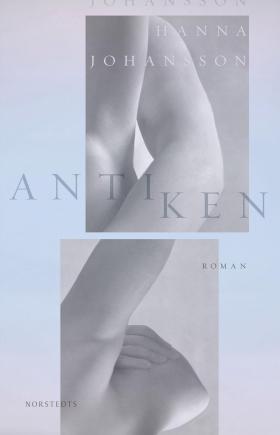 REVIEW
Antiken
(Antiquity)
by Hanna Johansson
reviewed by Alex Fleming

After interviewing her for a magazine piece, a lonely, unnamed narrator strikes up a friendship with an older artist, Helena. The narrator soon becomes Helena's companion and confidante, and seems compelled to make herself available to her, seeking in this relationship some sort of fixed place in the world. When Helena eventually asks her to join her and her teenage daughter Olga at her house in Ermoupoli for the end of summer, the narrator gratefully accepts.
Having never met Olga before, the narrator initially views her with contempt, resentful of the natural, unbreakable bond she bears to Helena – and the ease with which she appears to reject it. But as the days pass in the sultry late-summer heat and Helena remains distant, the narrator's feelings towards the much-younger Olga shift; first towards a longing for validation and solidarity, and then, eventually – desire.
What unfurls is a fascinating, layered exploration of desire, power and isolation, interwoven with the shifting dynamics of age and status. All of this is told through the perspective of a contradictory, complex narrator, who seems to hover between disarming honesty and self-deceit. While she recognises the loneliness that drives her own behaviour, she also has a tendency to project onto others, loading seemingly innocuous interactions with near-epic meaning. As a result, the text thrums with a sense of expectancy – perhaps even impending disaster.
This charge extends into her depiction of the scenery around her, particularly the sights, smells and sounds of Ermoupoli and wider Syros, where most of the novel takes place. In her heightened emotional state, the narrator picks up on wonderfully evocative details – the scents of sun-cream, salt and sweat on a shirt; the texture of raw squid; the crackle of pomegranate seeds being chewed. Johansson's sensuous language is a joy to read, and her depictions of Ermoupoli, this city of erstwhile pomp and ruin, stick with the reader long after the pages have turned.
There is an emotional perceptiveness here, too – Helena, viewed through the narrator's eyes, is particularly well drawn, an insecure, ageing artist who often retreats into a persona; a mourning mother struggling to connect with her daughter. The submissive, yet in some ways protective, bond that the narrator feels towards Helena is palpable and nuanced. The shifting nature of the narrator's relationship with Olga makes the latter harder to place, and she is by turns childishly awkward and assured. Only her loneliness remains constant.
Indeed, the casting – or re-casting – of narratives is another key theme of the novel. Throughout the novel, the narrator slips in and out of her own memories and fantasies, consciously shaping and fixing the narrative she tells of her life. 'I wasn't in my body anymore. I was in the story I was telling myself. I was preparing a memory for later,' she writes at one point. This suppleness is even echoed on a sentence level: sentences unfurl like waves lapping against a shore – clauses flow into one another, honing, expanding, occasionally contradicting what came before.
At a slim 223 pages, Antiken (Antiquity) is a compact yet loaded novel, and much of it takes place beneath the surface; between the lines. While the narrator's relationship with Olga can feel uncomfortable at times (all of the central relationships of the novel are marked by an imbalance of power, but, for obvious reasons, this one especially so), it is presented in a nuanced, non-exploitative way. The narrator's gaze is suggestive, rather than sexual, and the book is more interested in the dynamics driving the protagonists' behaviour than the details of the relationship itself.
The novel received a glowing reception in Sweden, where in 2021 it was awarded the prestigious Katapult Prize, for best debut, and nominated for Borås Tidning's Debutant Prize the same year. With its settings and themes it has aptly received comparisons to Duras, Lolita and Call Me by Your Name, but closer to home it also bears echoes of Ida Linde's Mördarens mamma (The murderer's mother, not translated into English), for its slippery, complex narrator and sense of looming ruin. World English rights have been sold, and I am certain that a similar reception awaits it in the English-speaking world. It is an irresistible novel that gets under your skin.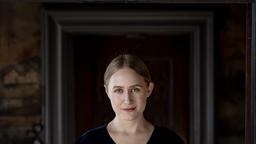 Norstedts, 2020
223 pages
Foreign rights: Norstedts Agency
Hanna Johansson is a writer and critic who frequently contributes to national Swedish media on topics such as art, literature and queer issues. Antiquity, her debut novel, was joint winner of the Katapult Prize 2021 and was shortlisted for Borås Tidning's Debutant Prize 2021. It will be published in English translation (tr. Kira Josefsson) by Catapult in 2024. Hanna Johansson took part in SBR's event on Emerging Voices 2022.