REVIEW
Arbetarlitteraturens återkomst
(The Return of Working-Class Literature)
by Rasmus Landström
reviewed by Ruth Urbom
Arbetarlitteraturens återkomst (The Return of Working-Class Literature) by Rasmus Landström begins with basic questions about its subject matter. What exactly is working-class literature? Who is (or can be) a working-class writer? As Landström soon makes clear: it's complicated.
'Working-class literature' is an established term in Sweden, though the term does not denote any single literary style – it encompasses social realist novels as well as poetry and more experimental prose. Landström explores a classic definition put forth by the academic Lars Furuland in the 1980s, which describes writing about workers, by workers (that is, generally by authors from working-class backgrounds), for workers. A particular work does not have to fulfil all three of those criteria – after all, books were and are published by members of the well-off, educated class, who also read them – but Landström emphasises the perspective of writing from below.
The main focus of this book is on literary works published in the 21st century, but Landström takes care to situate recent titles in a tradition that stretches back to the early 20th century. By comparing and contrasting the early 'proletarian poets' and the conditions in which they lived and wrote with today's writers from working-class backgrounds, he also traces the far-reaching social and economic developments that have transformed Sweden, such as the abolition of the statare system of agricultural contract labourers, the rise (and later decline) of the labour movement and the creation of the social welfare system.
Landström sees in recently published titles more of an emphasis on individuals' movements up – and occasionally down – the socioeconomic ladder. Members of today's 'precariat' portrayed in working-class novels may work in offices or as bike couriers rather than in factories or on the land.
Landström also looks at contemporary poets and graphic-novel creators. He touches briefly on future prospects for working-class writing and hopes that exciting new voices will emerge from Sweden's segregated suburbs, home to many young people with immigrant backgrounds.
In addition to his own assessments and insights, Landström includes some well-chosen quotes from literary essays and academic works. But the overall tone is far from turgid academic writing. As a literary critic himself, Landström also pays attention to critical reception in the press and cites sales figures for titles that achieved particular commercial success.
Because the vast majority of the literary works described in this volume – as well as the reviews and other references cited – are not available in English translation, it is highly unlikely that any Anglophone publisher would rush to acquire translation rights for this book. In an English-language context, it will appeal most to students and literary and cultural scholars who are able to read the primary sources in Swedish. That leads me to my main criticism of the book. While Landström has given adequate information in the text to enable readers to locate the source materials he quotes via an internet search, the publishers have failed to include an index or bibliography. Because the chapters are arranged thematically rather than strictly chronologically, individual authors and works appear at various places throughout the book. Fortunately an ebook is available, which would permit readers to search for terms easily enough. But users (and humble reviewers) of the print version have to resort to copious notes, marginal jottings or sticky notes to keep track of places they might want to refer back to. That is a serious shortcoming in an otherwise valuable reference work. I understand, however, that a second edition of the book will include an index and bibliography, as well as an afterword in which Rasmus Landström acknowledges the ideas of earlier scholars and critics on whose work he has drawn in this book. Those additions will increase the book's usefulness to readers and researchers.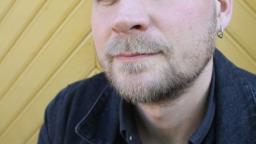 About
Arbetarlitteraturens återkomst
Verbal förlag, 2020
317 pages (hardback), also available as an ebook
Foreign rights: Per Sicking, Verbal förlag
Rasmus Landström is a literary critic. Arbetarlitteraturens återkomst is his first book.