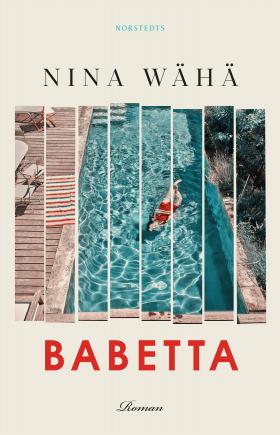 by Nina Wähä
reviewed by Karin Filipsson


What is friendship?
            Is it a platonic love relationship?
            Is it an elective sibling relationship?
It can probably be all of that, but there is a dimension of friendship that is more all-embracing than any sibling or love relationship, one that feels almost cannibal-like at times. Surely a friend must be the only one you can love so much and so absolutely that it sometimes feels as if you have to eat each other up before you can be satisfied?[…]
We are best friends. Have been for so long that I can't even remember how it started. How do relationships start? A love affair, that's an easier relationship to put a date on, there's a clear before and after. After the first kiss. After it all ends. But friendship? It creeps up on you.[…]
Has any friendship like this, febrile or cannibal, survived the ravages of time? Are there people who can live their whole lives as minor characters in someone else's life? (Translations: Sarah Death)
Babetta is both the title of Nina Wähä's latest novel, and the name of the movie in the story which has propelled the actress Lou, one of the two main female characters, to international stardom and a life in luxury with her older companion Renaud, the famous film photographer, at a chateau in the South of France. To visit her in this dreamy existence, which at first seems like a feelgood-fantasy, she invites her high-school friend Katja, a struggling actress turned graduate student who, as part of a project which reads as a commentary on academic life versus the life of an artist/actor, is applying for a grant to write about women in film, including Babetta. What follows is a compelling narrative which allows us to participate in Katja's gaze, which is part jealousy, part affectionate friendship bordering on obsession. To add to the dramatic relationship between the two women which forms the main plot of the novel, reality mirrors the world of the film Babetta, with the development of a complicated love triangle and metoo-storyline when Katja arrives in France as Lou and Renaud's guest.
The novel's construction is inspired by film, complete with Tarantino-esque chapters with Roman numerals and an alternative ending called 'Director's Cut' followed by 'The End/Fin'. The blending of boundaries between Katja's gaze and her feverish obsession with Lou's perception of her, and the theme of almost cannibal-like, close female friendship, in combination with the extravagant location and old-school movie plot, invite the reader to experience the novel as part fairy-tale, part meta-commentary on the academic, feminist study of art, and as an art-film in writing. The reader becomes complicit in Katja's ambiguous gaze, the gaze of the audience, and after finishing the novel, you feel compelled to go back and 'watch' it again. Because, as Katja states on the first page of the book, 'it's impossible to look away'. There is a desire to go back and look for clues or hints beneath the screen of language, but just like in an art house movie, the story comes to an abrupt end, and just like in life, or on the big screen, it's not always clear what really happened. We are left with more questions than answers about the nature of the relationships in the novel, in particular the friendship between Katja and Lou and whose gaze it really is we have been allowed to follow.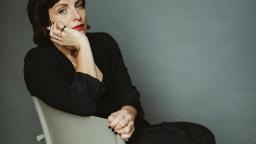 Norstedts, 2022
328 pages
Foreign Rights: Linda Altrov Berg, Norstedts Agency
An extract from Babetta appeared in SBR 2022:1 (translated by Sarah Death). Nina Wähä's previous novel, Testament, published in 2019, was nominated for the August Prize and Norrland's Literature Prize, and was awarded Swedish Radio's Literature Prize.