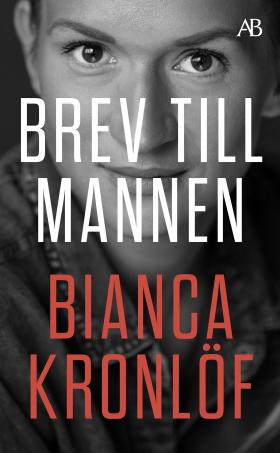 REVIEW
Brev till Mannen
(Letters to Men)
by Bianca Kronlöf
reviewed by Karin Filipsson
My phone exploded, hundreds of messages and missed calls. The media wanted to know the details about statements that I had made in three open letters which I had posted on Instagram about the silencing culture and sexism in the comedy business.
It wasn't just the media that reached out to me. The business reached out. I discovered an interesting pattern. The women shared my letters or wrote their own texts publicly. The men wrote privately to me. 'You are so brave, I want you to know that I stand behind you, this is important, the business needs to change.' I looked at all these men's social media platforms. Complete silence.
Comedian, actress, and author Bianca Kronlöf's successful book Brev till Mannen (translated by Karin Filipsson as Letters to Men) became the talk of the town in the fall of 2021, when her success landed her appearances on talk shows, on the news, and on magazine covers. Her feminist satire/pedagogical/manifesto was a breath of fresh air and came after a time of backlash after the MeToo movement and in a political landscape colored by Trump's America and its effect on the conversation between men and women. In her book, she speaks to men in her own peer group, friends and lovers, as well as relatives, older men, younger men, and she asks for their loyalty, help and commitment to the feminist struggle for gender equality. By doing so, she responds to some of the most commonly heard statements and questions which she, like many of us, often hear in response to feminism, such as 'but my Mom was the stronger one in my family', 'but I have always loved having a female boss', 'well, I have never seen any unfair treatment of women in my friend group/work place' or 'but isn't it much better now than in the 1950s?'
I ask: How will you show me that you 'stand behind' me if you can't do it publicly? How will you show me that you think this is 'important' if you refuse to speak about it? How can society change if you are not being open about what you disapprove of? How will things change if you continue to keep your mouth shut?
Letters to Men is a call for action to men, because, as Kronlöf argues, women need them as allies in the fight for equality and against violence and injustice towards women, and she is tired of answering the same questions over and over, and she is tired of the silence, the silence from men.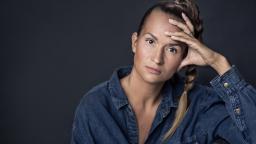 Albert Bonniers Förlag, 2021
125 pages
Foreign Rights: Grand Agency.
Bianca Kronlöf was educated at the Academy of Music and Drama in Gothenburg and has worked at the Dramaten and Stadsteatern theatres in Stockholm and Stadsteatern in Gothenburg. As a comedian, she has been praised for her feminist satire. Brev till Mannen was awarded the Selma of the Year Prize 2022 in the Voice of the Year category, and the Storytel Awards 2022 for non-fiction.