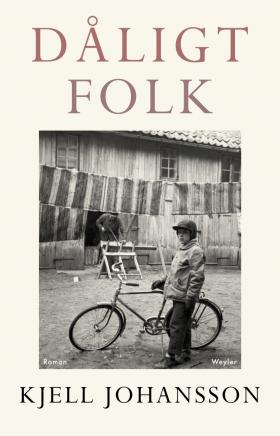 REVIEW
Dåligt folk
(Bad People)
by Kjell Johansson
reviewed by Anna Paterson
Earlier this year, I read an essay by Troels Obbekær with the challenging title 'Caught between blood, muck, workmates and bosses', published in the Danish literary magazine Passage. Its subject was 'the precariat novel', a variant of the working-class novel. Obbekær had chosen two contemporary examples – the Danish Tragedie plus tid gange ni (Tragedy Plus Time Multiplied by Nine, 2017) and the Swedish Yarden (The Yard, 2009) set among casual labour crews in, respectively, an abattoir and a quayside car loading yard. Obbekær argues that, in contrast to last century's contributions to the genre, both novels show that 'class solidarity is effectively non-existent in both workplaces […] the precariat is fragmented.' That fellow-feeling is out of date rings true enough: while the vision of a class struggle once offered hope of shared betterment, the future seems to offer, at best, more of the same.
Academics and journalists have pondered trends in our perception of 'work', and novelists have created realistic fiction focused on the same theme. In Sweden, Kjell Johansson has long been categorised as a modern working-class novelist, together with writers like Susanna Alakoski, Göran Greider and Kristian Lundberg. He was widely praised for his trilogy De Utsatta (The Vulnerable), the story of a troubled family in a Stockholm sink suburb. Later (in 2017), a fourth volume, entitled Familjen (The Family) was added.
 In Dåligt folk (Bad People), the narrative stays in the same suburb, the place where Kjell Johansson himself grew up. He also knows the people he writes about from his childhood; mostly non-unionised, either exploited or ignored workers on the margins of society. That the narrator's family was regarded as a bunch of 'bad people' by a deprived community stemmed from their very visible deviation from the norm: they lived in a once-grand, now tumbledown villa, isolated from the rest of the neighbourhood on the brow of a forest. The family unit was thought odd, too: just one child, a pale, anxious little boy called David who depended on his mentally fragile Mum; they cohabited with David's awful travelling-salesman uncle – inevitably, Mum married the uncle and David lost her – and the uncle's hanger-on, the taciturn Lundström. Dad died before the story began, but returned for a while as a comforting but elusive spectre in his son's mind.
David narrates the story of his life, mostly coherently, but the stream of consciousness intermittently leaves the straight channel between child and adult to flow along the crooked routes of the unconscious mind. We meet him just after a mental collapse: he had broken down at work, started to cry uncontrollably and then passed out. As the now retired school janitor, he had been asked to fill a temporary vacancy and the headmaster is worried by the old man's distress. He insists that Lotti, the school psychologist, should now and then visit David to 'talk'. The idea goes down badly with David, but kind of works. We gradually learn how grim the effects of having to earn your keep can be, and the lengths to which people will go to 'to get by'.
Still, it is hard to imagine a more contrary patient than resentful, intelligent David, who is also a remarkably unreliable narrator. We can't even trust his moving account of how his girlfriend rejected him in his late teens, because at one point in the near-present of his life-story, David's unrecognised son, now an adult, suddenly turned up and accused him of having abandoned his mother. There are many more unanswered questions that undermine the reader's instinctive sympathy for the story-teller: did the boy David kill his bad uncle's unpleasant dog? Almost certainly. Did the uncle suddenly acquire wealth by fraudulent means? Almost certainly. Did the adult David kill his uncle to make him pay for all his lesser and greater sins? This seems likely; the latter included driving David's mother out of her mind, sending David away to care homes and foster families, and even, possibly, killing his own brother, David's father.  Or was the uncle-killer really 'the man in the forest, in the dark'? The jury of readers mumbles 'Not proven'; the police certainly think David is a murderer, and people like him have poor recourse to justice.
Kjell Johansson writes with a finely tuned sensitivity to social and mental alienation; David's life illustrates both the absurdity of prejudice and its cruelly undermining effects. Doomed from early childhood to be an outsider, he has struggled to rescue some pride and meaning from the messy randomness of it all.  His story both engages and enrages the reader – it is moving, perceptive and interesting, but also reminds you at every turn of the potentially ruinous mental effects of social discrimination.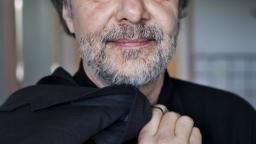 Weyler förlag, 2021, 227 pages
Foreign rights: Magdalena Hedlund, Hedlund Literary Agency
A translated extract from Dåligt folk is also featured in SBR 2021:2.
Kjell Johansson has received numerous accolades in Sweden and the Nordic countries. He was nominated for the August and Nordic literary prizes in 1998 for Huset vid Flon, and later awards include the Trade Union Council's Ivar Lo prize and Samfundet De Nio's Stina Aronson prize (2007). In 2021 he was also awarded Samfundet De Nio's Special Prize.