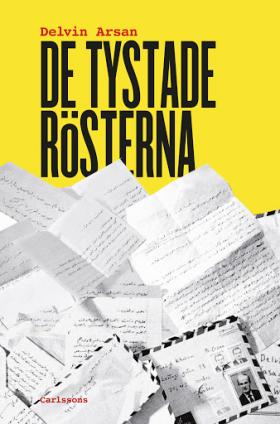 REVIEW
De tystade rösterna
(The Silenced Voices)
by Delvin Arsan
reviewed by Marie Andersson
Delvin Arsan is a Syrian Kurd who came to Sweden with her mother in 1993, at the age of thirteen. She is a political scientist, writer and lecturer and has been working ​on humanitarian and development issues for fifteen years. In 2006, three years after the US invasion of Iraq, Delvin decided to go to Iraq and find a job. She spent four years working for UN agencies, mainly on women's issues, and thereafter in Yemen, Jordan, Tunisia and Egypt, where she experienced the 'Arab Spring'.
This book is primarily an account of the struggle which continues to face the people of the Middle East and North Africa, and above all of women's fight for equality and respect. The latter is a struggle in silence, overshadowed by the conflicts raging in the region. Delvin's book lends a voice to millions of women – and men – and is largely based on personal stories, but it also reflects her own thoughts, memories and experiences.
Delvin tells a very honest, personal and moving story about her Syrian Kurdish family. What urged her to leave her safe haven in Sweden and travel to a country which everyone who could was fleeing was a sense of restlessness, of not really fitting in or being accepted. She was caught between cultures, beliefs, expectations and upbringing. Thus her first chapter, entitled 'Fleeing to the war', tells how in 2006 she went in the opposite direction from the stream of refugees. She felt compelled to go to Iraq and find a purpose, to gain a better understanding and do something useful in the region she had left as a young girl. At that time her flight had been a last resort, to escape from war and violence – not only in the streets and the air, but also in the form of the mental and physical abuse systematically vented on her by a tyrannical father.
Delvin weaves her story from many threads, from her childhood and upbringing to what she learnt from her work in the Middle East and Africa, the UN's toothless approach, the resistance she met on various sides, and, at the core, women's accounts of abuse, oppression, and their constant struggle for equality.
This is a profoundly moving, brave and, at times, shocking book. It feels like a mediaeval saga rather than an account of conditions that still exist today, albeit in a different society. There is much despair, injustice and misery – but there are also deeply inspiring accounts of bravery, love and solidarity. Delvin's infinite courage, determination and compassion are palpable. Her story makes for compelling reading, and it offers a vital lesson for us all.
One of the most gripping and emotional passages in the book is Delvin's visit to a young female suicide bomber in prison. She accompanies a TV crew from Sweden to assist as an interpreter. This gives us a rare and incredibly upsetting glimpse of what can drive a person, a young woman, to such extreme measures.
I have read many books, stories and articles on this and similar subjects and it never ceases to amaze me how resilient and optimistic people, even children, can be under the most horrific, bleak and brutal circumstances. Delvin is a strong and eloquent messenger for these women, these people: a voice that can finally be heard and recognised, and which can resonate around the world, so that theirs are no longer silenced:
'Even during lunch the women and men sit in different sections of the restaurant, with screens between them. It is considered ugly for a woman to open her mouth in public. And that is not only to eat, but also to speak.'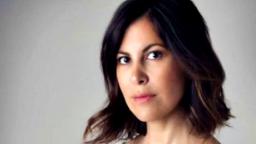 About
De tystade rösterna
Carlsson Bokförlag,  2017. 352 pages.