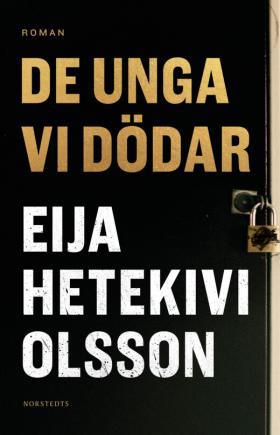 LATEST REVIEW
De unga vi dödar
(The Young Ones We Kill)
by Eija Hetekivi Olsson
reviewed by Hanna Löfgren
Award-winning author and secondary school teacher Eija Hetekivi Olsson is back with the third and final standalone novel about the feisty, strong-willed and spirited Miira. Her debut novel, Ingenbarnsland (No Child's Land), featuring Miira as a determined and rebellious child, was nominated for the August Prize in 2012 and followed by Miira in 2016. In De unga vi dödar, time has passed and Miira is now a 33-year-old mother to 15-year-old Nova. It is the intricacies of this mother-daughter relationship that drive the novel. In hard-hitting and creative language, Hetekivi Olsson draws attention to bullying in schools and the issue of adult responsibilities for safeguarding vulnerable youth.
In the disadvantaged district of Gårdsten, Miira works at a local supermarket to make ends meet. Despite her unfulfilled dream of becoming a brain surgeon, she is now at university studying to become a secondary school teacher and completing her teacher training at a local school. She aspires to help young people from underprivileged and migrant backgrounds similar to her own to go out into the world equipped with skills, energy and determination. However, she finds it hard to identify with her own university education, which seems heavily focused on white men and disconnected from the rest of the world, her own life and that of her imagined future students. She turns to the internet and the library, intent to fill the gaps and educate herself on everything from African geography to Kurdish vocabulary.
This passionate focus on providing disadvantaged young adults with a balanced and inclusive education with genuinely useful content starts to spiral off course when she realises her teen daughter Nova is being bullied at school by both teachers and fellow students. Her fight shifts to focus not only on her future students but also on her daughter. She desperately tries to connect with Nova (including by learning to play World of Warcraft and communicating with her via text from another room in the house) as the devastating consequences of the bullying and social isolation take hold.
Miira's internal struggle as she decides what to do to help her daughter leads readers to feel each of the painful heartbeats she describes. The role of teachers, schools and education in a broader sense, as well as the role of families in dealing with bullying behaviours, are clearly topics Hetekivi Olsson is passionate about. As an author, she is unafraid to use brutally direct and often intense language (she is also the author of a collection of interviews with secondary school students titled Fuck Skolan), and her familiarity with the disadvantaged districts and dialects of Gothenburg and with its youth shines through. The authenticity of the dialogue alone makes the novel well worth reading.  
Surprisingly, although the books about Miira have been positively received in Sweden, and have appeared in Finnish and Norwegian, they have yet to be translated into English. Hetekivi Olsson's language, particularly her clever use of entertaining and innovative compound words, makes it more than worthy of a skilled English translation. However, her greatest achievement with De unga vi dödar is arguably the energy and bravery she breathes into Miira: despite the danger of the novel reading as a lengthy, angry rant about inequalities and broader failures in the education system, readers are left believing that change is not only necessary but possible – if not for Nova and for Miira, then at any rate for the youth of districts such as Gårdsten and beyond.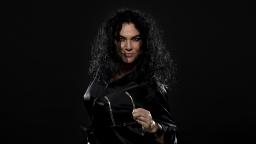 Norstedts, 2021
317 pages
Foreign rights: Linda Altrov Berg, Norstedts Agency
A translated extract from De unga vi dödar is also featured in SBR 2021:2.
Eija Hetekivi Olsson debuted in 2012 with the highly praised No Child's Land, which won the Catapult Prize and was nominated for the August Prize that year. This was followed by Miira in 2016. The Young Ones We Kill provides a freestanding conclusion to the trilogy.