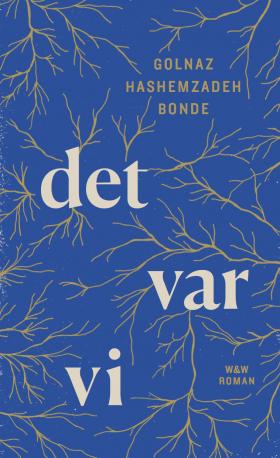 REVIEW
Det var vi
(What We Owe)
by Golnaz Hashemzadeh Bonde
reviewed by Tuva Tod
The woman whose story is told in Det var vi is not a victim of war, but of revolution. Whereas war often starts from a flashpoint and spreads violence and political unrest outwards, in this book the violence is focused inward, within the victim. Nahid, the main protagonist and narrator, tells us of the damage done to her at the beginning of the Iranian revolution. Pain and aggression develop inside her over the course of 30 years as a refugee in Sweden, where armed conflict has not been seen for generations. Having fled to 'peace' in the West, she remains burdened by a mind that is at war. 
The scope and intensity of Nahid's experience have a universal appeal. Nahid's suffering, her narrative, has two elements: her illness is both physical and mental. These two strands develop together until the conclusion. The tension this builds up has us guessing what the outcome will be.
The story begins with Nahid's diagnosis of terminal cancer, in Sweden. She is determined to fight, refusing to accept what the experts tell her. This is her illness, she insists, not theirs. 
Before the revolution, she had a good life in Iran. She was happy as one of a family of seven daughters, and enjoyed both love and security. When, at 20, she was married to Masood, the revolution was under way. The loss of her youngest sister, Noora, killed at an unexpected shootout in the centre of Tehran, was a terrible blow. Nahid went on to endure a lifetime of guilt and grief. She feels like a mother who has lost her baby forever.
Nahid believes she originally failed her family on three counts: as a daughter of a bereaved mother, as a sister and as the 'mother' to her favourite little sister. She has also failed the revolution she would once have died for, as a young Marxist. The themes of death and 'accursed' motherhood set the tone of the book.  As a refugee, Nahid cannot thrive in Sweden despite her comfortable life. She argues that nobody needs her in Sweden, so she can't love or be loved there.  This is a piece of fiction in her mind, a lifelong psychosis. She has depression and paranoia, but will never give in to her cancer. She is fighting a personal battle for her body and soul. Meanwhile, she is eaten up from within.
Nahid's and Masood's daughter Aram suffers many unfair attacks from her mother, who refuses to accept any help. Yet Aram remains concerned about her mother. She supports her both in hospital and at home as the illness requires. Nahid and Aram are still not 'mother and daughter'. The themes of failed motherhood and death keep them apart. While Nahid remains obstinately impervious to kindness, Aram works quietly. She tries to calm her mother by arranging outings, such as a picnic in the beautiful Stockholm archipelago. Her mother acknowledges such beauty, but refuses to enjoy it. Nevertheless, at a midsummer celebration Aram and her partner Johan manage to put a smile on Nahid's face. She is no longer just on her own.
The turning point for Nahid comes when she hears that Aram and Johan are expecting a baby. She will be a grandmother. Now her fight takes on a new urgency: 'Will I live to see my grandchild? Or will I die alone?' The pain and aggression of the past can now be defeated by life. Aram has long guessed the secret of her mother's heartbreak.  
As Aram, the new mother, places her newborn baby on Nahid's breast in the hospital she says: 'She is here now. Noora is here. Mum, you managed it.' Unheard, the grandmother addresses the child: 'I'm the one who brought you here. Det var vi.'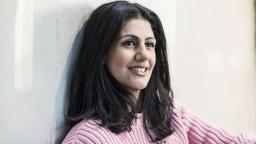 Wahlström & Widstrand,  2017, 221 pages
Rights: Ahlander Agency
The English translation, What We Owe, by Elizabeth Clark Wessel, was published by Little Brown, 2018