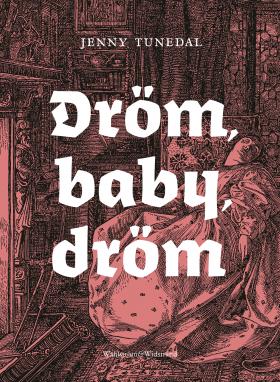 REVIEW
Dröm, baby, dröm
(Dream Baby Dream)
by Jenny Tunedal
reviewed by Joanna Flower


Jenny Tunedal is a well-known and well-seasoned poet in Sweden, having published regularly since her debut in 2001, and having been recognised for her work with various prizes in Sweden. The title, 'Dream, Baby, Dream' is translated from English, taken from a 1970s pop song of the same name by a band called Suicide, a song which, Tunedal says, was often in her head whilst she was writing these poems. Cultural references such as this form a foundational layer in this collection, in which everything from fragments of pop songs, Greek mythology, nursery rhymes, twentieth-century Swedish poetry, to Freud, psychoanalysis and the Internet are woven around the relentless loneliness, desire, pain and suffering of grief. For Jenny Tunedal, the fact that a person can simply die and no longer be there is unacceptable, and her poetry employs different forms, structures, voices and perspectives in order to try and view the phenomenon of grief in a way which may make it more comprehensible to her.
The collection comprises five parts. Each part - and each poem - can be read individually, or they can all be read together. Reading them in sequence as a whole is a satisfying experience, since Jenny Tunedal is skilled at creating layers in her poetry; certain words or motifs are used in one poem, repeated in the next, and continue to be scattered in poems further into the collection. This repetition and appearance of these same words, however prosaic they are in and of themselves, works so that they ultimately become suffused with a significance of their own. Species of birds, blood, dreams, light, children – these are all examples of the commonplace words that Jenny Tunedal manages to infuse with poetic effect by this practice of layering. Similarly, her use of different forms enables the same fundamental question – how to come to terms with death and grief – to be addressed through different eyes. So, for example, Part IV shifts from the highly internalised 'I' of the preceding Parts, which focus on internal states, to something more akin to a narrative; the vision has been externalised, it now focuses on observation from the outside, on the 'she' rather than the 'I'. Similarly, in Part V, we are now in the therapist's chair: references to Freud abound, with many poems framed in terms of the classic twenty-first century dialogue of psychoanalysis as an attempt to come to terms with intense grief.
One poem in Part V is entitled 'Why do you think you're so interested in grief?' 'Grief is like stamp collecting', she says in the body of the poem, 'it never ends'. And really, this is the heart of the matter for Jenny Tunedal. Not being able to accept death, she has put into this volume all the zeal of her passion to try to find some meaning in it. Not being able to foresee there will ever be an end to this obsession with grief, she holds it up for inspection and uses the tools of her trade to try to understand it.
Part V also comprises a great number of poems that directly address the theme of dreams. Dreams are important in these poems because of how they create a different sort of reality – in a dream, the one you mourn can come alive again. And so, this brings us around again to the title: 'Dream, Baby, Dream'. The 1970s song that caught Jenny Tunedal's imagination, she says, was about how dreams are living things: you can't get away from them, they are with you whenever you go to bed, so all you can do is surrender yourself to them – dream, Baby, dream, keep the fire burning. Just as, in this book, it is grief that keeps burning.
This collection is the wild and uncomprehending and raging flame of grief that Jenny Tunedal has experienced, her view from within. At the same time, such has been her intense and committed investigation into the nature of grief that it is also a finely observed and analysed view from without.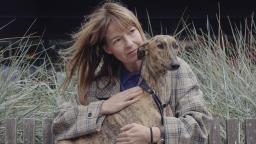 Wahlström & Widstrand, 2022
130 pages
Foreign Rights: Emelie Forsdahl, Bonnier Rights
Jenny Tunedal is a poet, translator, literary critic, publisher and teacher of literary composition. She has been twice nominated for the August Prize - in 2017 for her poetry collection Rosor Skador, and in 2022 for Dröm, Baby, Dröm. In 2022, she was awarded the Bellman Prize by the Swedish Academy to 'an outstanding Swedish poet'.