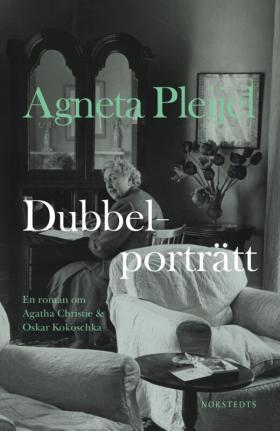 REVIEW
Dubbelporträtt
(Double Portrait)
by Agneta Pleijel
reviewed by Joanna Flower
Dubbelporträtt (Double Portrait), the most recent work by veteran Swedish author Agneta Pleijel, is a novel centring on the real-life meeting in 1969 between Agatha Christie and the Austrian expressionist painter Oskar Kokoschka. Kokoschka was commissioned by Christie's grandson to paint her portrait in celebration of her 80th birthday. The great popular writer was not a willing subject, but by the time the six sittings for the painting were over, she and Kokoschka had become friends, and they stayed in touch, by letter, until her death in 1976. It is around these six sittings, which took place in London, that Pleijel structures her short novel.
As the title suggests, this is not just a portrait of Agatha Christie that we see sketched out here, but also of Oskar Kokoschka, an artist of some renown. 'Let us talk,' he says as they begin their work together, 'of death, love and art'. Christie does not want to talk, and so Kokoschka does. Art is a topic to which he continually returns. Christie dismisses any suggestion of herself as an artist, saying she is just a storyteller, an occupation that has enabled her to be left alone. Everything that she describes in her books, she says, she has seen with her own eyes; she sticks to the facts. She learned about poisons whilst working as a nurse in a hospital for soldiers on the front during the war; she spent time on archaeological digs, travelled on the Orient Express. Her writing is simply a means of communication, a way of talking to her readers.
Kokoschka, on the other hand, is portrayed as a man of great passions, for whom art is life, and life is art.  He is a man once so obsessed by his desire for his former lover, Alma Mahler, that he appointed a German dollmaker to create a life-sized doll of her, which he lived with, took with him on evenings out, and ultimately degraded and destroyed in an orgiastic party. 'Art,' he says, 'springs up in the gap between reality and feeling.'   
The sittings are interspersed here and there with episodes from different times in the long lives of the two characters. This is done in an unobtrusive and subtle way, and is very effective in revealing glimpses of the daydreaming girl who loved earthquakes and erupting volcanoes – still alive within the reserved English old lady – and of the war-traumatised soldier and enfant terrible of the Viennese art scene – still alive within the whisky-drinking old man.
With a novel such as this, which by its very subject matter announces itself as biographical, there is an initial desire to know exactly what is true: what facts can be checked and verified? Were all the experiences about which Christie and Kokoschka talk real? Gradually, however, you begin to see that the line between fact and fiction is perhaps precisely the point of this book; that maybe art just comes down to different ways of seeing, to points of view, acts of interpretation, be they the brush strokes on Kokoschka's canvas, or Christie's words on the page. And so, questions of factual veracity, what was real, what was true, and what not, cease to be so important when we appreciate that what we are contemplating, in fact, is a painting by a third artist: Agneta Pleijel.  
This novel has been well received in Sweden, where Pleijel enjoys a stellar reputation as a writer of many talents, not only a novelist, but also a poet, a playwright and a journalist. It is at once a rather whimsical piece, and yet also an engaging study of these two artistic forces. 'Art is our communication with the inner human being,' says Kokoschka. In her creation of mood and atmosphere and her deft imagined sketches of her subjects' time together, Pleijel has, in this little book, achieved moments of authentic communication, moments of truth.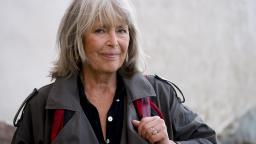 Norstedts, 2020
204 pages.
Foreign rights: Catherine Mörk, Norstedts Agency.
Agneta Pleijel is one of Sweden's most cherished authors. Since her debut in 1970, she has been active both as a novelist, poet and playwright. A number of reviews of her books have been featured in SBR, most recently Doften av en man, in SBR 2017:2.