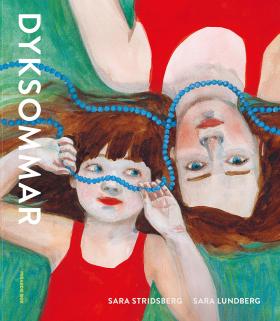 REVIEW
Dyksommar
(Diving Summer)
by Sara Stridsberg, illustrated by Sara Lundberg
reviewed by B.J. Epstein
You are a child and your beloved father doesn't want to live anymore. How does that make you feel? He goes to stay in a mental hospital but he doesn't even want you to visit. Why? This rejection obviously feels personal, but you don't want to give up on your dad so you keep going. What has made him depressed and will he ever get better?
Dyksommar (Diving Summer) is a gorgeous, moving book that is suitable for both children and adults. It reflects feelings many people have: being sad and not wanting to live with that pain, having a friend or relative who feels that way and having to deal with how those feelings affect the relationship, or, in some cases, experiencing both of these situations.
In Dyksommar, Zoe's father is in a hospital ward for the mentally ill. At first Zoe visits him, but when he says he doesn't want to be visited anymore, she continues to take the bus there, and becomes friends with another patient, Sabina. Sabina is a swimmer and together they pretend to swim. The title suggests how they dive into and swim through this difficult summer together, while Zoe's father nearly drowns in his pain. We never learn why Sabina is in hospital, but Zoe accepts her as she is; she provides the closeness and warmth that Zoe longs for, which her own father cannot offer and does not want to receive. Zoe and Sabina use their imaginations to swim away from trouble and towards friendship and acceptance. Although he eventually returns home, Zoe's father is not well or 'happy', but Dyksommar suggests that happiness is perhaps not the great, all-consuming goal we are all led to believe it is. Rather, we can learn to live with sadness – indeed, it is an important part of life – and we can and must still continue with our lives.
Sara Stridsberg has won the Nordic Council Literature Prize and been nominated for the Man Booker Prize. Dyksommar, her second picture book, is written in sparse, poetic language, and feels realistic from a child's perspective. Readers of all ages will find much to relate to and think about. Sara Lundberg's beautiful pictures are bright and full of emotion, showing how Zoe can go on and forge connections, and not let herself be completely overwhelmed by her father's situation. (Besides being a talented artist, she is also a fine writer; I have recently had the pleasure of translating her children's novel Fågeln i mig flyger vart den vill (The Bird in Me Flies Where it Will), which won the August Prize.)
Dyksommar, a specific story about a universal theme, also deserves to be translated and made available to readers around the world.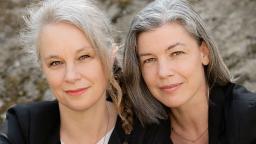 Mirando, 2019
40 pages
Rights: Carin Bacho, Koja Agency