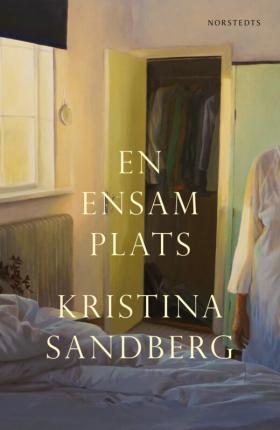 REVIEW
En ensam plats
(A Lonely Place)
by Kristina Sandberg
reviewed by B.J. Epstein
En ensam plats (A Lonely Place) is the eighth book by Kristina Sandberg, but the first memoir. In it, Sandberg explores the period when she had breast cancer; during this time, all she wanted was to not 'die away from her children', and yet she found that few people understood this, or had true empathy for what it means to be ill.
Kristina Sandberg is best known for her trilogy of books about a housewife named Maj. Through the lens of Maj and her life, Sandberg depicts the shifting Swedish perceptions of women, families and society. These books, in short, tell the story of 20th-century Sweden, and they struck a chord with readers there and elsewhere. Sandberg won the prestigious August Prize for the trilogy and her work has been translated to many languages, though not yet English.
Riding high on this success, Sandberg found herself travelling virtually non-stop around Sweden and abroad. She read from her books, taught creative writing classes, sat on panels, gave lectures, met fans, and wrote reviews and other articles for newspapers. She knew she had to take a break, but couldn't quite stop. She had so much to do, after all.
Then, however, she was forced to call a halt. Shortly before a planned work trip to England, Kristina Sandberg was told that her father had died suddenly. While she and her sister were thrown into the task of cleaning out the family home – made harder by hoarding habits that had filled the house up – and dealing with their grief, Sandberg discovered a lump in her breast. She had been ignoring physical pain, but now she could ignore it no longer. She had cancer and needed chemotherapy.
As a writer, Sandberg obviously makes her living through communicating. And yet, she quickly discovered that communication proves challenging when someone becomes ill. Many people do not want to discuss the illness, perhaps because they can't face their own mortality, and others do not know what to say and prefer to stick to safer subjects. Still others offer platitudes, assuring the ill person that all will be well or that they knew someone else who went through the same thing and it turned out fine. Sandberg experienced how few friends were willing to listen to how she was feeling and also that she herself couldn't always find the right words, the words that could connect to and reach others. Sandberg's biggest fear was to die, not necessarily out of concern for herself, but because of her two young daughters, who she knew needed her. Unable to discuss all the physical and emotional implications of what she was going through, Sandberg understood that illness is one of the loneliest experiences a person can undergo. 
Amid all this, Sandberg's husband's mother began making it clear how much she disapproved of Sandberg. She felt her son should have been the primary earner and the more successful writer, and she implied that her daughter-in-law was not doing enough for him – even though Sandberg was, of course, gravely ill. Sandberg felt the responsibility of keeping her family together and continuing to be kind, despite having to prioritise her own health. Her mother-in-law then died during the Covid pandemic, which, while it liberated the family, also added to the tough feelings they were left trying to handle.
En ensam plats is based on Sandberg's journals from the lonely period of her illness. This moving, difficult memoir is written in Sandberg's trademark poetic style, and it is unsparing in its depiction of an important event in her life. All of us have either been ill ourselves or have friends or relatives who have been, and we can all relate to the way Sandberg portrays both the illness and her treatment by others. En ensam plats makes us want to do better for the people around us, and it also forces us to consider what makes us human, namely connections.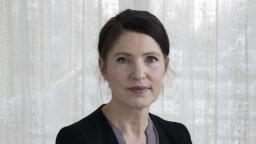 Norstedts, 2021
390 pages
Foreign rights: Linda Altrov Berg, Norstedts Agency
Att föda ett barn (Giving Birth) by Kristina Sandberg was reviewed by Deborah Bragan-Turner in SBR 2015:2.
Kristina Sandberg is a psychologist and author. She made her literary debut in 1997 and is regarded as one of the most important contemporary Swedish writers. In 2014 she was awarded the prestigious August Prize for fiction, for Liv till varje pris (Life at Any Cost).