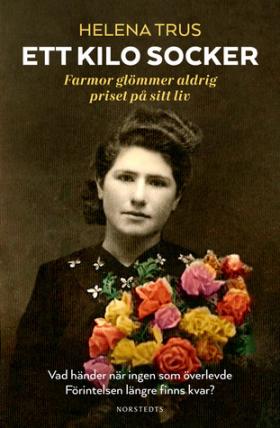 REVIEW
Ett kilo socker
(A Kilo of Sugar)
by Helena Trus
reviewed by B. J. Epstein
It is World War 2, and Jews are being forcibly taken to ghettos and concentration camps. Parents want to save their children but don't always have the means to protect them all, so hard choices have to be made. Cyla, a young Polish-Jewish girl, is chosen as the one in the family who is to survive. Her parents, two brothers, and younger sister all go to the ghetto, while Cyla is hidden by a farmer.
Ett kilo socker (A Kilo of Sugar) is journalist Helena Trus's book about her grandmother Cyla's experiences during the Holocaust and also a reflection on their relationship and on the reverberations that the trauma of persecution and war have sent through the generations. Trus's grandfather, Lejb, who also survived, mostly while hiding in the forest, was always open about what happened to him. The family thinks that perhaps he was too open, because all his talking left little opportunity for Cyla to share her own life story. But as he declines and then dies, Helena takes the chance to forge a new, more open relationship with her grandma and to get to know her in a new, deeper way (while also connecting to Cyla through food; there is the unspoken implication, well-known to relatives of anyone who lived through the Holocaust or another genocide, that food becomes an obsession, and that seems to be the case here, judging by the way Cyla constantly pressures Helena to eat, and to eat more).
Young Cyla's hiding spot is discovered, and the cruel boys who find her taunt her by saying that if you turn a hidden Jew in, you can get a kilo of sugar. That's how much a Jew is worth. Cyla reminds the boys that they knew her before the war and that her uncle helped them, and they eventually let her go. Her only thought is to see her family again, so she manages to sneak into the ghetto where they are. To her shock, her parents are not pleased to see her, having done so much to ensure her survival and to keep her safe, and they quickly pay a bribe to get her taken out of the ghetto. She later learns that they have all, not surprisingly, been exterminated. Grandma Cyla notes: 'The minutes in the ghetto still haunt me.'
From there, she poses as a non-Jewish Polish friend and works in a labour camp until liberation. Cyla wonders why she is the chosen one, continuing to live with the guilt and the pressure, even after she has married and settled in Sweden, with two children and, eventually, grandchildren. Besides ruminating about being the only survivor in her family, she also asks: 'What will happen when no one who survived is alive any more?'
Helena Trus's grandmother tells her that some of the things happening in the world today remind her of how the Holocaust began. Cyla fears that persecution of Jews could happen again, which is why a book like Ett kilo socker is needed now more than ever; we must listen to the survivors' stories, before the witnesses are all gone and we're in danger of 'never again' turning into 'we're repeating the past'. Lives are worth more than a kilo of sugar, though we seem to be forgetting that once more.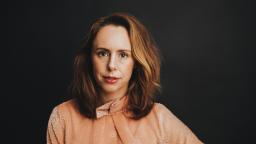 Norstedts, 2019

203 pages

Foreign rights: Cecilia Kerstell, Norstedts