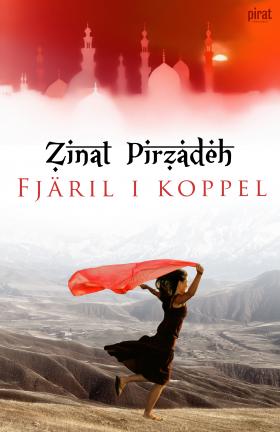 REVIEW
Fjäril i koppel
(Butterfly on a leash)
by Zinat Pirzadeh
reviewed by Marie Andersson
Fjäril i koppel (Butterfly on a leash) is Zinat Pirzadeh's debut novel. Inspired by her own life growing up in Iran at a time of drastic change, it is narrated by a girl called Shirin. The sequel, Vinterfjäril (Winter Butterfly), focuses on Shirin's struggle to escape her abusive husband and the oppressive, war-torn state that Iran has become. The last novel in the trilogy has yet to come.
Zinat Pirzadeh is a unique woman in every way. From a very early age she was a creative, strong, adventurous tomboy, who could not accept the fact that girls were treated differently from boys. A kind of Iranian Pippi Longstocking – a heroine her grandmother had introduced her to through French translations of the Swedish books. This often landed her in trouble with school and authority figures and later in life almost killed her, although, paradoxically, it also forged her into the survivor she needed to be to save herself and her child. In Sweden, Zinat has evolved into a much loved and appreciated stand-up comedian, actor and career counsellor, who campaigns for human and women's rights. She has embraced her new home country and language and is a linguistic delight, both in writing and the spoken word.
I was immediately captivated by Fjäril i koppel. Zinat has a marvellous way of letting the language flow in rich descriptive, colourful expressions. It feels as if she is taking you by the hand and leading you through her turbulent past, peppered with fascinating anecdotes and historical facts. And all the necessary ingredients blend perfectly: joy, tragedy, humour, loss, love….
Though Shirin's story is extraordinary, there is much in it that is universal. At some point we all discover that life is not the fairy tale our childhood painted it to be – if we were ever lucky enough to start our lives that way. Shirin is tried and tested more than most and soon discovers that she is a resourceful survivor. The only daughter among five children, she refuses to bend to her brothers. She is surrounded by a big family with status and influence, full of strong or eccentric characters. Before the revolution, life is comfortable and easy, centring on her grandmother's kitchen, the garden or the bathing house, where the women gossip while undergoing their beauty treatments. After the revolution, everything changes and Shirin has to adapt.
The body of the skinny little girl was wrapped in a white towel and carried away from the hysterically screaming mother. The woman continued to wail until her face turned blue and she fell to the floor, seemingly lifeless. The only person who appeared to remain calm was the young boy standing next to her. He had witnessed the death of his baby-sitter with his own eyes, but his young heart refused to accept it.

The group of women soon managed to revive the mother with some cold water. On opening her eyes, she saw the nurse disappear with her dead daughter. She also noticed her son running after them, before she slipped back into unconsciousness with a heavy sigh. The local women covered her head, first with her shawl and then with the more basic Iranian version of the burqa, the chador, which leaves the face visible. Then they carried on with their gossiping…
This is how the book begins, with the death of the main character, Shirin - who, needless to say, is not really dead. But her apparent death has a profound impact on her, her status, and her family's life.
To write about your own life and experiences as Zinat does, in a way that is both touching and personal, yet relevant and familiar to so many people, is a true gift. In this book, she generously shares her life with the world. Embrace it.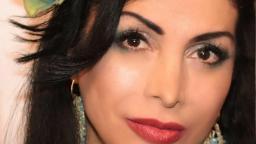 Piratförlaget, 2011
287 pages
Zinat Pirzadeh is a Persian-Swedish comedian, actress and speaker. The sequel to Fjäril i koppel, Vinterfjäril, was published by Piratf֨örlaget in 2020.