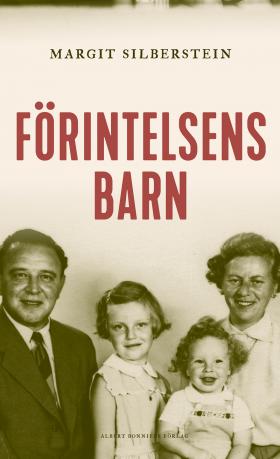 REVIEW
Förintelsens Barn
(Children of the Holocaust)
by Margit Silberstein
reviewed by Karin Filipsson
'Two remnants from the war; my parents, were starting over. From where? From scratch? How can you do that? With only a blank page, a family tree with only the trunk left, all the branches brutally cut off?'  Förintelsens Barn tells the story of Margit Silberstein's parents' escape from the Holocaust through excerpts from their love letters, woven together with Silberstein's own experience of navigating her Jewish heritage growing up in postwar Swedish society. It is a beautifully written memoir using detailed precision and simple, yet emotionally rich, language to convey the particular experience of inheriting a mixed bag of love, hope, survivor's guilt and despair.
Since the early 1990s there has been an ongoing, and sometimes controversial, discourse in Sweden which entails revisiting the historical narrative of Sweden's role during World War II. Maria-Pia Boëthius' Heder och Samvete (Honor and Conscience, 1991) was an important early investigation of this time in Swedish history. Some recent noteworthy works on the subject are Elisabeth Åsbrink's And in the Vienna Woods the Trees Remain (published in English translation in 2020) and 1947: When Now Begins (published in English translation in 2017). This discussion has particular relevance in light of the last decade's increasingly heated debate about immigrants and refugees in Scandinavia.
Margit Silberstein is a Swedish journalist who has previously published En marsch mot avgrunden - socialdemokratins svarta år (Marching towards the Abyss - Social Democracy's Dark Years) with Tommy Möller (2013). Förintelsens Barn, her first memoir, has the potential to follow the success of Swedish journalist and author Göran Rosenberg's memoir A Brief Stop on the Road from Auschwitz (2012), which has been translated into nine languages.
Silberstein's memoir beautifully weaves together the poetic love story of her parents, who were forced apart during the war, with her own coming-of-age story as the child of Jewish refugees who wanted nothing more than for her and her brother to fit into Swedish culture while simultaneously cherishing her heritage and fulfilling all of her parents' dreams of a happy, prosperous future in their new home country; Sweden. 'My brother and I became their salvation, we gave their lives meaning and they loved us beyond everything. Is being the object of this sort of all-encompassing love always a good thing? It might give you self-esteem but it comes with a devastating sense of guilt.'
Förintelsens Barn is a story about surviving the unthinkable and how to carry on this legacy of hope tainted by wild despair; being the child of survivors. Silberstein's finely crafted narrative conveys her parents' wondrous love story, which shines through the pages even in the depictions of horrific despair and paralyzing fear. It's a story about two remnants of human beings who are shaped by their destiny, and about how this destiny carries on to the next generation, and the next one, as well.
It is also a story about belonging and not belonging, believing and not believing, hoping when there is no hope, but still carrying on. 'I created my own manual for childish and inconsistent integration, based on my parents' instructions: don't stand out, but don't forget who you are either.'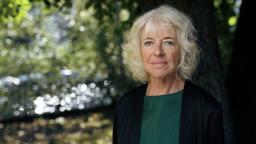 Albert Bonniers Förlag, 2021
191 pages
Foreign rights: the author
Margit Silberstein is a Swedish journalist and political commentator. The memoir Förintelsens barn is her second book.