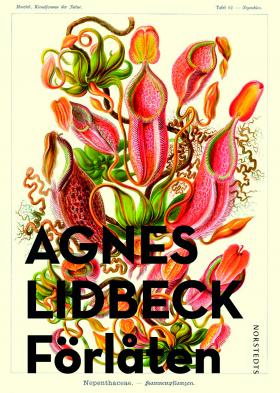 REVIEW
Förlåten
(The Rift)
by Agnes Lidbeck
reviewed by Alex Fleming
Agnes Lidbeck's debut Finna sig (Supporting Act) was one of the literary breakthroughs of 2017. A withering, razor-sharp, boldly stylised examination of one woman's role as mother, lover and carer, it garnered both critical acclaim and commercial success. Barely one year on, Lidbeck has published both her first poetry collection (the well-received Ur) and her second novel, Förlåten, a simmering portrait of a soured sibling relationship, and a richly layered contemplation of memory and the imprints left by childhood trauma.
Ellen and Maria are sisters, but they lead very different lives. Ellen, the elder, is extremely career-driven, and spends much of her time travelling to exotic locations for work. Maria, the younger, is a single mother to five-year-old Dag, works in a care home and struggles to make ends meet. Ellen is self-sufficient, unsentimental, and rational to the point of being cold; Maria is lonely, insecure about her weight, and impulsive. The death of their father brings these two estranged sisters back to the scene of their childhood holidays – his idyllic summer house in the Stockholm archipelago – in order to clear it for sale.
Inevitably, this process brings up many memories, not least because it was during one such summer at the house, many years previously, that the sisters' much older half-brother Jakob committed suicide.  As the novel progresses, Lidbeck interweaves flashbacks to that fateful summer – hazy and evocative, with a sense of impending disaster – with the present-day clearing of the house, hinting at the roots of the sisters' resentments while exploring their present-day feelings of guilt and longing. Maria seems to view this trip as a chance to relive the past, whereas Ellen, deeply troubled by her memories of Jakob, does all she can to suppress any thought of him.  The tensions mount as the two sisters, both burdened by the family dynamics of their childhood, seem unable to find stable common ground.
As with Finna sig, this is a novel driven more by character than by plot, focusing on the difficulty with which we break out of the roles we assign ourselves in life.  The narrative shifts back and forth between the perspectives of the two sisters, poignantly revealing just how many of their issues are rooted in insecurity and defensiveness: whenever reconciliation seems to be on the horizon, an ambiguous inflection or misplaced smile – often wilfully misconstrued – sees them revert to their usual dynamic. Although the contrasts between the sisters do at times feel a bit easy (thin/fat, rich/poor, rational/irrational), as individuals Ellen and Maria are convincing and compelling characters.
Delivered in Lidbeck's trademark cool, clear-sighted, almost clinical narrative voice, the book is fuelled by sharp observations that lay bare the inner workings of the protagonists. But, while deeply incisive, the clinical quality of Lidbeck's voice can also have something of a distancing effect, a detachment that runs counter to the emotional pull of the text.  Add to this the fact that much of the drama of the novel is written between the lines (suppressed memories, hints of guilt over Jakob's suicide, an evasive, open ending), and the novel acquires something of a performative character: like Maria and Ellen, we come tantalisingly close to the protagonists and their memories, without truly being allowed inside.
Förlåten is a novel of conflicts and contrasts – in theme, format and content – which Lidbeck uses to striking effect. Although the reading experience is at times frustrating, I nevertheless found this an accomplished, compelling novel, and an interesting, more rounded follow-up to Finna sig.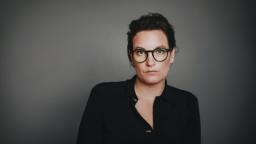 Norstedts, 2018. 219 pages.