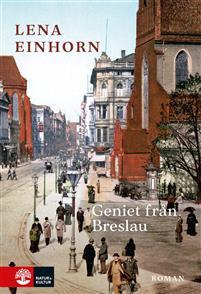 REVIEW
Geniet från Breslau
(The Genius from Breslau)
by Lena Einhorn
reviewed by Darcy Hurford in SBR 2019:1-2
Boy meets girl at a dance school. Boy becomes one of Imperial Germany's most prominent scientists, girl becomes the first woman to gain a doctorate in chemistry from a German university. The First World War erupts: girl runs a nursery, while boy invents Zyklon B. The marriage ends in tragedy. No ordinary romantic story, Lena Einhorn's latest novel tells the story of Fritz Haber and Clara Immerwahr, both from the then-German city of Breslau (now Wrocław, Poland), and both Jewish.
This mattered, because as the book shows time and time again, Jews were discriminated against in Imperial Germany, even if often covertly. Fritz was expected to follow in the family business; trying for an academic career, he entered a hostile environment, where he was repeatedly passed over for posts in favour of non-Jewish colleagues before finally achieving success. Nor was he accepted in the army. As a woman, Clara suffered doubly, opportunities for women being virtually non-existent, even for wealthy ones who had the support of their families, as she did. While France allowed Marie Skłodowska- Curie to pursue a scientific career, this was unheard of in Germany. Clara attended a school for young ladies that was mainly designed to prepare them for marriage, continued to teacher training (as that was all there was) and from then on simply carved out her own path, studying independently before even being allowed to attend lectures, to the derision of her male co-students. Much of the first part of the novel focuses on Clara, and you are left admiring her sheer determination
While Fritz and Clara met as teenagers, they did not marry until much later. The dilemma for Clara was that she would inevitably have to give up her own hopes of a career if she became Fritz's wife. And the reality was that the marriage was a disaster. Clara found herself pushed into the role of hostess to Fritz's colleagues, with less and less scope for work of her own. From this point onwards, she increasingly recedes from the story, while Fritz goes from strength to strength. As a character, he is less appealing; energetic, ambitious, a Duracell bunny of activity in various research institutes, his inner life remains a mystery.
This is a novel rich in detail. Einhorn describes it in the postscript as 'very much a documentary novel', and from the background reading she refers to, it is clear that it is based on real events and people. Plenty of famous names pop up, from Albert Einstein and Gavrilo Princip to BASF. The descriptions of chemical procedures and the process of ammonia synthesis, if long, give a vivid idea of the scientific environment of the time. There are also some touching descriptions of friendships, particularly that between Clara and the scientists Richard Abegg and Otto Sackur.
The era itself is fascinating. When thinking about Germany, there is something of a tendency in the English-speaking world to focus on the horrors of Nazism and see everything before it simply as a precursor. As Einhorn's novel shows, Imperial Germany was a new, dynamic country making rapid progress in science and industry, even if militarism, anti-Semitism and good old-fashioned sexism still prevailed.
Who, though, is the genius from Breslau? Although Fritz had the more impressive career, which continued long past 1915, taking in a Nobel Prize and a chilly reception in Britain after leaving Germany in the 1930s, the novel begins with their meeting described through Clara's eyes, and it ends with her death. It feels like a hint that the genius was not the one who glittered the most during their lifetimes.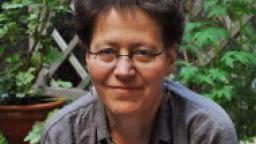 About
Geniet från Breslau
Natur & Kultur, 2018
522 pages
Rights:
Alice Stenberg, Hedlund Literary Agency
Lena Einhorn is a writer, film-maker and director. She won Sweden's August Prize in 2005 for her novel Ninas resa (Nina's Journey) about her mother's escape from the Warsaw Ghetto, and also won two Guldbagge film prizes for the film of the same name.
Of her previous novels, the following have been reviewed in SBR:
Om Strindberg (SBR​ 2011:1) about the writer August Strindberg
Siri (SBR 2012:1), about his first wife, the actress Siri von Essen
Blekingegatan 32 (SBR​ 2014:1), about Greta Garbo