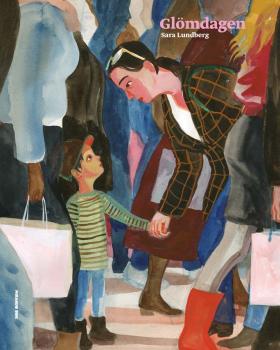 LATEST REVIEW
Glömdagen
(The Day of Forgetting)
by Sara Lundberg
reviewed by B.J. Epstein
In Sara Lundberg's latest picture book, Glömdagen (The Day of Forgetting), Noa's mother is in a rush. She forgot that today was Noa's classmate Alma's birthday party, and that means she forgot to buy a present.
Noa and his mum hurry to town to shop. They can't find an appropriate gift for Alma, so they run in and out of different shops. In one store, a bored and restless Noa leaves his jacket behind. In another, he forgets his baseball cap. They're late for the party and the bus that they're taking there is going much too slowly. But finally, finally, they arrive at Alma's house, only to find that they've left the gift on the bus. It's a toy crown, and Noa and his mother wonder who might open the package and enjoy the present.
What's more, when they get to Alma's, they are told that the party isn't today after all. They have an awkward visit with Alma and her father and then go home, upset about their day of forgetting. Noa and his mother decide that they will just relax the next day and try to forget about all their forgetfulness.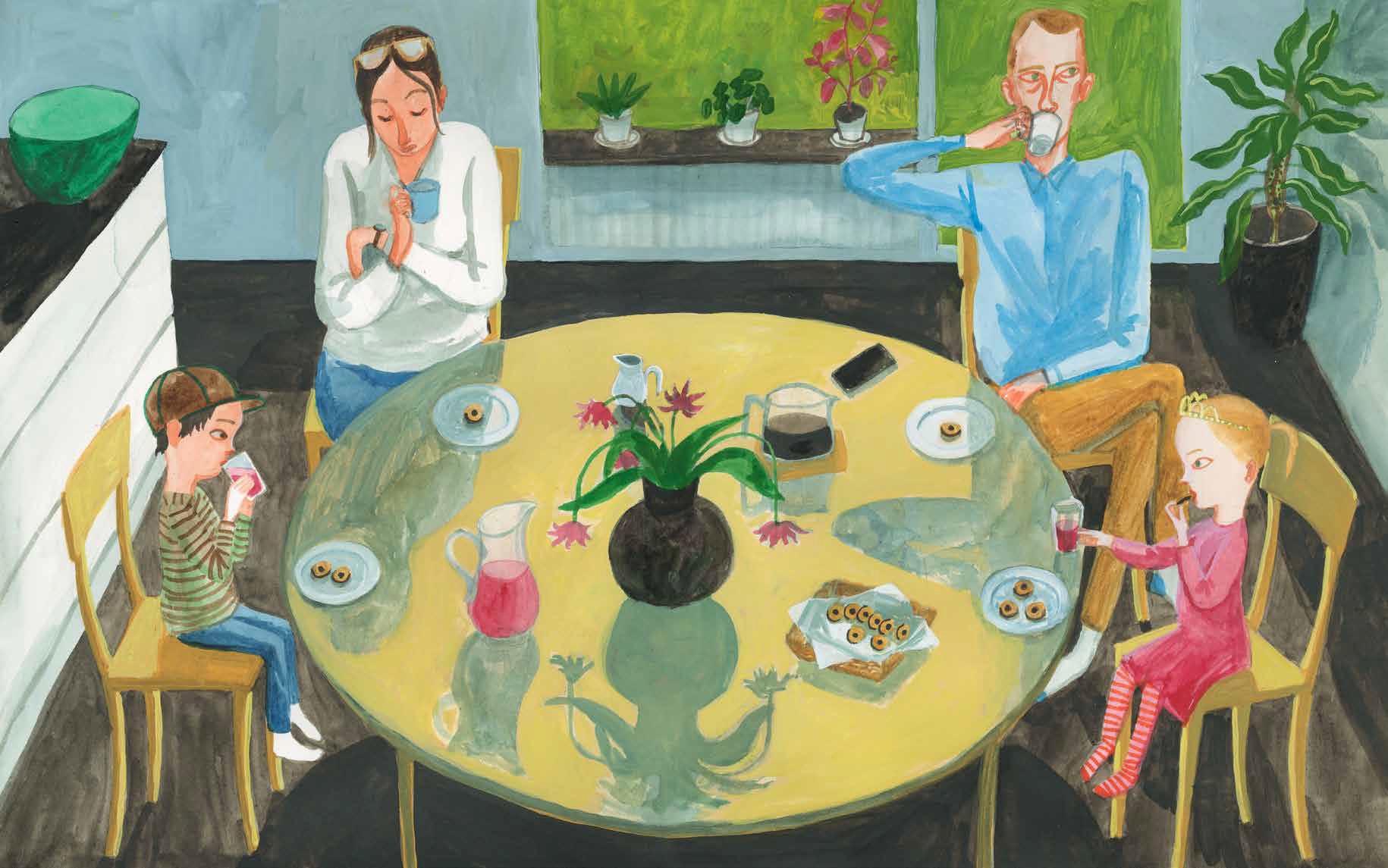 Everyone can relate to this story; we've all experienced being forgetful or making mistakes. Sara Lundberg, an August Prize-winning writer and illustrator who was also shortlisted for the Greenaway Award, captures the emotions on her characters' faces in bright detail. Her wordless spread depicting the two children and their parents sitting around a table, silently drinking juice and coffee and eating biscuits, reveals exactly what the characters are feeling and thinking. Noa's mother and Alma's father look away from each other, embarrassed and unable to make a connection. The children eye one another warily, knowing they aren't friends and don't have anything in common. The reader, too, experiences their shame and discomfort.
Despite their stressful day, Noa and his mother end it peacefully, cuddling and playing in their house. They remind us that it's okay to have days that don't go so well. Things always get better, even when we feel foolish. Sometimes a hug is all we need.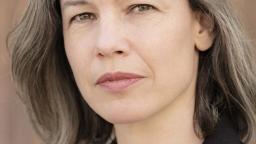 Mirando, 2021
48 pages
Foreign rights: Carin Bacho Carniani, Koja Agency
Sara Lundberg's picture book Dyksommar was reviewed by BJ Epstein in SBR 2020:1-2. Her August Prize-winning book Fågeln i mig flyger vart den vill appeared in BJ's translation as The Bird Within Me. It was shortlisted for the CILIP Greenaway Award.