REPORT
Empty Halls and Packed Programmes: on Gothenburg Book Fair's First Hybrid Fair
by Alex Fleming
Now in its 37th year, September 2021 saw Gothenburg Book Fair return to the Swedish Exhibition and Congress Centre after its forced foray into online programming in 2020. But despite the fair's return to its long-time home, this was no return to business as usual: with coronavirus restrictions still impacting mass gatherings in Sweden, Scandinavia's biggest literary event decided to build on the success of 2020's Book Fair Play platform, adopting a new hybrid format that combined in-person talks, book sales and signings with the opportunity to watch (and shop) from the comfort of your own home.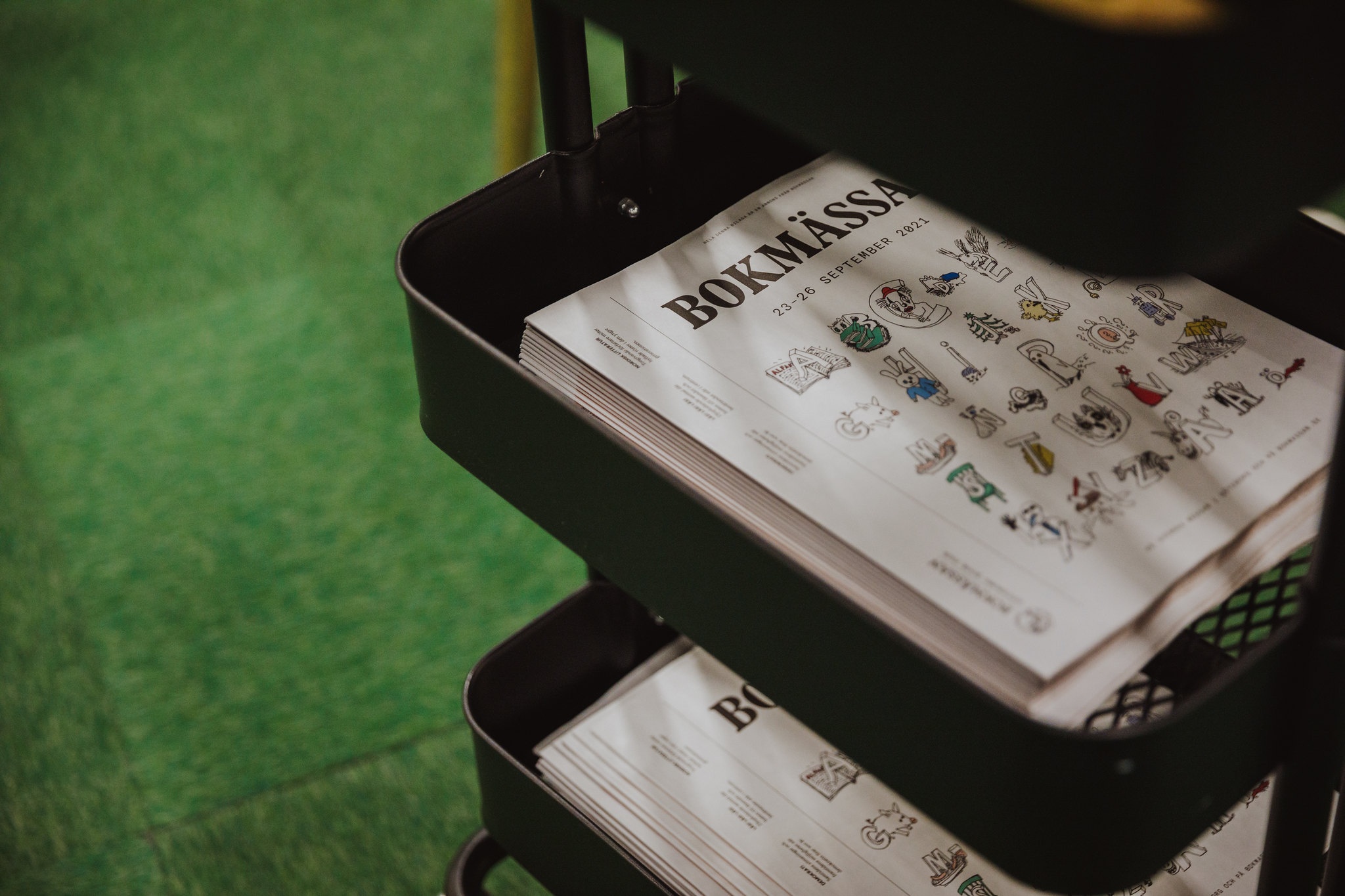 It is worth noting that, in some regards, Gothenburg Book Fair has always been a 'hybrid' book event, one that treads the line between trade fair and book festival. While some other major book fairs revolve around rights deals, networking and industry developments, Gothenburg has tended to attract a wide range of professionals and readers alike, through its impressive breadth of seminars on culture, society and education, and numerous book sales and signings. It goes without saying that some of these features are more easily hybridised than others, and this year the seminar programme once again came to the fore.
In-person activities largely consisted of seated events across 13 stages, most of which broadcast in real time on Book Fair Play. There was also a series of pre-recorded interviews that were available to stream online. All in all, the four-day event presented some 580 sessions, with three spotlighted themes of 'Democracy', 'Nordic Literature' and 'READ! READ! READ!', all of which exploring the fundamental roles that literature and reading have to play in democracy and society.
Outside the seminar programme, the number of trade and retail spaces was cut dramatically, with books available to buy in just three on-site outlets, or through the digital marketplace Book Fair Deals. Meanwhile, industry-focused spaces such as the rights centre or exhibitor stands were in notably short supply.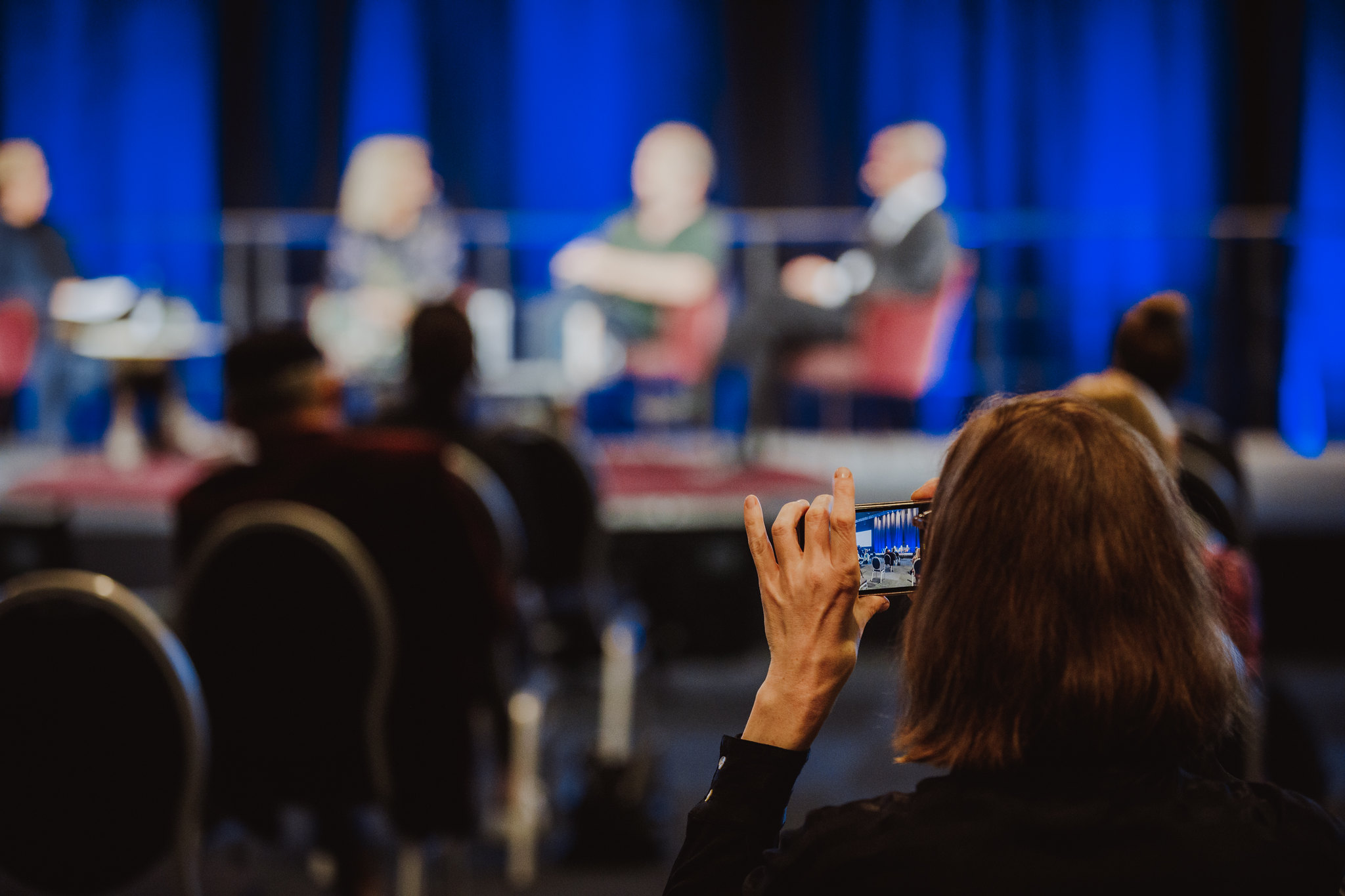 Much discussion of the hybrid fair has revolved around what a different prospect the in-person event was to a 'normal' fair. Yes, this year was a welcome return to the venue that many associate with the fair, but the dramatic reduction in footfall and exhibitors rendered the venue largely unrecognisable. Under the circumstances, it would be unfair to expect the thronging crowds and jam-packed halls that the fair usually calls to mind. Still, the distinct lack of book-fair buzz has dominated much of the coverage of the fair in recent weeks, paired with images of cavernous, near-empty halls more reminiscent of aircraft hangars than one of the Nordic region's biggest cultural events. So much so, in fact, that the fair's organisers felt compelled to address the comments directly. In an article in Sweden's Dagens Nyheter, Frida Edman and Oskar Ekström, Director and Programme Director of the fair, wrote: 'The large spaces that were perceived as being gigantically oversized, even by us, were a prerequisite for holding Gothenburg Book Fair with an audience. The alternative was not a mass celebration. It was cancellation.' (Translation writer's own.)
This was, of course, the right decision. Even if it was not the event that the fair's 80,000-odd regular attendees had hoped for, the sheer scale of what the book fair achieved under restrictive measures was impressive. As already mentioned, the seminar programme was vast, covering everything from culture to crime to cookery, over a range of one-on-one interviews, panel discussions and masterclasses.
Of the three main themes, 'Democracy' was particularly full and wide-ranging. Celebrating the centenary of universal suffrage in Sweden, it brought together local and international journalists, researchers and writers for dozens of seminars on democracy within and outside of Sweden. But even beyond the spotlighted themes the programming was ambitious, providing a balanced mix of topical discussion on wider societal issues, encounters between authors, and insight into individual authors' works. Alongside literature and poetry, lively dedicated spaces for the Crimetime festival and (new addition) feel-good fiction, children's literature and lifestyle books made it easy to filter content by genre, while Thursday's 'Translation Room' stage provided some interesting perspectives on the current publishing landscape for translated literature in Sweden. Production quality was consistently high, even if at times some of the giant stage settings and studios felt a little bare.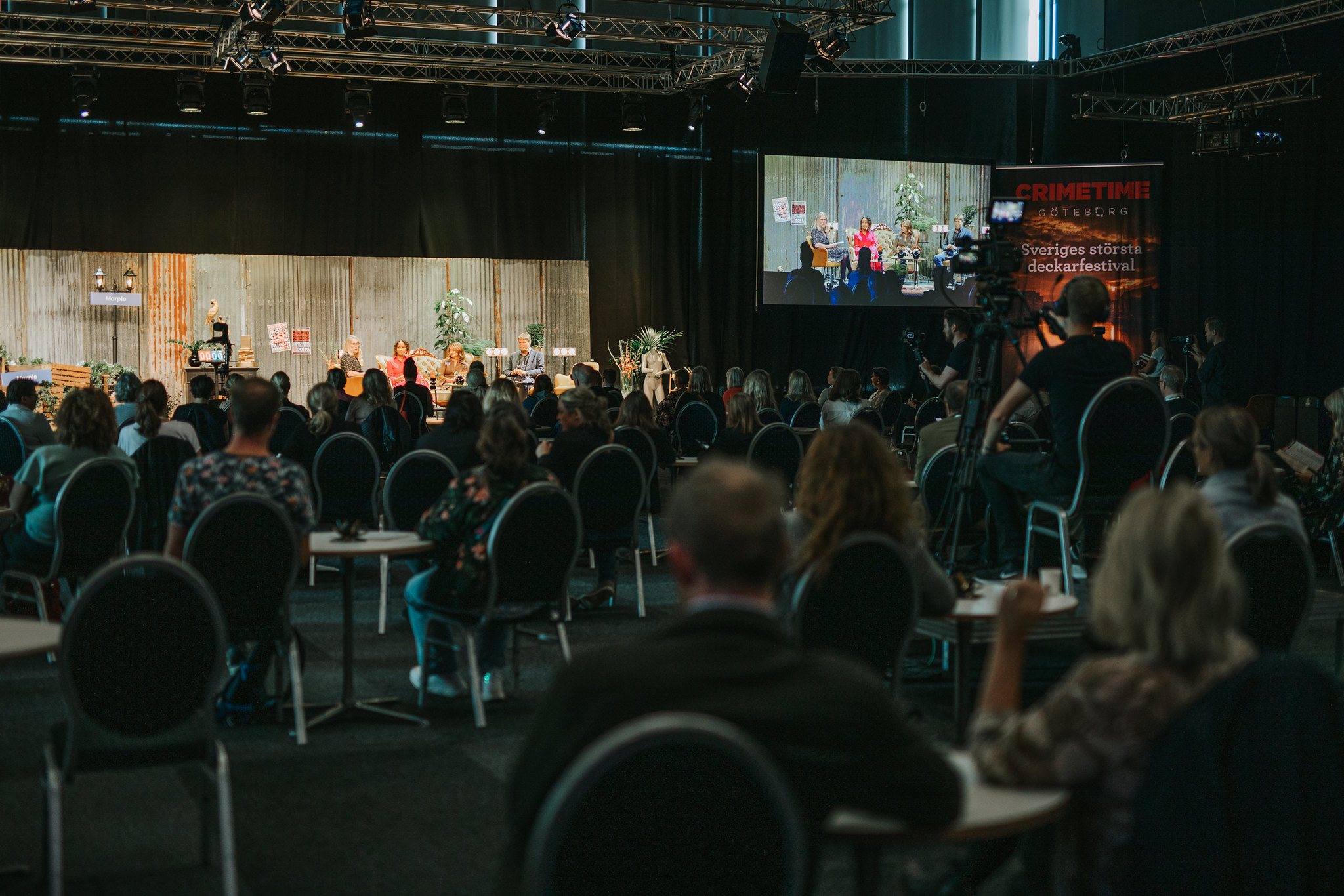 In a normal book fair this scope of activities would be at best daunting, and at worst overlooked, with stages often tucked away off of the main exhibition floor. However, with content now available to stream until the end of the calendar year, registered users and attendees get to explore the subjects they are interested in over a period of months, rather than days. This is, one suspects, where the hybrid format comes into its own, adding value to (not inexpensive) on-site attendance, while enabling the fair to expand its reach digitally. Internationally, the fair also had strong viewer bases in the Nordic countries, Germany and the UK.
The four-day event received a total of 6,700 people through its doors, some 10,000 online registrations and 90,000 seminar viewings. Add to that the opportunity to stream until the end of the year, and the viewing figures are only set to rise. This was the first year that users had to pay to tune in online, and the number of registrations and views suggests that this is a service that users are prepared to pay for. Still, as many hastened to mention during the event, there is no substitute for the opportunity to come together and forge shared experiences in some shape or form.
The fair promises to return next year in a souped-up hybrid format, with – circumstances permitting – an on-site offering more in line with pre-pandemic days, and a thematic focus on the climate crisis. While the 2021 fair may not have quite been firing on all cylinders, with Book Fair Play now coming into its stride, and hopes of a return to a more 'normal' in-person fair in 2022 growing, it does whet the appetite for what next year's event might hold in store.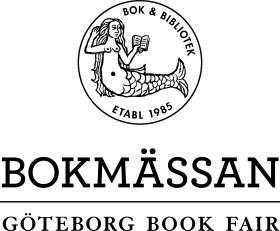 about
Gothenburg Book Fair
Originally launched in 1985 as a conference for librarians with 5,000 visitors, Gothenburg Book Fair now gathers about 85,000 teachers, librarians and book lovers every year. 2021 was the fair's first hybrid event.