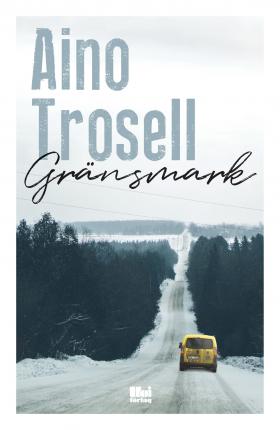 REVIEW
Gränsmark
(Borderland)
by Aino Trosell
reviewed by Sarah Death
'Working-class literature is a house with many rooms. Some more brightly lit than others, depending on fashion. But the house itself never gets enough sun. It can be minimalist, expansive, realist, magical, angry, loving, straight, gay … and on and on … It's whatever it wants to be, and it always knows what it is' (from 'The best working-class writing', Howard Cunnell, Guardian 31.7.21). This is a perceptive summary and there are many working-class writers who are proud to identify as such. Aino Trosell is a prime example. She worked as a welder in the shipyards of Gothenburg for some years and later in many other jobs, and has also had a prolific writing career; this is her 28th book. The rootless and dispossessed are at the heart of her fiction, which shines a spotlight on ordinary people in very ordinary jobs or eking out a precarious living. One of her most popular creations is Siv Dahlin, a working-class, middle-aged woman who turns her hand to many different trades.
In Gränsmark, Trosell lifts the lid on the demanding job of delivering the post in the sparsely-populated forested areas of Finnmark on the far borders of Dalarna province.  Siv's is the most rural route, with no mobile phone reception for long stretches, and in her sturdy post van she is expected to cover 160 km a day, in all weathers. She serves a depleted community that is clinging on, its services suffering death by a thousand cuts. The two district police officers are about to be redeployed and the nearest police station will be 200km away. Bus schedules are growing sparser and the cinema and mobile library are gone. The health centre will soon be replaced by an online doctor, and digital disenfranchisement is a serious problem for the older generation in their isolated properties, especially if they do not drive.
Asylum seekers from Syria and Iraq have been placed in the district, temporarily housed in a refugee camp in the middle of nowhere, and some are integrating well, but they are not universally welcome. Locals grumble about imported terrorism, while organised crime in the refugees' home countries occasionally proves to have lethal reach, but to Siv it seems that the more corrosive force is the extreme views of numerous long-term residents, who fire up their grudges and bracket the refugees together with the expanding – but legally protected – wolf population as destructive interlopers who must be rooted out. Even seasonal migrant workers from Thailand and Bulgaria picking the wild lingonberries are fair game for taunts and assaults. As anti-wolf and anti-immigration factions coalesce into vigilante groups, a series of unsettling incidents occurs in the district, from intimidation to theft, suspected arson and murder. The postwoman's round helpfully provides a diverse gallery of characters, few of whom are above suspicion, but Trosell is a past master at making us look the wrong way.
Siv is tough and reliable and keeps a level head despite the challenging situations she encounters. Yet she finds it hard to keep her inner demons at bay and the stress takes its toll in the small hours, bringing broken sleep and night terrors. Despite her insomnia, she is always first after the boss to arrive at the sorting depot. Trosell's workplace scenes always have an authentic feel; mornings at the depot are described with all the dull minutiae of troublesome colleagues, pigeonholes that give the shorter members of staff backaches, and constant demands from the boss for pernickety statistical reports. Siv is permanently worried about money and a temporary contract for a whole year is a luxury. In an era of constant 'restructuring' she is always afraid of losing her job, especially this one: she thrives on its sociable side and the opportunities it provides to indulge her curiosity.
Perhaps it is a little far-fetched for our engaging amateur sleuth to stumble into quite so many dramas but it all propels the ingeniously-spun plot along nicely to where a nail-biting denouement awaits, and any slight liberties with narrative perspective are forgiven in return for Trosell's insights into the pressures of isolated living, rural decline and changing social patterns in the remoter parts of Sweden. There is a pleasing depth and symmetry, too, in a novel structured around the turning year and arresting evocations of the natural world.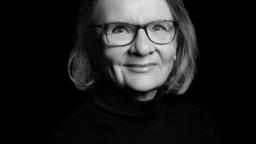 Hoi förlag, 2020
458 pages
Foreign rights: Aino Trosell
Aino Trosell has received numerous literary awards, including the prize for the best Swedish crime novel of the year (2000) and Samfundet De Nio's winter prize (2016). An extract from her novel Confused and a review of Min grav är din. Krimineller II (My Grave is Yours. Criminelles II) both featured in SBR 2015:1.