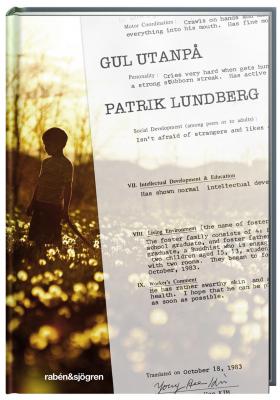 REVIEW
Gul utanpå
(Yellow on the Outside)
by Patrik Lundberg
reviewed by Lo Nathamundi
Patrik Lundberg's stunning memoir Gul utanpå is a well-written meditation on belonging, exclusion, and the longing for community, connection, and culture. The title (literally 'Yellow on the Outside') comes from an incident in Patrik's life when someone told him he was 'like a banana, yellow on the outside, and white on the inside'.
The first words on the first page are a dedication 'to my mother', and this has a double meaning: both his adoptive (Swedish) mother who raised him and who Patrik considers his 'real' mother, and his birth mother, whom he eventually goes searching for in Korea, in his twenties. It may also refer to his motherland and adoptive homeland of Sweden, and to his quest to return to the motherland and homeland of his birth, Korea.
The book is riveting. The uniqueness of the details and the descriptions, and the frankness and honesty of the storytelling lend it so much vivid character. The narrative weaves seamlessly back and forth between very concrete and specific details of anecdotes and incidents from Patrik's life to enormous societal and cultural questions around diversity and the construction of identity, racism, and the politics and economics of adoption. These are very large philosophical human questions with no easy answers. The issues raised are presented in amazing detail and gritty drama as these themes play out in Patrik's real life.
At various points in his life as a Korean adoptee growing up in small-town Sweden, Patrik is called Chinese even though he is Korean, and told to go back to his homeland even though he feels Swedish. He experiences all kinds of discrimination and exclusion, which he endures with remarkable good-naturedness. Once he gets to Korea later in life as an exchange student, he has to struggle with learning the alphabet and writing system of the language that would have been his mother tongue.
The eventual reunion with his biological family is as heart-rending as any fictional human drama, maybe even more so, with plot twists I won't reveal here. It raises many questions about what is real and what is fictional, and about whether we can even know the difference. The account is made all the more vivid by the many quirky details about his travels in Korea.
This book is simultaneously Patrik's own unique, autobiographical account of his life and a more universal reflection on all things related to adoption and the constructed nature of human culture. Strange and surprising particulars keep a fascinating hold on the reader: for example, the fact that his birth family never moved houses, or changed their phone number, for decades, just in case he one day returned to Korea to seek his roots - as he eventually did.
At the back of the most recent edition, printed in 2016, are an extra twenty-odd pages of material from 'six years later'. Touching photos of the author with his nephew are included. There are also accounts of a controversial 'baby box' tended to by a pastor, Lee Jong-Rak, as well as of an adoption activist named Jane Jeong Trenka, who left her adopted life in Minnesota and returned to live in Korea for a decade, learning fluent Korean, marrying a Korean man, and having her own daughter there.
I strongly recommend this book to anyone interested in the topics of cultural diversity, the deconstruction of colonialism, cultural accounts of east meets west, adoption studies, or racism, and to anyone who just wants a gripping read about the universal desires to belong and be loved, and a willingness to travel the globe to find one's roots and get those needs met. The book would also, in my opinion, be a great candidate for translation into English.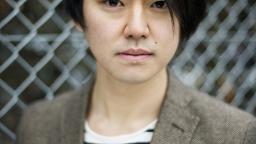 Rabén & Sjögren, 2016 (original copyright: Patrik Lundberg, 2013)
253 pages
Foreign rights: Patrik Lundberg
Patrik is a journalist, lecturer and writer. Gul utanpå is his first book.