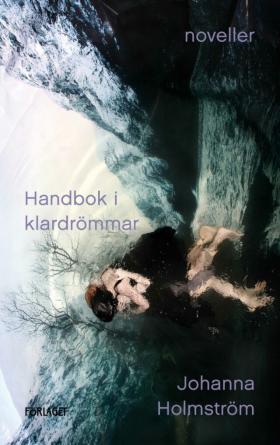 LATEST REVIEW
Handbok i klardrömmar
(Lucid Dreams: A User's Manual)
by Johanna Holmström
reviewed by Darcy Hurford

The first story opens harmlessly enough. Elina buys some fabric for new curtains online and worries her husband Thomas won't approve of them. Over the next few pages, it becomes increasingly clear that things aren't great between them, to put it mildly; she's afraid of him; they have sex when she doesn't want to; he is mysteriously absent and she is having distinctly odd dreams. They buy a new axe; he jokes with the cashier about using it on his wife. Then, eleven pages into Gula gardiner (Yellow Curtains, surely a nod to Charlotte Perkins Gilman), comes a sentence that upends everything. Describing Thomas:
'Instead, there's something methodical about him, like a surgeon conducting experiments on living children in a country somewhere far away […] It's admirable, a calmness like that. Not everyone has nerves like that.'
What a sentence. With it, the text shifts from the banal everyday to horrendous human rights crimes, and nothing but a comma separates the two. Why is calmness like that admirable, and whose thoughts are these, Elina's or someone else's? It is unsettling and impressive writing in any case – and very typical of this collection.
Johanna Holmström is a master of disturbing and uncomfortable prose – and of the short story. Handbok i klardrömmar is her third short story collection, and while she has also written three novels and a biography, the return to this particular format is welcome. It's a trickier genre than the novel in some ways; not only do you need an idea for each individual story, but also there is less scope for slowing the pace for a few pages now and then.
The rest of this ten-story collection often features similar shifts in tone to the one above. You never quite know where you are with a character. Very few of them seem to articulate their motives to themselves; they just act, with the interpretation left to the reader. When a story is being told through a particular character's perspective, the reader's usual impulse is to empathise with that character; you're seeing events unfold from their point of view, after all. Holmström's writing wrongfoots that impulse. Time and again, characters in Handbok i klardrömmar do things you really, really don't want to empathise with. Things that make you lift your eyes from the page and look around you for reassuring signs of normality. Silja, for instance, narrates one story, only to reappear elsewhere as the subject of horrifying anecdote, while her neighbour Tellervo has a daughter whose approach to pet feeding in a later story is grimly amoral.
At the same time, a second story pulses through the entire book like an undercurrent: the destruction of the planet. Birds fall from the sky; animals die out; work begins on the construction of Abiogenesis, a kind of domed artificial city to which not everyone will be granted entrance. What starts in the suburban setting of Esbo, (a place that in real life feels more like the sprawling westward continuation of Helsinki than an actual city), ends up in an artificial city with its own hierarchy, afraid of the world outside.
Certain elements recur: animals, violence, kindergartens (Holmström is great at writing from a child's perspective), but time itself evaporates. While the first three or so stories are set in something like our present day, namechecking Jörn Donner and referring to a pandemic, by the last story of Handbok i klardrömmar the passing of time has ceased to be measurable: a society where some individuals are put to sleep at the age of 35, while others have lived multiple human ages.
There are several points of reference that come to mind when reading Handbok I klardrömmar: Huxley's Brave New World, Margaret Atwood, David Mitchell's Bone Clocks and Ghostwritten, and even a couple of the more gruesome episodes of Torchwood.  Yet the initial setting is distinctly Finland and it has a prose style that sets it apart. Not to mention the fact that the last story (Förlorat paradis – Lost Paradise) ends on an unexpected optimistic note.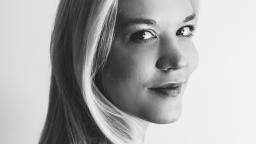 About
Handbok i klardrömmar