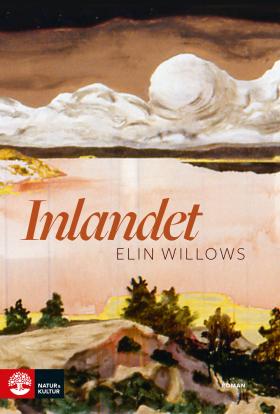 REVIEW
Inlandet
(Inlands)
by Elin Willows
reviewed by Hannah Charlton
This first novel by Elin Willows is a vivid portrait of an anti-heroine. A long way from Elena Ferrante's more emotional literary terrain in southern Italy, it examines the life of a young woman who moves up to the polar circle from her home further south in Sweden, following her boyfriend back to his home town. Almost as they are packing the car with her stuff to head north she has a premonition that things are not going to work out, and the rest of the novel scrutinises her new life, following the biggest decision she has ever made. Once they have split up – very undramatically, and, as she says over and over, without animosity – she makes the decision to stay on in this small town where she will forever be an outsider. He comes and goes, remaining a presence in her life, but one which she realises has no intense significance other than the strange feeling that he, more than anyone else, really knew her once. She herself remains nameless throughout, suggesting she is searching in her own way for her identity.
The breakup is both the defining element in her life and the source of her confused sense of personal freedom – to choose to stay in this 'Hinterland', a small town in the sticks, to behave as she likes, to eat what she likes, to have a kind of independence. She registers seasons and events, but rarely feels much that she can express, apart from a growing sense of intense aloneness and alienation. She chronicles the minutiae of her job at the local supermarket, her nosebleeds, her choice of pizza, her choice to play a CD over the sound of the TV in her room – but this is her external world. Her interior world is one which is slowly, and often through a series of brief revelations, shown to relate to her former boyfriend and to wondering who she is and whether she will ever be part of this very different place she now calls home, a place where the landscape both overwhelms her and reflects her aloneness.
At one point in the book it was tempting to consider it a description of an individual who is very present, living in the now and embracing stillness. But her constant conflicted state of solitude comes across more as passivity or numbness, and as she retreats within herself, her choice to stay in this small town in the dark becomes one of sleeplessness, paralysis and alienation.
Willows adopts a truncated, abrupt style, moving between past and present in the woman's mind, that makes the reader ache to have something happen that would change the pace of the narrative. But whether she gives a lift home to the new boy working at the store or her landlady says she can use the hoover, we are led forward only to be dropped back because, yet again, nothing much really happens. For the reader, this becomes slightly tedious half-way through the book, but also gruesomely gripping. This is both a study of the vast, overwhelming landscape surrounding the protagonist and a deeply moving portrayal of an internal landscape that disintegrates more and more as her body betrays her mind and presents strange symptoms such as fainting. It is as though Willows zooms in on the minutiae of the woman's external world, while within herself she continues to try and remind herself of why she made the move and whether she can ever be a part of her new home.
The grand finale of the book, when she has, after a succession of winters and summers, changed her accent to a more local version, comes when she drives her car out on the ice – something only real locals do – and then can make a U-turn and go home.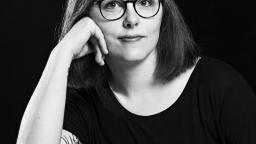 Natur & Kultur, 2018. 204 pages.
Rights: Maria Machirant, Partners in Stories.
Elin Willows is a cultural journalist who now lives in Finland.
A film based on Inlandet, directed by Jon Blåhed, is currently in progress.