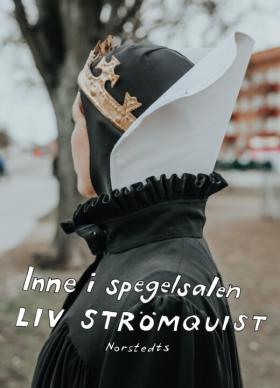 REVIEW
Inne i spegelsalen
(In the Hall of Mirrors)
by Liv Strömquist
reviewed by B.J. Epstein
Liv Strömquist is one of Sweden's premier graphic novelists. Her works, which always combine philosophy, history, art, sociology, modern culture, and more, are hard to categorise. They aren't fiction and they aren't straightforward non-fiction; rather, they take on a topic – ranging from capitalism to female genitals – and explore it from many angles, in an entertaining and thought-provoking way.
Strömquist's latest book, Inne i spegelsalen (In the Hall of Mirrors), does just that once again, this time focusing on our outer shells. Using historical and literary examples as well as modern queens of social media, Strömquist explores where the focus on female beauty came from (an unsurprising hint: it has something to do with women as commodities) and how this relates to women as both subjects and objects in modern society.
Strömquist goes on to subtly show how badly or ridiculously people can behave in the quest for beauty, whether they are trying to gain or retain their own physical beauty or that of someone else, or perhaps even in an artwork. While some exercise religiously, undergo plastic surgery, keep out of the sun, allow no one to look at them past a certain age, steal artworks, or compete with others about who has the smallest waist, they seem to forget that there's much more to life than appearances. Beauty, Strömquist points out, is beautiful in part because it is transient; trying to hold on to it not only wastes time and energy, but also defeats the actual meaning of beauty.
As we read, we are forced to look through the mirror Strömquist holds up to us, and we find that this self-obsession is really not a good look. Liv Strömquist confronts us, helping us to see that by always looking in the mirror, we're missing out on the true beauty of life.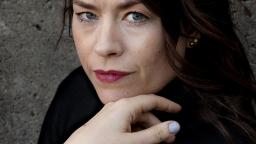 Norstedts, 2021, 144 pages
Foreign rights: Sara Dobareh, Norstedts
Liv Strömquist's The Fruit of Knowledge: The Vulva versus the Patriarchy appeared in Melissa Bowers' translation at Fantagraphics Books in 2018. Bowers' translation of The Reddest Rose: Romantic Love from the Ancient Greeks to Reality TV is due out in September 2022.
Strömquist's works have been translated into languages including French, German, Italian, Spanish, Portuguese, and Dutch.