FEATURE
Where in the world do I stand? Jila Mossaed's Inaugural Speech upon Induction into the Swedish Academy
translated by Brad Harmon
Jila Mossaed is an Iranian-born Swedish poet and writer. Mossaed has lived in Sweden since 1986, and writes in both Swedish and Persian.
In 2018, she was elected to chair No. 15 in the Swedish Academy, as successor to the author Kerstin Ekman. The following is the inaugural speech she made upon induction into the Academy, on 20 December 2018. Translated by Brad Harmon.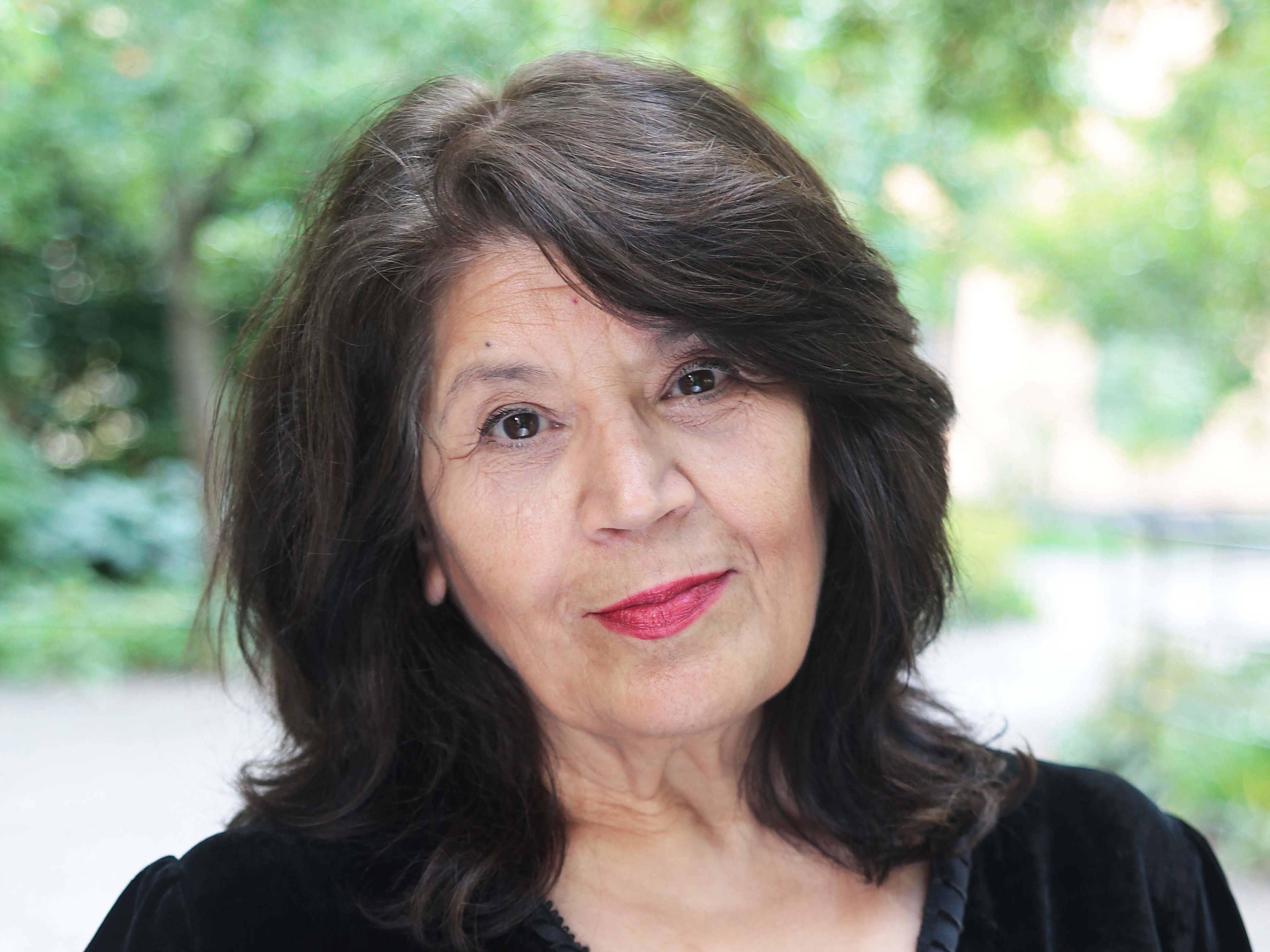 Jila Mossaed's Inaugural Speech upon Induction into the Swedish Academy
Where in the world do I stand?
Do I stand alone before a casket
that will be carried out of the plaza of history?
Am I a Persian goddess of old
who searches for her lost mirror
at the bottom of your seas?
Where in the world do I stand?
Do I need a home or a grave?
I cry over my language
I cry over a small cradle
that blew away
in my dreams
Where in the world do I stand?
(from The Moon and the Eternal Cow, 1997)
In the autumn of 1986, I stood amongst the camping lodges in Långrösta in Värmland and pressed my book of poems against my chest. I did not believe that my baggage, which consisted of literature and poetry, would be appreciated in this new country. Even less help me provide for myself and my children.
It took me ten years to realize that I have left my cradle forever and have begun the journey towards my grave. That I will live and die here in the North. That the thorns of my poetic world must be transformed into flowers, and that the desert must dress itself in forest. It was then that I decided to change languages, to bear witness to my historical situation, and to tell of the millions of people who were forced to leave everything and find safety.
I write for the future, for the curious, for history books, for future generations and humane politicians. I wanted to describe the great geographic reconfigurations that took place without us planning it. Without us wanting it!
This is the background of the rebirth of my will. A resolute desire that gave me wings like a giant phoenix and helped me fly free and high with the help of this new language. The desire to express the truth of this journey became my greatest momentum.
My throat and my words no longer belong only to me. I drew nearer not only to language, but also to an unfamiliar nature. The forest, which had only existed in the stories of my childhood, suddenly stood outside my window.
I wondered how I would have the time to learn about the trees, the plants, the flowers, the birds. Eventually I got to know the forest, taught the forest to see me and taste the salt of the desert in the palms of my hands. The forest had no memory of my existence. It was a beautiful, long and sometimes painful journey that proceeded in parallel with the linguistic journey of my calm but intensive life of writing. I wrote:
I am crying beside a tree
that I don't even know the name of
Now, when I read Kerstin Ekman's book, I am reminded of my striving for the beautiful and mystical inner world of nature. In that book, Gubba's Field, she builds a beautiful gate for the secret soul of the forest. I open the book and enter into one of the most gorgeous places on Earth. I walk with her and discover the forest in a wonderfully tender and emotional manner. Without exertion, I learn about the forest. She narrates in detail, poetically, and motherly. Imagine if that book had existed at the end of the '80s! It took ten years until I, the new language and nature were united.
Once upon a time in the history of my homeland, poets, authors and historians were not allowed to write in their own language. They were forced to change languages in order to save their books from the bonfire. Then the gifted poets Saadi, Nizami, Rumi and Hafez created something that ranks amongst the most spectacular poetry in the world. Occasionally they translated their work into Persian.
To change languages on my own terms in a free and democratic society like Sweden was my key to the literary garden of the West. My poems got the possibility to reach more readers. I am no longer published in my homeland. The Swedish language became the light on my path towards being able to write and recount in freedom without punishment. Language has power over all borders and obstacles. There is a triumph over oppression and censorship that only language can conjure. It was not easy in the beginning.
I read Kerstin Ekman's lines on page 28: "It's not easy for me to move."
Nor was it for me, but I did it in order to rescue my words, and the forest took me in. Now I have chosen to sit on your seat, dear Kerstin. I can recognize, with joy and honor and in spite of challenging times, that my words have been saved and can reach more people to bear witness to my time and my unplanned, sudden voyage in the world. I have learned, adopted, accepted, and invited in all the new names of the trees, the flowers, the birds, and the myths. With an open mind and love for language, I presented the water sprite for Anahita, the ancient god of love and water.
On page 19 you write:
"There was a nightingale in the middle of the village this summer and it sang so that it could be heard even all the way to us. I remember that it wasn't as beautiful as what the poets wrote. For us, the blackbird sang from the forest in the evenings and his song was so melodic and thoughtful that I thought he was speaking only to me."
The nightingales, which exist in Hafez's poems and even reached the realm of Goethe, no longer reach me. I have invited the blackbird in. Still, my heart trembled with ecstasy when seven years ago in Córdoba I heard the enchantingly beautiful song of a nightingale. Yes, there is much you must leave behind in order to melt into the new. And I did. You become your own mother, born again in yourself with the help of yourself, and breastfeed yourself with lifegiving words. The nightingales still have their nests deep inside me. Every night I fall asleep with Rumi's verses within me and wake up with Ekelöf's poems at dawn. It makes my poetic world enormous, like a magnificent ocean, which is constantly waiting for new waves, new lines, new experiences.
When geographical borders disappear and language takes over, the human throat remains and sings out its joy and pain in a primordial way. It can be heard across the whole globe:
Beware of your pain
It is a bird that sings
Only for you
And outside the whole world is deaf.
(from A Sound That Only I Know, 2012)
When I took a walk for the first time in the dark, exquisite, melancholic forest in Värmland 32 years ago, I wasn't aware of how the forest and I plant memories in each other's minds. Nowadays my creativity has two doors on which two astonishing languages knock.
Poetry is like an attack on the brain. Sometimes words knock in Swedish, sometimes in Persian. I open the door, roll out the red carpet and invite in the blackbird or hopefully a lost Persian nightingale.
It makes me happy and rich inside.
On page 45, Kerstin Ekman writes: "Where do you really belong?"
I have my own answer. My home is a language that gives me the freedom to express my joy, my fury against hypocrisy, my pursuit of justice, and my love for the goodness of man in the world. This language becomes the language of me and my heart, regardless of where in the world I was born. I carry Rumi's verses in my heart, Hafez's ghazals in my soul, and I am an admirer of the mathematician, philosopher and astrologer Khayyam.
Together we will sit on Seat No. 15.
I want to thank and show my respect for Kerstin Ekman for when she stopped participating in the Academy's work on account of the fatwah against Rushdie. I remember that we poets and authors, who lived under threat, oppression and constant fear, were grateful for her deed and felt stronger and braver. If only for a moment.
I conclude with a poem from the book Every Night I Kiss the Ground's Feet (2009):
 

The glowing night beside your fire
taught me to not get frostbitten
At dawn, the song of the asp reached
my bone marrow
tenderly caressed my eyelids
By the water, I learned
the alphabet of light
The Nordic way
to be reflected
completely naked
on Earth's green palms.
Speech and poetry translated by Brad Harmon (2020).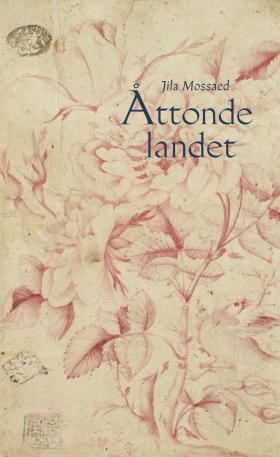 We are grateful to the author and to the Swedish Academy for permission to publish this translation.
Jila Mossaed was born in Tehran in 1948. Since 1986 she has been based in Sweden, and writes in both Swedish and Persian. Her latest Swedish poetry collection, Åttonde Landet, was published by Bokförlaget Lejd in 2020. Since 2018 she has been a member of the Swedish Academy.
Brad Harmon is a translator of literature and poetry from Swedish and German.