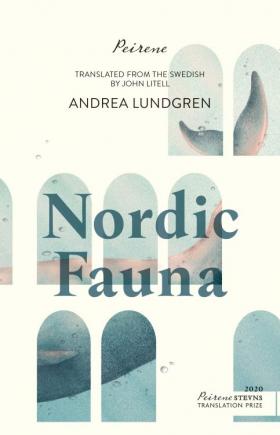 INTERVIEW
A Translator's Perspective
SBR interviews John Litell, winner of the Peirene Stevns Prize
by Alex Fleming
John Litell is a physician and translator from Swedish to English. He grew up just north of Stockholm and now lives in Minneapolis, USA, where he also serves on the board of trustees of the American Swedish Institute. He is the winner of the 2020 Peirene Stevns Translation Prize, for which he received a commission to translate Andrea Lundgren's Nordic Fauna, a richly evocative collection of short stories. In this interview with Swedish Book Review, he delves into the joys of translating Andrea Lundgren's writing, what winning the Peirene Stevns prize meant to him, and the challenges of completing a debut literary translation while working in intensive care throughout the Covid-19 pandemic.
Q: First of all, can you tell us about your relationship to Swedish (and English)? Had you done any translation work prior to this book? 
I was born in Stockholm, the oldest child of two American expat journalists who first met during a late-night press conference at the Swedish Radio headquarters. We moved to the States when I was eight years old, meaning I had the good fortune of growing up immersed in both languages and cultural contexts. There are many paths to a career in translation. Mine was comparatively informal, the natural extension of moving rather fluidly between Swedish and English as a child. School, friends, other friends, extended family — each transition involved shifting between languages. I got good at making those shifts as a child. After living in the States for so long, that skill rusted somewhat. I've done my best to maintain it and have craved an opportunity to hone it through professional translation.  
Q: What appealed to you about entering the Peirene Stevns Translation Prize? 
The paradox of professional translation, like many fields, is that experience begets experience. I had been very keen to try my hand at translating literature but as an outsider to the profession I was unsure of how to begin. Projects would occasionally come to my attention via Swedish Translators in North America (STiNA) and I combed the internet for other leads. I more or less stumbled upon the Peirene Stevns contest just a week before the deadline. 
Q: How did you approach the translation of Andrea Lundgren's Nordic Fauna? Did this approach change at all as the project progressed (and after winning the Peirene Stevns Translation Prize)? 
Because of a somewhat compressed timeline I did the bulk of my translation in real time, during my first reading of the text. To the extent that this approach worked, it was largely because I had continuous mentorship from the amazing Sarah Death, and because Nordic Fauna is a collection of short stories. This combination meant that I could iteratively fine-tune my work. On a technical note, I used Google Docs for my text, which meant that Sarah could review the growing draft at her leisure and interact with me and the text via the comment feature. I'm a bit of a productivity geek, so this added a level of satisfaction to the process. Sarah initially provided input fairly regularly; once I had a bit of momentum I completed larger sections in between our discussions.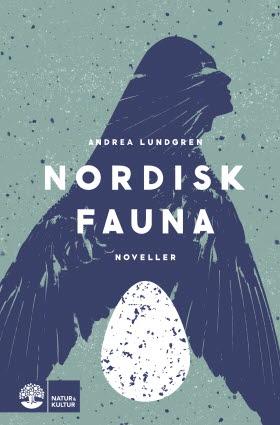 Q: In your translator's note to Nordic Fauna, you mention the 'delightful challenge' of conveying the cultural associations of the iconic Norrbotten landscape with sufficient nuance. Could you tell us a bit about this? 
My origins and ongoing connection to Sweden are a very important part of my identity. This made me rather self conscious about the quality of my translation, both in general and specifically in how I rendered the descriptions of Norrbotten. This region is Andrea Lundgren's home and the imagery and mood she creates in the Swedish text are hewn from deep first-hand experience. I wanted to treat that well, both as a translator and as someone who "gets it", having trod some of the same mosses, seen the various colors in the lichens, and missing that part of my life very much. Having lived many of my early years in Sweden and striven to maintain an active and authentic connection, I have to admit I was self conscious about the quality of the translation.
Q: What was the biggest challenge of translating Andrea Lundgren's stories? And the greatest joy? 
I have wanted an opportunity to translate literature for a long time so I felt great joy simply in the doing. Over the course of several difficult months, personally and professionally, the project also became a respite of sorts, a fixed point amidst great uncertainty, given the context of the pandemic. Much like a good book can feel like a refuge, this work allowed me to untangle myself from my clinical world in a way that I appreciated. By far the greatest joy was to hear from Andrea herself that she truly enjoyed and appreciated the finished product. The challenges were fairly routine: mostly deadlines, consistency, and logistics. The biggest creative challenges were to convey the comparative economy of Swedish and associated nuances of punctuation in natural-sounding English.  
Q: (How) Do you feel that the prize has prepared you for future literary translation work? 
This was an exceptional opportunity to learn about nearly the entire process of bringing a translated work to press. The staff at Peirene were accessible, encouraging, and enthusiastic at every step of the way. I truly enjoyed the collaborative process of editing and revisions. Even little things like adapting my text to UK English punctuation, jargon, and flow captured my attention. As a result, I will feel much more confident participating in subsequent projects. Given that this was a contest, I feel less prepared for the process of finding and pitching work, but that will come with time.  
Q: In your translator's note you also quote Lynn Ungar's poem 'Pandemic': 'Know that we are connected / in ways that are terrifying and beautiful'. How do you feel this quote speaks to the characters in Nordic Fauna? 
The poem came to me in a moment of serendipity. The spiritual care office at one of the hospitals where I work has a practice of posting a poem in the main hallway leading to the intensive care unit. Passers by can pause and read or take a copy on a slip of paper. Lynn Ungar's poem found its way onto the wall at some point during the anxious early days of the pandemic, as a wave of contagion seemed to be bearing down on my region from both coasts. The poem resonated with me in the midst of that existential threat. Later, as I became more immersed in Andrea Lundgren's vivid and surreal stores, I came to appreciate the themes of angst and connections among creatures. I'm sure I'm not the only one for whom the pandemic has kindled a sense of the fragility of our connections. The poem seemed to express that sentiment so effectively and I wanted to share with readers who'd found their way to the very end of the book, to show my gratitude.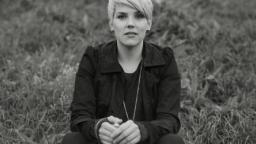 About
Nordic Fauna
by Andrea Lundgren
Peirene Press 2021, 160 pp
Nordisk Fauna was reviewed in SBR 2019:1-2
Andrea Lundgren was born in 1986 and grew up in the far north of Sweden. Her debut novel, I tunga vintrars mage, was published in 2010 and was followed in 2014 by Glupahungern. Nordisk Fauna, her first short-story collection, was published in 2018. It was awarded the 2018 Tidningen Vi's Literature Prize and was nominated for the 2018 Svenska Dagbladet's Literature Award and the 2019 Norrland Literature Prize.