REVIEW
Mitt hem är inte Copacabana
(My Home is Not Copacabana)
by Anna de Lima Fagerlind
reviewed by Marie Andersson
Journalist and editor Anna de Lima Fagerlind has written the story of her father, as told to her by him and his family members in Brazil and Sweden. It is a truly engaging and moving account of the journey embarked on by Toninho, a little boy from Cantagalo, the very highest favela on the hilltop above Rio's famous Copacabana; a long journey – not only in terms of physical distance – across the world from the poorest, most insecure and dangerous conditions in Rio, to the safety and comfort of upper-class Stockholm.
Toninho de Lima played one of the street children in Swedish director Arne Sucksdorff's highly praised and award-winning film My Home is Copacabana, made in 1965. Plucked from among thousands of children surviving (apparently as orphans) in the streets of Rio de Janeiro, Toninho saw his life changed forever by the film – and the same applied to his family. Because Toninho was not an orphan. The streets were not his permanent home, but the place where he and his siblings made a living for their large family. Toninho's older brother became involved in gang criminality from an early age, while their father gambled away most of the money he earned and later abandoned the family. Their mother worked day and night, washing clothes until her hands bled and blistered. One day their hut of a home was swept away in a landslide. It was a tough, heart-wrenching decision for Toninho's mother to let her two youngest sons go to Sweden and live with foster families, but it gave them a future – all of them. The two boys grew up in well-to-do Lidingö with love and care, education and prospects. But they were torn between their new home and their old home and family back in Brazil. They missed them, as well as the sunlight, seafood and music, and running free with long-tailed kites flying high above their heads. Toninho was adopted by the Fagerlind family.
Anna de Lima Fagerlind captures the emotion and reality of the boy's life brilliantly. She conveys the dilemma he faces – not really belonging or being at home anywhere, always missing someone or something – and how hard it is to say goodbye. How, even in the harshest, most violent and dangerous environment, children can still find such joy and happiness; how the risks they face make them strong, and how they care for each other. And how the yearning for that life can be much stronger than the safe love and comfort of a different home and place.
Maybe Toninho was different from all the other favela children in the streets of Rio. Maybe that is why he was picked and why he adjusted so well to his Swedish life, growing up to become a well-educated and good man. But at the end of the day, Brazil retains its hold on him and and later in life, he leaves his wife and daughter behind in Sweden to settle on a shore in Brazil. 
My Home is Not Copacabana is a book that goes straight to the heart. The characters are real, in every sense, and you are there with them, thanks to Anna de Lima Fagerlind's vivid depiction. She wanted to tell her father's story, the truth behind the film and the wide-eyed little boy, whose tooth is extracted with construction pliers in one scene. She has done him proud.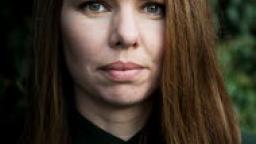 About
Mitt hem är inte Copacabana
Natur & Kultur, 2019
261 pages
Rights: Anna de Lima Fagerlind