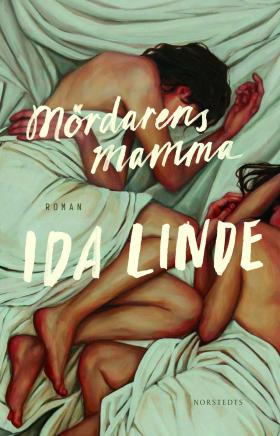 REVIEW
Mördarens mamma
(The Murderer's Mother)
by Ida Linde
reviewed by Janny Middelbeek-Oortgiesen
Ida Linde, who made her debut in 2006, has gradually become one of the most interesting voices in modern Swedish literature. Her acclaimed road novel Norrut åker man för att dö (You Go North To Die), 2014, which won Norrlands Litteraturpris, is one of the high points in her literary production to date.
Spring 2018 saw the publication of Linde's new novel Mördarens mamma, whose opening scene thrusts the reader right into the middle of the action: 'My boy asked me: Would you love me if I killed someone? And this was before we knew. Because my boy was just a boy when he asked: Would you love me if I killed someone? And my answer was: Yes.'
What follows is the story of a single mother, Henrietta, a secretary at a textbook publisher's, who lives a withdrawn life in a seedy suburb with a little boy. Although Henrietta sees herself as a caring mum, there are clearly problems. The boy is not her son, and she calls him 'my boy' because 'she took him' and 'because he was in my power'. Sometimes they eat soup for days on end because Henrietta isn't up to cooking a meal. The boy has violent nightmares, and at one point he and a friend crush the head of a little bird. The years go by, the boy grows older and sometimes friends from school visit the house, but Henrietta feels alienated and often she doesn't know what he is up to.
When the boy is eighteen and has just finished secondary school, he strangles a sixteen-year-old boy and is placed in juvenile detention. While she is visiting him, Henrietta meets Grace, the mother of another young prisoner, Brian. Henrietta and Grace fall passionately in love and for a while Henriette stops visiting her boy altogether, absorbed as she is in Grace, who lives in a big house by the sea bought for her by Brian.
As Brian categorically refuses to meet his mother, Grace asks Henrietta to go and see her son on a false pretext, claiming to be a social worker. But Brian sees through this, and he also knows whose mother Henrietta is. He tells her he had a younger brother, who was a friend of her boy and visited her house. This younger brother was accidentally killed by his mother Grace when she was having a row with Brian, whom she had accused of leading his younger brother astray. Now he is taking the blame for this, because his mother had a mental breakdown and remembers nothing. Henrietta confronts Grace with Brian's account of things, but she denies having murdered her younger son. Henrietta doesn't know who or what to believe, but she chooses not to reject Grace when Grace comes to her flat, because no-one is free of lies. (Henrietta's lie is that she took her boy from a pram as a baby and kept him as her own child.)
Mördarens mamma, narrated from Henrietta's viewpoint, is a book that gradually gets under your skin. It is an investigation of what deep loneliness can do to a person, and of the alienation it can lead to. Linde creates tension through sentences with short flashbacks and flash-forwards, making the reader increasingly intrigued about what really happened in the past and what is happening now. Henrietta's own childhood with a dysfunctional mother who chose not to get medical treatment for her daughter's limp is an example.
Add to this the beauty and concision of Linde's prose and her use of extraordinary and thought-provoking images, and my conclusion is that she has written a truly spellbinding novel. ​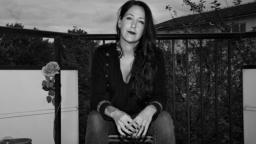 Norstedts, 2018. 155 pages.