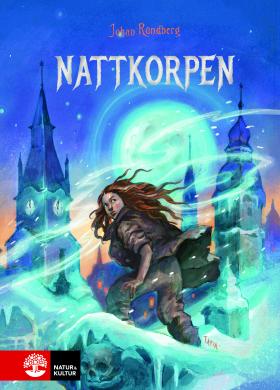 REVIEW
Nattkorpen
(The Night Raven)
by Johan Rundberg
reviewed by Emma Naismith
A severe winter has closed Stockholm off from the rest of the world. It is impossible to get food and fuel into the city. The orphanage where eleven-year-old Mika has grown up is running out of both. One night Mika, who takes care of the younger children, answers a knock at the door, and a terrified boy hands over a newborn.
Several years earlier, the Night Raven committed a series of terrible murders, leaving the city shaken. The police captured and executed the killer. Overhearing details of a recent murder that resembles the Night Raven's killings and seeing the terror in the boy's eyes, Mika begins to suspect that something more is going on this winter in Stockholm.
She has survived so far because of her attention to detail – something that doesn't escape the police constable investigating the murder, Valdemar Hoff, who enlists her help. The book follows their friendship and their investigation to uncover a secret that threatens the city and puts them both in danger. At the same time, Mika wrestles with her own identity: who is she, where does she come from, and how can she help the abandoned newborn avoid a childhood in the orphanage?
Nattkorpen builds tension slowly but excruciatingly through the parallel stories of Mika unravelling her past and the mystery she and Valdemar Hoff are investigating, making the book a real page turner. The backdrop of a frozen, impassable Stockholm in the 1880s, with a host of characters from around the city, helps build a heightened sense of fear. The descriptions in the book—from the people to the rats to the smells—are both lively and gruesome, which should delight young readers. In building a captivating world, the book strikes a balance between fear and friendship, depicting Mika as a girl with a sense of humour as well as courage and determination.
This book, aimed at nine- to twelve-year-olds, provides a perfect window into life and hardship in the 1800s for that age group without losing the excitement of a murder mystery. And the good news for those who get hooked is that Nattkorpen is the first book in a trilogy. The other two books in the Månvind & Hoff (Moonwind and Hoff) trilogy are Tjuvdrottning (The Queen of Thieves) and Dodsängeln (The Angel of Death).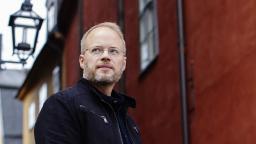 Natur & Kultur, 2021
183 pages
Winner, Augustpriset 2021, in the category for literature for children and young adults.
Foreign rights: Carin Bacho Carniani, Koja Agency
Johan Rundberg lives in Stockholm and has written over 20 books in various genres.