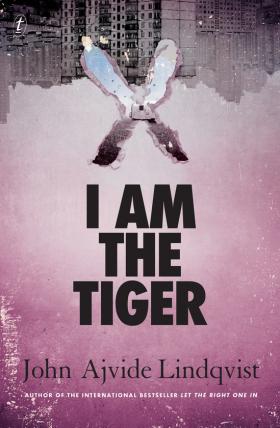 2021
I Am the Tiger
by John Ajvide Lindqvist, translated by Marlaine Delargy
Quercus, October 2021 
Text (AU), June 2021 
Petty crime meets the superterrestrial in a supernatural crime novel where forces beyond human control are leaking into the suburbs and changing Stockholm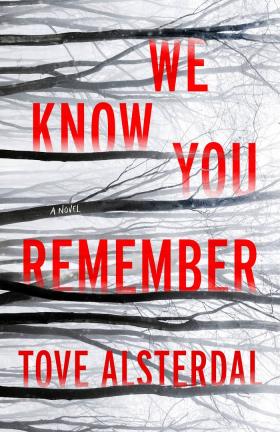 2021
We Know You Remember
by Tove Alsterdal, translated by Alice Menzies
HarperCollins, September 2021
A missing girl, a hidden body, a decades-long cover-up, and old sins cast in new light – the classic procedural meets Scandinavian atmosphere in this rich, character-driven mystery, awarded Best Swedish Crime Novel of the Year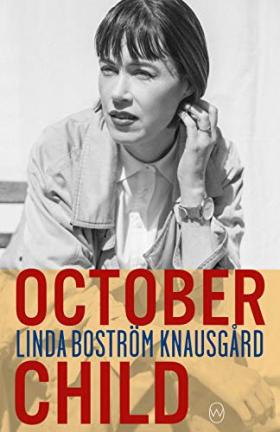 2021
October Child
by Linda Boström Knausgård, translated by Saskia Vogel
World Editions, April 2021
A writer and mother interned in a psychiatric ward fights against the darkness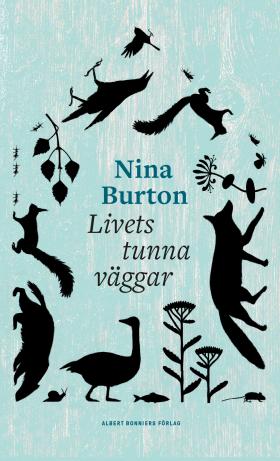 2021
Notes from a Summer Cottage
by Nina Burton, translated by Rachel Willson-Broyles
Mudlark, July 2021
Poet and essayist Nina Burton writes thoughtfully and beautifully about renovating her late mother's cottage in the Swedish countryside, and all the species she encounters during her stay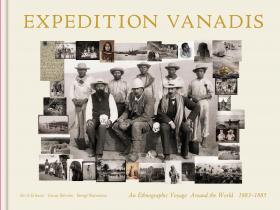 2021
The Vanadis Expedition: An Ethnographic Voyage Around the World
by Bo G. Erikson, translated by William Sleath
Bokförlaget Stolpe, March 2021
Tells the tale of the circumnavigation involving archaeologist-explorer Hjalmar Stolpe and photographer Oscar Ekholm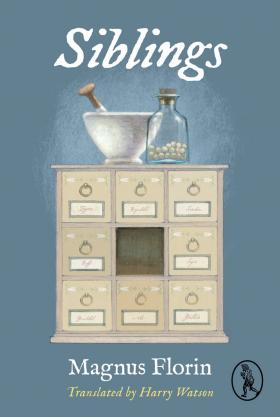 2021
Siblings
by Magnus Florin, translated by Harry D. Watson
Vagabond Voices, March 2021
He is the eldest of ten siblings and takes it upon himself to run their lives, but like Linnæus in the same author's The Garden he finds that people will insist on going their own way.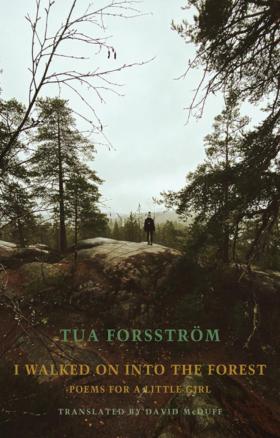 2021
I Walked on into the Forest: Poems for a Little Girl
by Tua Forsström, translated by David McDuff
Bloodaxe Books, November 2021
I walked on into the forest is Tua Forsström's twelfth book of poetry. In some sense a continuation of the previous collection, her new book focuses more acutely on the themes of death and grief, and in particular the devastating loss of her beloved granddaughter.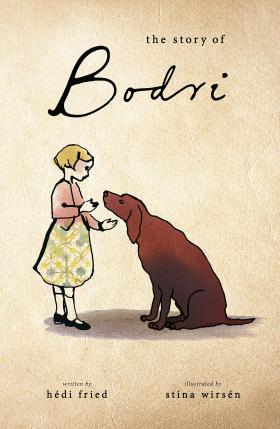 2021
The Story of Bodri
by Hédi Fried & Stina Wirsén, translated by Linda Schenck
Eerdmans Books for Young Readers (US), April 2021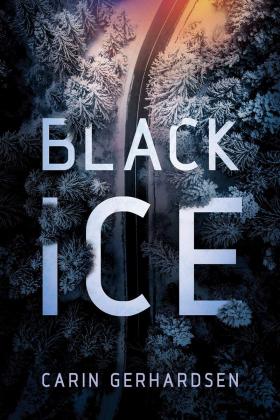 2021
Black Ice
by Carin Gerhardsen, translated by Ian Giles
Mysterious Press (US), June 2021
An unpredictable psychological thriller, where nothing is what it seems. Guilt, hate and destruction is the fuel that keeps pushing this story forward and in the distance looms the sweet taste of revenge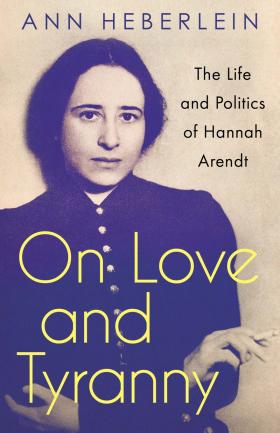 2021
On Love and Tyranny: The Life and Politics of Hannah Arendt
by Ann Heberlein, translated by Alice Menzies
Pushkin Press, May 2021
House of Anansi Press (CA), May 2021
An immersive new biography that shows how Arendt's groundbreaking work was intimately formed by turbulence in both the wider world and her own personal experience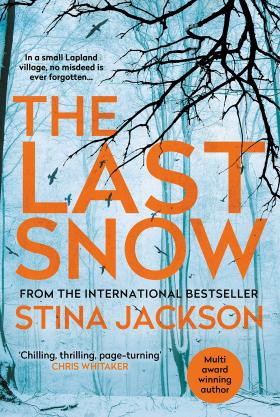 2021
The Last Snow
by Stina Jackson, translated by Susan Beard
Corvus, February 2021
In the village of Ödesmark in northernmost Sweden, everyone knows everyone else, and no-one ever forgets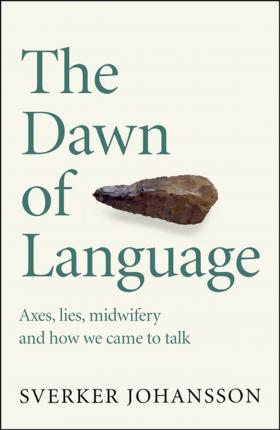 2021
The Dawn of Language
by Sverker Johansson, translated by Frank Perry
MacLehose Press, September 2021
A dizzyingly erudite and tightly woven exposition of the origins of language, taking the reader on a journey through time to figure out one of history's greatest mysteries:
where, when and why man began to speak.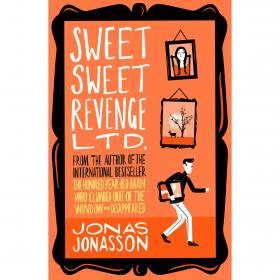 2021
Sweet Sweet Revenge Ltd.
by Jonas Jonasson, translated by Rachel Willson-Broyles
HarperCollins, April 2021
Two young Stockholmers, one Maasai medicine man, and a former ad-man join forces to exact revenge on a cruel art gallery owner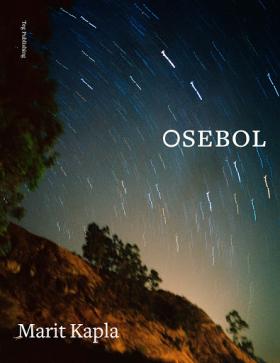 2021
Osebol
by Marit Kapla, translated by Peter Graves
Penguin Books, November 2021
An August Prize-winning collection of voices from the inhabitants of a small Swedish town, where – in the last half-century – the automation of the lumber industry and steady drip of relocations to the cities have seen the adult population dwindle to only 40-odd residents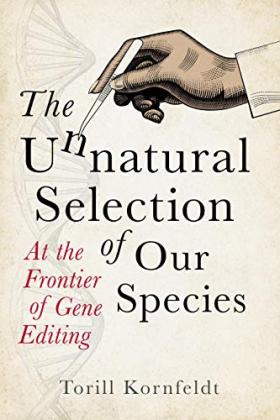 2021
The Unnatural Selection of Our Species
by Torill Kornfeldt, translated by Fiona Graham
Hero Press, October 2021
A book filled with curiosity, combined with a sober eye on the risks and dilemmas of gene editing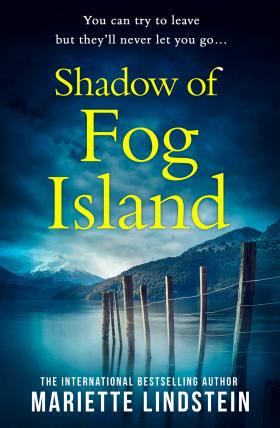 2021
Shadow of Fog Island
by Mariette Lindstein, translated by Rachel Willson-Broyles
HQ, January 2021
Sofia has escaped Franz Oswald's cult, but when she decides to speak out about her experience she finds herself living a nightmare once more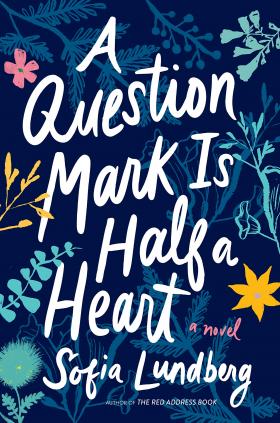 2021
A Question Mark Is Half a Heart
by Sofia Lundberg, translated by Nichola Smalley
The Borough Press, January 2021
Houghton Mifflin Harcourt, March 2021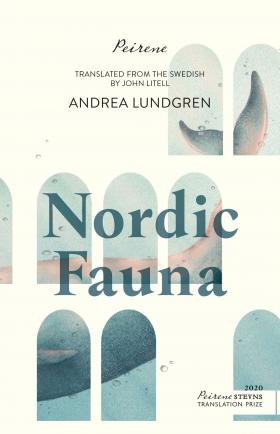 2021
Nordic Fauna
by Andrea Lundgren, translated by John Litell
Peirene Press, February 2021
Foxes, whales, and angels roam this acclaimed short story collection, where the town meets the wilderness, and where people long for transformation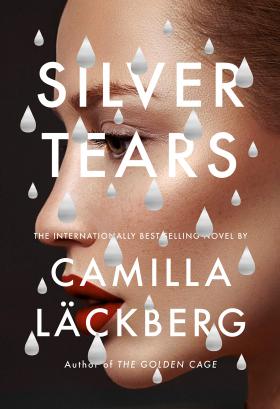 2021
Silver Tears
by Camilla Läckberg, translated by Ian Giles
HarperCollins UK, July 2021
Knopf (US), July 2021
In this bold, mesmerizing story of seduction, deceit, and female power, Faye Adelheim has to fight to keep everything she has struggled to assemble for herself over the years in this sequel to The Gilded Gage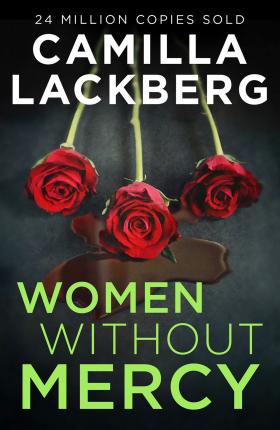 2021
Women Without Mercy
by Camilla Läckberg, translated by Ian Giles
HarperCollins, May 2021
Three destructive marriages, maybe the only way out is to commit three perfect murders…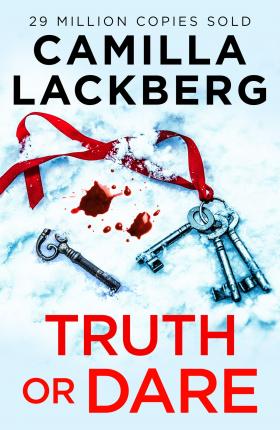 2021
Truth or Dare
by Camilla Läckberg, translated by Ian Giles
HarperCollins, September 2021
Four friends. Four terrifying secrets. A night that will end in murder.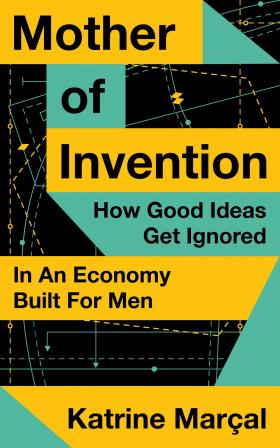 2021
Mother of Invention: How Good Ideas Get Ignored in an Economy Built for Men
by Katrine Marçal, translated by Alex Fleming
William Collins, June 2021
Bestselling author Katrine Marçal reveals the shocking ways our deeply ingrained ideas about gender continue to hold us back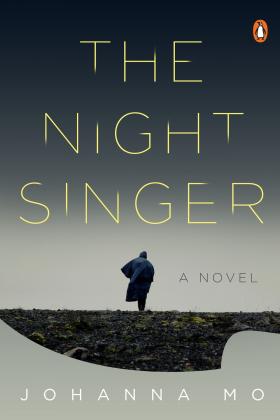 2021
The Night Singer
by Johanna Mo, translated by Alice Menzies
Penguin, August 2021
The scars from a family tragedy draw an estranged police detective back to her childhood home as a teenage boy's death quickly causes the past to collide with the present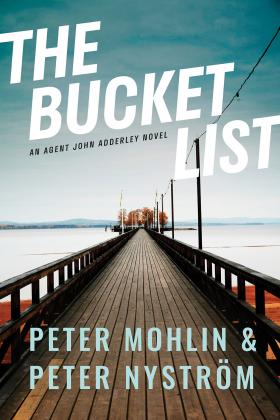 2021
The Bucket List
by Peter Mohlin & Peter Nyström, translated by Ian Giles
The Overlook Press, July 2021
After an undercover operation in Philadelphia, Swedish-American FBI agent John Adderley enters witness protection in Karlstad, where he joins the police cold case team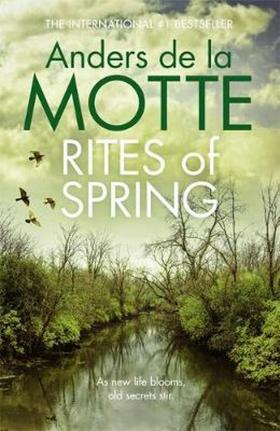 2021
The Rites of Spring
by Anders De La Motte, translated by Marlaine Delargy
Zaffre, April 2021
First in a series of four crime novels set in southern Sweden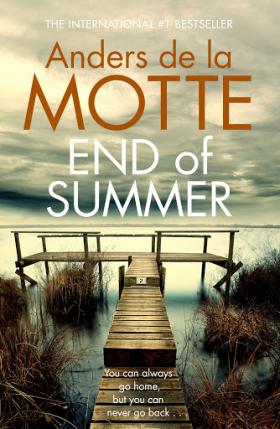 2021
End of Summer
by Anders De La Motte, translated by Neil Smith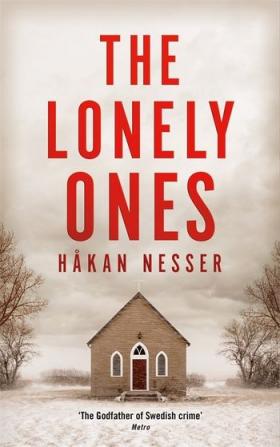 2021
The Lonely Ones
by Håkan Nesser, translated by Sarah Death
PanMacmillan, October 2021
A fourth case for complex but ethically grounded Swedish cop DI Barbarotti, investigating an old and a new tragedy among the former golden youth of venerable Uppsala university; group dynamics create aching loneliness when terrible secrets must be kept hidden.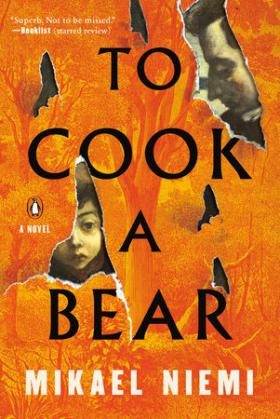 2021
To Cook a Bear
by Mikael Niemi, translated by Deborah Bragan-Turner
MacLehose Press, September 2020
Penguin Random House (US), January 2021
A smorgasbord of philosophy, natural science, history – and a murder mystery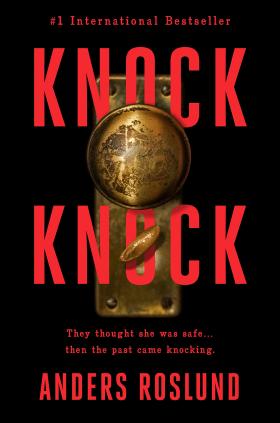 2021
Knock Knock
by Anders Roslund, translated by Elizabeth Clark Wessel
Harvill Secker, June 2021
Putnam (US), January 2021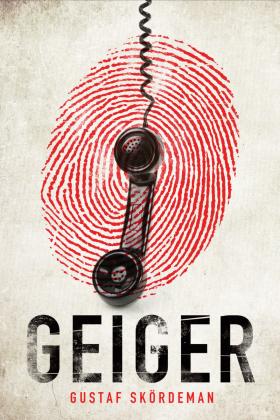 2021
Geiger
by Gustaf Skördeman, translated by Ian Giles
Zaffre, April 2021
The landline rings as Agneta is waving off her grandchildren and just one word comes out of the receiver: 'Geiger'. For decades, Agneta has always known that this moment would come, but she is shaken. She knows what it means. Retrieving her weapon from its hiding place, she attaches the silencer and creeps up behind her husband before pressing the barrel to his temple. Sara Nowak investigates.
2021
The Lost Village
by Camilla Sten, translated by Alex Fleming
Minotaur Books, March 2021
The Blair Witch Project meets Midsommar in this brilliantly disturbing thriller from Camilla Sten, an electrifying new voice in suspense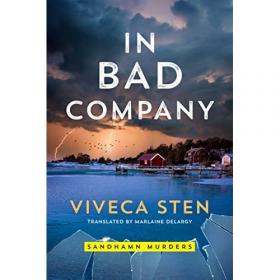 2021
In Bad Company
by Viveca Sten, translated by Marlaine Delargy
AmazonCrossing, January 2021
A terrified young mother, a brilliant prosecutor. Both have an instinct to protect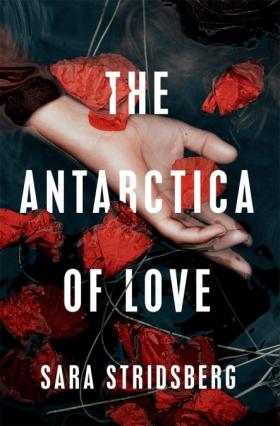 2021
The Antarctica of Love
by Sara Stridsberg, translated by Deborah Bragan-Turner
MacLehose Press, September 2021
Farrar, Straus & Giroux (US), October 2021
An unfliching testament of a woman on the margins, a tale of family lost and found and a story of murder told from beyond the grave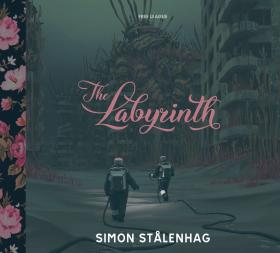 2021
The Labyrinth
by Simon Stålenhag, translated by Ebba Segerberg
Simon and Schuster, 2021
Skybound (US), 2021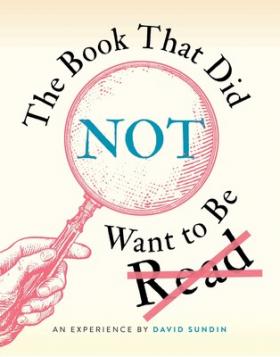 2021
The Book That Did Not Want to be Read
by David Sundin, illustrated by Alexis Holmqvist, translated by B.J. Epstein Woodstein
Penguin, June 2021
A book does everything in its power not to be read.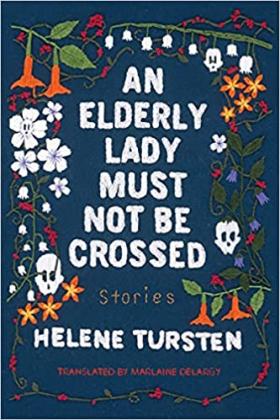 2021
An Elderly Lady Must Not Be Crossed
by Helene Tursten, translated by Marlaine Delargy
Soho Press, October 2021
Another irreverent short story collection as Maud looks back on her long life and tackles one or two injustices along the way in her inimitable fashion.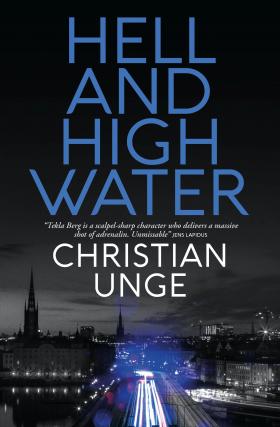 2021
Hell and High Water
by Christian Unge, translated by George Goulding
MacLehose Press, August 2021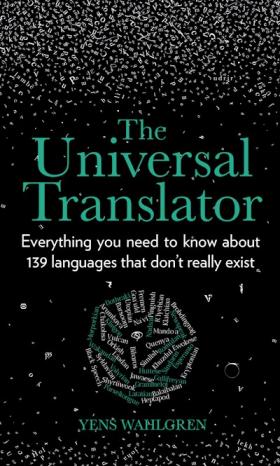 2021
The Universal Translator
by Yens Wahlgren, translated by Annie Prime
The History Press, February 2021
Everything you need to know about 139 languages that don't really exist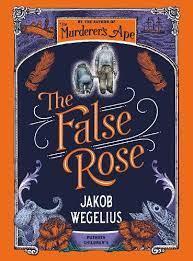 2021
The False Rose
by Jakob Wegelius, translated by Peter Graves
Pushkin Children's Books, October 2021
Sally Jones the seafaring gorilla is back – solving a mystery in Glasgow this time!