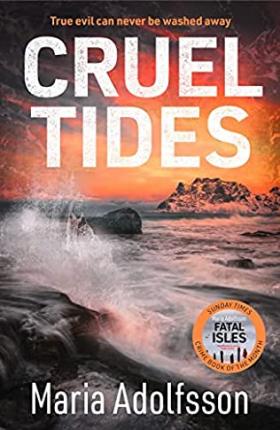 2022
Cruel Tides
by Maria Adolfsson, translated by Agnes Broomé
Bonnier Books, 2022
A secluded island. A missing woman. An impossible choice. Detective Inspector Karen Eiken Hornby is not the only person to have returned to her native island nation, Doggerland, after years abroad.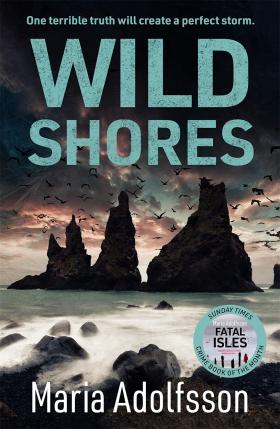 2022
Wild Shores
by Maria Adolfsson, translated by Agnes Broomé
Bonnier Books, February 2022
It's Christmas time, and Karen is still off work following the injuries she sustained in Doggerland: Deception. Now, a man is found dead in a disused quarry, and it looks to be no accident.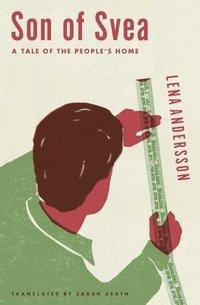 2022
Son of Svea: A Tale of the People's Home
by Lena Andersson, translated by Sarah Death
Other Press, February 2022
This wry sideways look at modern Swedish social history is a novel of big ideas, claustrophobic families and generational divides. A tale of lovingly-crafted wood, excessive baking and dutiful competitive sport, and of a man whose overriding urge was not to get above his station.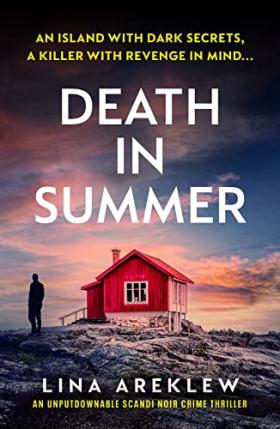 2022
Death in Summer
by Lina Areklew, translated by Tara F. Chace
Canelo , May 2022
A poignant crime novel about loneliness and sorrow which takes off with the tragic sinking of M/S Estonia in 1994. Many years later, Fredrik Fröding struggles with anxiety, convinced that his brother somehow survived the sinking and ends up in the middle of a murder investigation led by a lover from his past. She is the investigator, he is her suspect.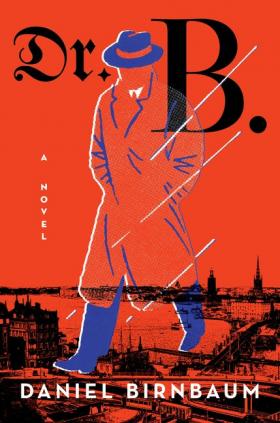 2022
Dr. B.
by Daniel Birnbaum, translated by Deborah Bragan-Turner
Fourth Estate, May 2022
HarperCollins (US), May 2022
The former director of the Museum of Modern Art in Stockholm makes his literary debut with this dramatic and riveting novel of book publishing, émigrés, spies and diplomats in World War II Sweden, based on his grandfather's life.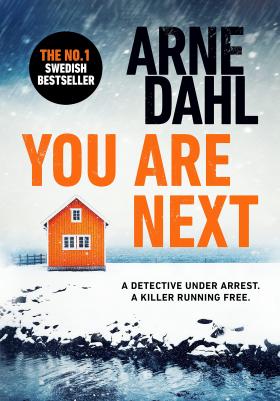 2022
You Are Next
by Arne Dahl, translated by Ian Giles
Harvill Secker, November 2022
Detective Inspector Sam Berger returns with his life turned upside down: he's under suspicion of murder and his partner, Molly Blom, is in a coma.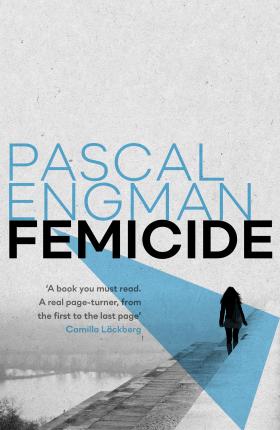 2022
Femicide
by Pascal Engman, translated by Michael Gallagher
Legend Press, September 2022
With lean prose and breathless pacing, Femicide leaps into action from the first page. In Detective Inspector Vanessa Frank and her informant Nicholas Parades, Engman has created a pair to rival Michael Connelly's Ballard & Bosch.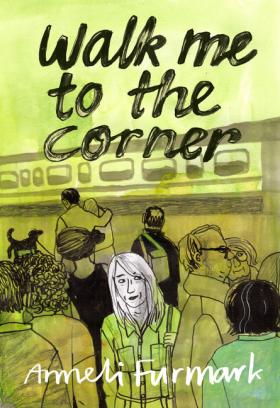 2022
Walk Me to the Corner
by Anneli Furmark, translated by Hanna Strömberg
Drawn and Quarterly, March 2022
Stability withers where passion blossoms in this cool-toned meditation on mid-life relationships. In lush watercolour washes and pencil crayons, Anneli Furmark's Walk Me to the Corner is a gorgeous portrait of desire and heartbreak, and the painful gamble the heart sometimes choses in spite of the mind.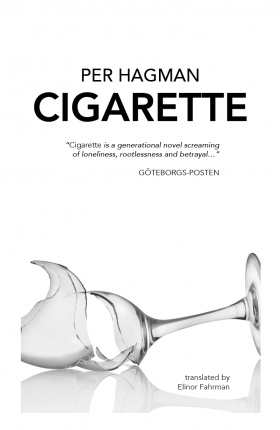 2022
Cigarette
by Per Hagman, translated by Elinor Fahrman
Nordisk Books, April 2022
This groundbreaking generation novel and cult classic takes place in the early summer of 1989 and is written with a smart sense of humour, mixed with that Hagmanesque bittersweet and sentimental summertime sadness.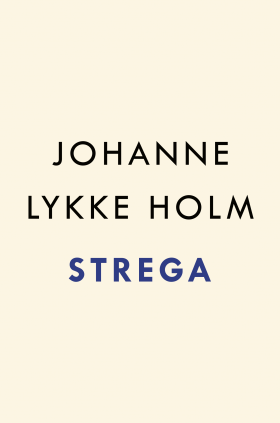 2022
Strega
by Johanne Lykke Holm, translated by Saskia Vogel
Lolli Editions, October 2022
Riverhead (US), November 2022
The Shining meets Virgin Suicides in this enchanting and atmospheric razor blade of a novel.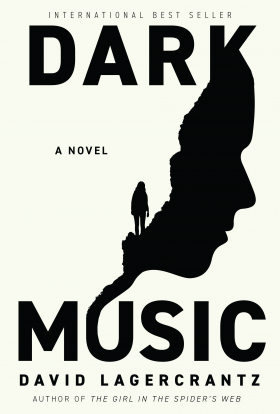 2022
Dark Music
by David Lagercrantz, translated by Ian Giles
MacLehose Press, August 2022
The first instalment in a new series inspired by Sherlock Holmes: a murder investigation brings together two unlikely allies in a race to uncover a shadowy international conspiracy.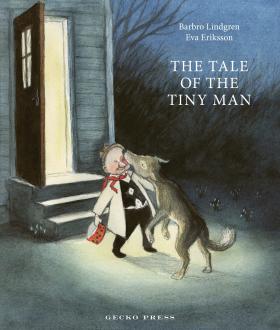 2022
The Tale of the Tiny Man
by Barbro Lindgren & Eva Eriksson, translated by Julia Marshall
Gecko Press, February 2022
A touching picture book that explores learning how to make and share friends, feelings of being left out and discovering group dynamics – a much-loved classic children's story in Sweden.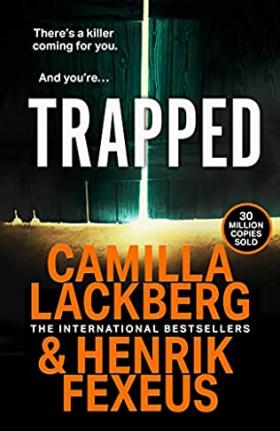 2022
Trapped
by Camilla Läckberg & Henrik Fexeus, translated by Ian Giles
HarperCollins, May 2022
Detective Mina Dabiri teams up with celebrity mentalist Vincent Walder to stop a serial killer who will stop at nothing to get the duo's attention.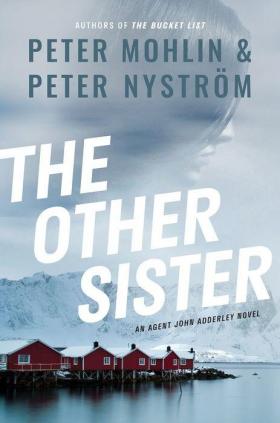 2022
The Other Sister
by Peter Mohlin & Peter Nyström, translated by Ian Giles
The Overlook Press, November 2022
FBI Agent John Adderley is assigned a new case in his new life as a Karlstad policeman, all while the shadows of his former life loom large. It isn't long before the two begin to merge.
2022
Tim: The Official Biography of Avicii
by Måns Mosesson, translated by Brad Harmon
Sphere, November 2021
Mobius (North America), January 2022
The intimate biography of the iconic DJ who was lost too soon.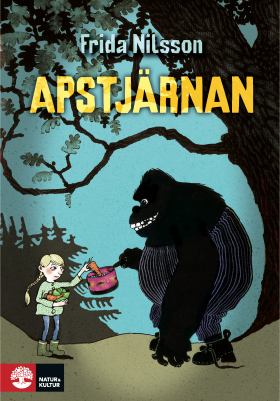 2022
The Ape Star
by Frida Nilsson, translated by Julia Marshall
Gecko Press, August 2022
This award-winning, funny and memorable book is about Jonna who gets adopted by a gorilla – about unconventional friendship and unexpected families, and that there's nothing wrong with being different.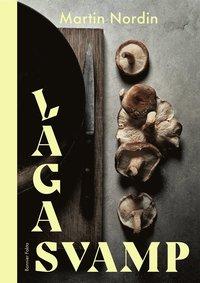 2022
Mushrooms
by Martin Nordin, translated by Ian Giles
Hardie Grant, August 2022
Following successful forays into the world of veggie burgers and cooking with fire, Nordin explores the culinary delights of mushrooms.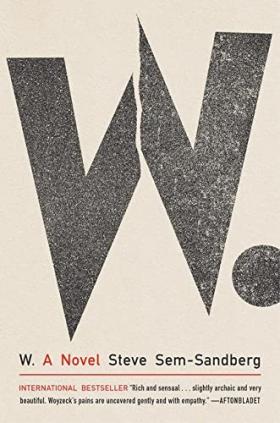 2022
W.
by Steve Sem-Sandberg, translated by Saskia Vogel
The Overlook Press, June 2022
Inspired by Georg Büchner's play about the loyal foot soldier Woyzeck, Sem-Sandberg has written a ruthless study of the vulnerable human being, of the abyss that, according to Büchner, constitutes every person.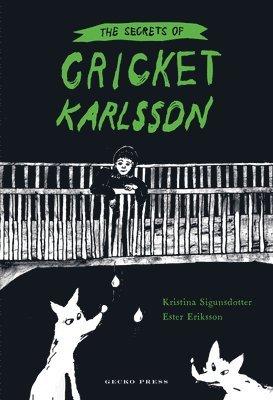 2022
The Secrets of Cricket Karlsson
by Kristina Sigunsdotter & Ester Eriksson, translated by Julia Marshall
Gecko Press, May 2022
A bright, contemporary and fearless novel about an ordinary extraordinary eleven-year-old trying to win back her best friend and get her mother to stop sighing, winner of the August Prize for best children's book 2020.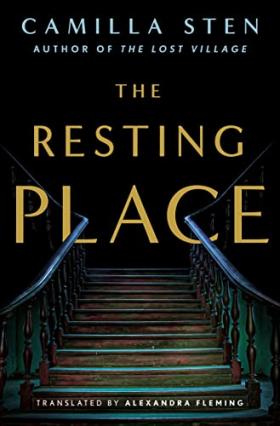 2022
The Resting Place
by Camilla Sten, translated by Alexandra Fleming
Minotaur Books, March 2022
A secluded manor and chilling family history set the scene for this engrossing, character-rich suspense novel from international sensation Camilla Sten.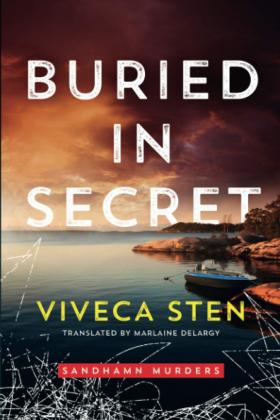 2022
Buried in Secret
by Viveca Sten, translated by Marlaine Delargy
Amazon Crossing, January 2022
The friendship between Detective Inspector Thomas Andreasson and lawyer Nora Linde is put to its test when hidden secrets and infected family affairs are brought to light in this page-turning crime novel.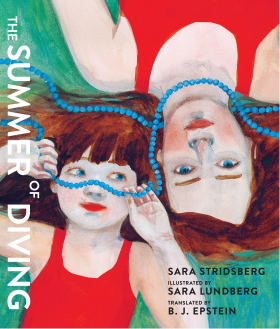 2022
The Summer of Diving
by Sara Stridsberg & Sara Lundberg, translated by B.J. Epstein
Seven Stories Press, June 2022
A beautiful story of a child coping with her father's absence. A book that tackles a difficult subject with great tenderness, validating a child's experience of a parent suffering from depression.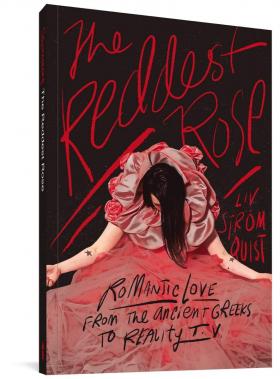 2022
The Reddest Rose
by Liv Strömquist, translated by Melissa Bowers
Fantagraphics Books, September 2022
The internationally acclaimed activist follows up her satirical work of graphic medicine with this collection of humorous comics essays about how historical and societal shifts have altered — and perhaps destroyed — 'romantic love'.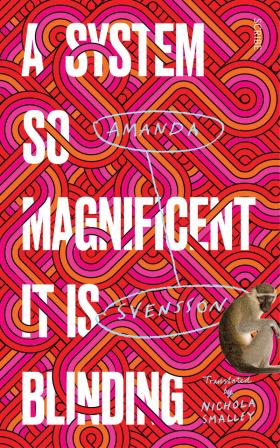 2022
A System So Magnificent It Is Blinding
by Amanda Svensson, translated by Nichola Smalley
Scribe, July 2022
Are we free to create our own destinies or are we just part of a system beyond our control? A joyful family saga about free will, forgiveness, and how we are all interconnected.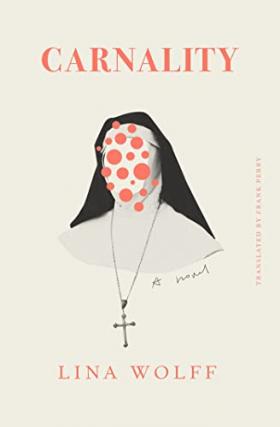 2022
Carnality: A Novel
by Lina Wolff, translated by Frank Perry
Other Press, July 2022
In this latest novel from the award-winning author of The Polyglot Lovers, a writer searching for inspiration in Spain goes on a darkly comic, delightfully absurd journey through an underground society.