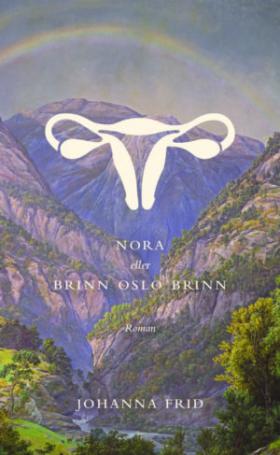 REVIEW
Nora, eller brinn Oslo brinn
(Nora, or Burn Oslo, Burn)
by Johanna Frid
reviewed by Annie Prime
This autofictional novel by a young debut author from Stockholm is about a love triangle between three people and three Scandinavian capitals: Johanna from Stockholm, Emil from Copenhagen, and Nora from Oslo.
Johanna is a writer in her twenties. Her boyfriend Emil moves to Stockholm to be with her. Emil appears to be a loyal, loving boyfriend in every way except one: he wants to meet up with his ex-girlfriend Nora. He is honest about the meet-up and assures Johanna that it is purely platonic and will be a one-off. But this is not enough for her.
Hurled into a frenzy of jealousy, Johanna begins to stalk Nora online. She discovers that she is beautiful, golden-haired, younger than her, and seemingly universally adored. Her online presence displays her perfect existence as everything that Johanna is not. Further stalking escapades lead Johanna to Nora's mother's Instagram account as well, and the public adoration and praise that Nora receives from her mother is a double blow. Johanna has no external validation, no shining public image, in fact she has no unified self-image at all. She falls into Nora just as she fell into Emil, letting their languages creep into her thoughts and narration. She is detached from her own identity, and looks upon Emil's sense of family, homeland and wholeness with envy and awe.
While jealousy ravages her mind, endometriosis rages through her reproductive organs, causing her crippling pain with every period. Painkillers don't help, and she feels isolated and ashamed of her 'woman's problem' until it is eventually dealt with through a painful operation which she is told will affect her fertility.
Johanna's physical and emotional pain also represents deeper issues of inadequacy as a woman, a girlfriend, and a person. She sees Nora as 'a gift to the world, not a burden, and therefore entitled to everything.' Though we learn little of Johanna's family life, we know that she does not come from a loving home with parents who cherished her, and this lack manifests as bitterness and low self-esteem. She feels unlovable, and therefore forever in the shadow of the seemingly perfect Nora.
Of course the fragile image of perfection as seen on Instagram comes into question towards the end, and Johanna does see the futility of it all when, in a spectacularly anti-climactic climax, Nora's Instagram-obsessed mother 'likes' one of her posts, thereby giving her an absurd nugget of the maternal and public validity she so craves.
This book reads more like a rant in a teenager's journal, albeit a well-written one, than a novel. The prose is personable and grimly humorous, making the book enjoyable, engaging and easy to read, with plenty of tasty trilingual titbits for the Nordic-language nerd (guilty as charged). However, there is something lacking. The author-narrator's flaws and suffering are relatable to a point, but the jealousy that runs so thick throughout this book seems to extend to her own words and experiences as well. She shares them for her own purposes, but never truly lets the reader in. The other characters, even the boyfriend Johanna supposedly loves so much, are underdeveloped. There is no satisfaction for the reader, no real plot, and only a very dubious lesson learned in the end, if any.
The more universal theme of the book is the loneliness of women's pain, belittled by society, men, or even doctors, and though unity among women's voices may be the answer, too many women find themselves pitted against each other instead. Female bodies carry lonely burdens, and women are isolated from each other, and from their own suffering. They are told to 'just calm down' or 'just take a paracetamol' when really the unexpressed pain goes so much deeper.  'Pleasure can be shared, on the internet or around the dinner table… I suppose that most things can be shared. Except pain.'
Though this novel certainly manages to relay pain, in this reviewer's opinion the protagonist's isolation is too complete to really let the reader share in it.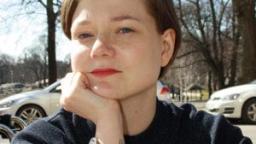 Ellerströms Förlag
188 pages
Foreign rights: Grand Agency
Johanna Frid was awarded Dagens Nyheter's Culture Prize in 2019.