LATEST FEATURE
One day, some life
A day in the life of subtitler Alexander Keiller
What's involved in subtitling? What gets subtitled, and how has the emergence of streaming services affected demand? In this look at day-to-day life in the world of subtitling, Alexander Keiller tackles these questions and gives a glimpse into the changing shape of the industry.
Just need to save my subtitles as a .pac file and then deliver the file by email… Phew, made my deadline!
Of course, it wasn't always this way. When I stumbled into this industry in London in the early 90s, we used clunky beige computers with real 8-inch floppy disks and VHS tapes. Subtitles were delivered by motorcycle couriers to playout centres near Heathrow airport. Even then, the fact that there existed dedicated subtitling software was extraordinarily advanced compared to methods used even up to the 90s for some television programming – subtitles were typed out on white paper, photographed, and then cued out live on television. Very laborious and not particularly satisfying for the viewer.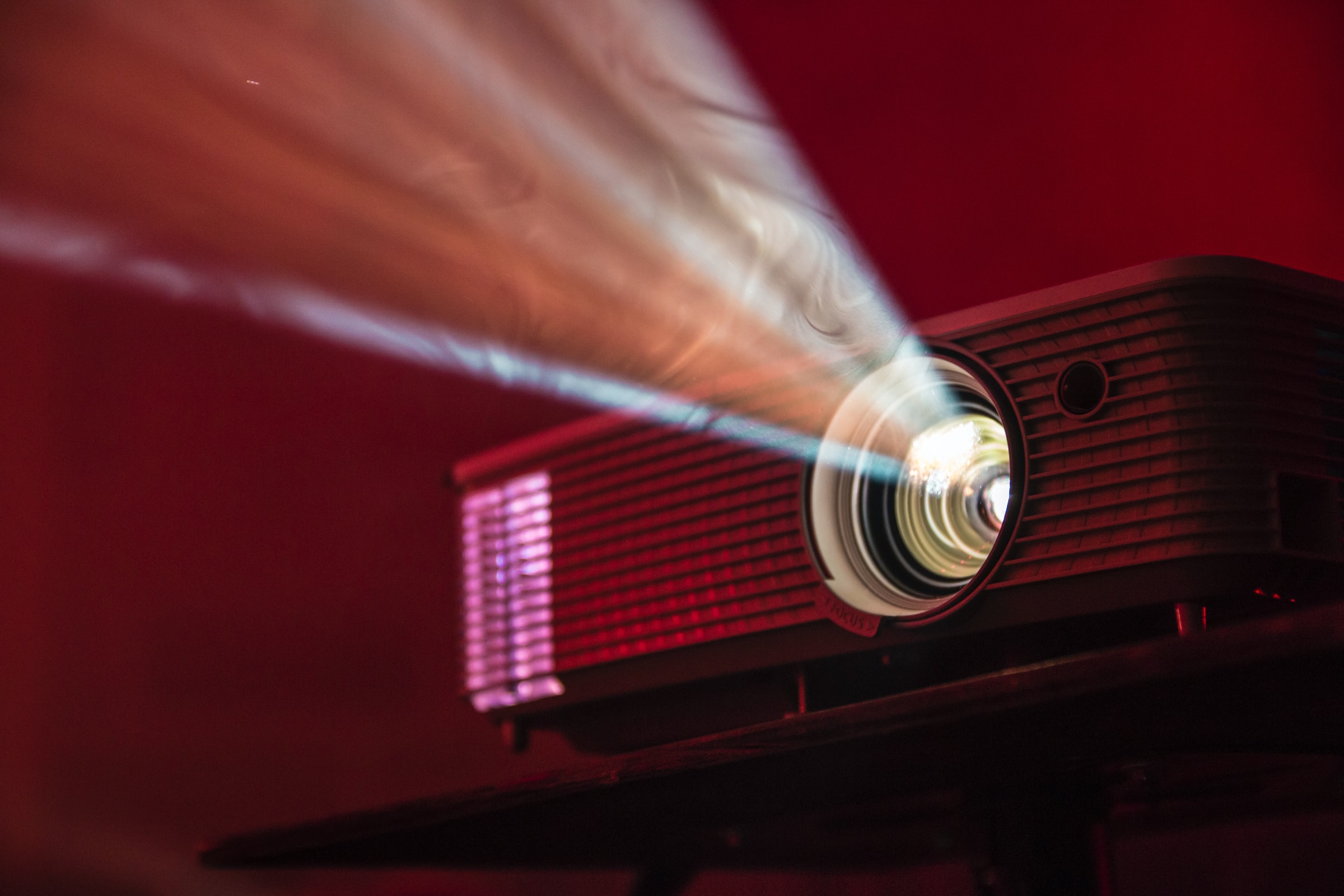 The first film that was subtitled into another language and not with the intertitles of the silent era was Al Jolson's The Jazz Singer, which was shown in French in 1929 – two years after it was first released. Perhaps it was due to the unique nature of The Jazz Singer, which was a silent film apart from the musical sequences, but it is surprising that the French opted for this route; France, Germany, Italy, and Spain had made the decision to dub talkies because they had a bigger theatrical network and could afford the expense of dubbing. Perhaps it was to allow French audiences the pleasure of listening to and understanding the first synchronised words on film, 'Wait a minute, wait a minute, you ain't heard nothin' yet.' In any event, The Jazz Singer heralded the talkies and led to the development of two post-production industries – subtitling and dubbing.
So, what's all this got to do with me sitting in a room in Paris translating films from Swedish to English? Well, with the increased content and number of streaming platforms, demand for subtitles has never been as high and turnaround times have shrunk as a result. In the 90s and 2000s, I would often work with production companies before the film was made, translating the script into English so that they could find international financing partners. Then, when the film had been shot, I would get an initial rough cut to subtitle for the same financiers and finally the finished film to subtitle for the festival circuit. I would generally be given around ten to fourteen days to subtitle the film, discuss the translation with the director or the producer, and finish everything up – and I'd get the chance to come back to the translation and make revisions for the final cut. Quite comfortable, really. I haven't had easy deadlines like that for some years now.
We now consume more media than at any time in history. We have a plethora of digital streaming channels to choose from: Netflix, HBO Max, Disney Plus, Apple TV+, Amazon Prime Video, Hulu, Paramount Plus, Discovery+, etc. Not to mention national TV and streaming on offer wherever you happen to be. All this content needs to be localised and/or made accessible for audiences. And the content industry is set to grow by 25% in three years.
Last year I received a call from a Danish company that had a catalogue of 120 Swedish feature films, from the 30s to the 80s, to subtitle into English for Netflix. They had one and a half months to do it. In the end, because there are so few subtitlers from Swedish to English, the deadline was extended to three months. I'm sure they had to use some Swedish subtitlers to complete the job, with native English proofreaders ensuring the language was okay. I translated 14 films in three months for them, on top of other work from regular clients. It was an exhausting marathon and I'm sure some of the translation decisions I took under pressure would have warranted more reflection, but it was a pleasure to work on films such as Falsk som vatten (False as Water), Misshandlingen (The Assault), Det kom en gäst (A Guest is Coming) or Kära släkten (Dear Relatives), to name a few. It was just too good of an opportunity to pass up.
Nowadays, the type of content Swedish to English subtitlers receive is no longer limited to just feature films or documentaries. Film has become an essential tool for corporate marketing and communication, so there's a lot more corporate work than ever before. Game shows and television entertainment are subtitled for TV markets or as entries to international awards shows. Online learning platforms have also entered the fray. But the big change is also the number of series that we're asked to do. With Netflix and other platforms putting more money into local productions than ever before in their efforts to woo local customers, we're seeing more and more requests for series.
There are a few challenges with this. We receive scripts which are pre-production scripts where most of the dialogue has been changed during production and the order of scenes swapped around. The sound quality is not optimal as it's not the final sound mix and often actors don't enunciate clearly, so it's sometimes difficult to make out dialogue. We receive up to four WIPs or works-in-progress  per episode as a digital file, often with just a few days to do each version. The initial translation has to be done quickly, the subtitles are then sent to the production company who suggest changes (if any), then we receive new WIPs as and when the editors have finished. The WIP is a rough cut of the episode that is often shown to directors, financiers or producers and may change substantially between the first and final versions – it is mostly a visual edit with occasional new overdubs, or voice-over rewrites for each new version.  Often, we don't have great visibility of when we might receive a new WIP and accept other jobs in the interim, then panic when one drops unexpectedly on top of other deadlines. What's the issue, you might ask? Surely it's just looking through the new version? Well, the editor may have tightened up scenes or moved scenes around meaning that you have to re-time all the subtitles and not simply do a general offset. There are very poor cut and paste options available in subtitling software for reordering subtitles if scenes have been moved around, so it's quite fiddly and time-consuming work. Finally, series are often done by two or three translators doing one or more episodes each. It can sometimes be tricky ensuring that the language and terminology remain consistent throughout the series when deadlines are so pressing.
Another, more insidious, difficulty is that most Swedes think that they understand English very well, which can lead to some unnecessary debates around the use of words that they aren't familiar with. I've been asked to choose simpler words so that audiences with a lesser grasp of English can understand, or to use a turn of phrase that is more American and familiar to audiences more exposed to American content. You put your diplomat's hat on and you try to stand your ground.
So, what does a typical day of subtitling look like? Firstly, I have to say that I've been struggling to find a balance between being stuck in front of a screen and living a healthier life – something I suspect I'm not alone in. When things come down to the wire, it's not unknown for me to be in front of a screen for over ten hours at a stretch (with the occasional herbal tea break). Of course, this is not a sustainable way to conduct your life, so I'm learning to make changes. Saying no is one of them.
Last week, I delivered the subtitles to the fifth episode of a new series for Netflix, a dramatized account of the creation of Spotify told from the viewpoint of various key players – a sort of cross between The Social Network and Rashomon. I did a 'motkoll', that is, I checked the subtitles of a colleague's episode of The Sandhamn Murders. I subtitled an in-house film for Deloitte. I re-cued and checked subtitles against the second WIP of the same episode of the Spotify series, and I started work on a new series about Oski Rosenberg, a young Swedish skateboarder. So, a pretty varied week, but that's not so uncommon. I expect next week will also be fairly similar in its breadth of content.
As a freelancer, giving yourself time off or trying to work 'normal' hours in the week or not work on the weekends is a real challenge. We're all faced with this. Of course, many office-bound employees envy the freedom of deciding when or where you want to work. It really is a luxury that technology has gifted us, being able to work from anywhere with an internet connection. When the second lockdown was announced in Paris, my wife and I escaped to Sweden to stay in my father's house by the sea. He wasn't there over the winter, and we didn't want to spend another lockdown in a flat (we'd sorely missed getting out in nature during the first lockdown). We ended up staying in Sweden for almost six months.
In the early 90s when I first started encountered the world of subtitling, I'd never have imagined I'd be able to one day download digital media from any location in the world, and that I'd be able to subtitle on a laptop. Those clunky beige desktops with their 8-inch floppy disks and VHS tapes are now very happily a distant memory.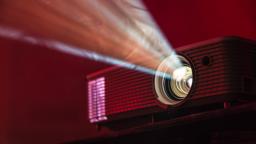 Alexander Keiller is a Paris-based subtitler and translator.