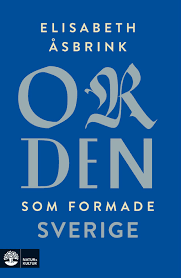 REVIEW
Orden som formade Sverige
(The Words that Formed Sweden)
by Elisabeth Åsbrink
reviewed by Irene Scobbie
At the Almedal gathering in 2016, when Swedish politicians aired their programmes, Elisabeth Åsbrink noticed how often Swedish values were mentioned without definition. National values always have a geographical and historical context: there is no immutable core of 'Swedishness', but a series of changing conceptions and expressions reacting to outside factors. This study examines how these key expressions have influenced Sweden's development. Åsbrink's previous much-lauded 1947 concentrated on one particular year. Here, in 60 loosely chronological chapters, she covers 2000 years of Swedish history, presents what she dubs 'pixels of Swedish self-image' and suggests readers should follow the maxim 'Know thyself'. She identifies as Swedish, but as a child of immigrant parents she is well-placed to view her country objectively.
After Gustav Adolf 's wars, the 'Great Power' self-image re-emerged in the​ 1660s, when Olof Rudbeck's Atlantica claimed Sweden as the fount of all art and learning. In the 20th century, the dynamic Olof Palme boldly criticised the Soviet invasion of Czechoslovakia after the 1968 Prague Spring, China, Russia and the United States, and championed the Third World. He took a leading moral stance. The Swedish voice was raised at the UN and EEC and by 2013 declared 'Sweden is a humanitarian great power' – the self-image at least reflects Swedish altruism. Perhaps Åsbrink could have mentioned 'the Great Transformation' (E. Heckscher) when Sweden evolved rapidly from a rural country to a modern industrial state and internationally recognised Swedish names emerged (Celsius,Wingqvist, de Laval, Nobel, etc.). It was a period of energetic progress and a healthy, positive self-image.
Åsbrink illustrates contrasting interpretations of 'folk'. From 'Folkhem', a non-political reading room in Stockholm to a vision of the welfare state, it was for P. A. Hansson in 1925 a peaceful democratic nation with equal rights for all and support for the needy. For the Swedish political scientist Rudolf Kjellén, 'folk' implied a nation caught in a struggle for supremacy, where war was essential for survival. Both interpretations gained followers. Kjellén's views led to the rise of national socialist parties, culminating in Sverigedemokraterna (Sweden Democrats). Sweden has proportionately accepted more refugees than any other European country this century, but the current wave of asylum- seekers is straining the welfare system and some Swedes are reverting to the more aggressive defence of the nation, the 'folkhem'. The Sweden Democrats, with their slogan 'Sweden for the Swedes', are now the third largest party in the Riksdag and have been paralysing efforts to form a government. They remain a minority party, however, and will presumably continue to be one.
An international study showed the Swedes have a high reliance on each other. Sweden was also the first country to have a written law guaranteeing freedom of expression and freedom of information, and has a low incidence of corruption. Recently, however, the phrase 'You can't say that in this country' has been increasingly heard. Åsbrink warns that it gives rise to a dangerous conspiracy theory that could erode the very trust that is so highly valued.
Åsbrink underlines misconceptions and unforeseen consequences. Achieving Almquist's Utopia and loosening family ties led to alienation and melancholy; the Myrdals' march of progress brought the threat of 'racial hygiene' and compulsory sterilisation; the declared policy of neutrality has to bend to international pressures; the old traditional Lucia ritual was actually invented by Hazelius to boost Skansen ticket sales; freedom for all excluded Swedish slaves in the colony of St Barthelemy, who weren't freed until 1847; and the Sami in Sweden are still considered by many to be an inferior race.
In this good-natured, witty, sometimes provocative and always well-informed study, Åsbrink allows readers to reassess their self-image, steering a balanced course that avoids over-zealous patriotism and chauvinism.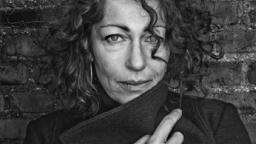 About
Orden som formade Sverige
Natur och Kultur, 2018. 344 pages
Rights: Magdalena Hedlund, Hedlund Agency.
Scribe has commissioned an English abridged version, to be translated by the author: Made in Sweden.
1947 was published by Natur och Kultur in 2016.
1947:When Now Begins (Scribe, 2017, translated by Fiona Graham) was longlisted for the 2018 Women in Translation award and the 2018 JQ Wingate prize.
Fiona Graham interviewed Elisabeth Åsbrink for SBR​ 2018:1.