TRANSLATED EXTRACT
from The Red Room
by Kaj Korkea-aho
translated by Bradley Harmon
Returning to Helsinki after the traumatic breakdown of a relationship, a young writer places an ad in a newspaper on a whim, offering to write a book in exchange for an affordable apartment. But when an older man offers him an upscale pad, it becomes clear that his intentions are not as innocent as they first appeared. 
Nominated for both Finland's Runeberg Prize and the Nordic Council Literature Prize, Kaj Korkea-aho's Röda rummet is a charged, sensitively hewn text that explores power dynamics and desire, and the extent to which we are prepared to go to realise our own, and others', fantasies.
This excerpt, taken from the early stages of the book, looks back on the beginnings of the doomed relationship that took the narrator to Berlin. Told with a characteristic candour and self-reflection, it foreshadows many of the themes of power and submission that run through the novel.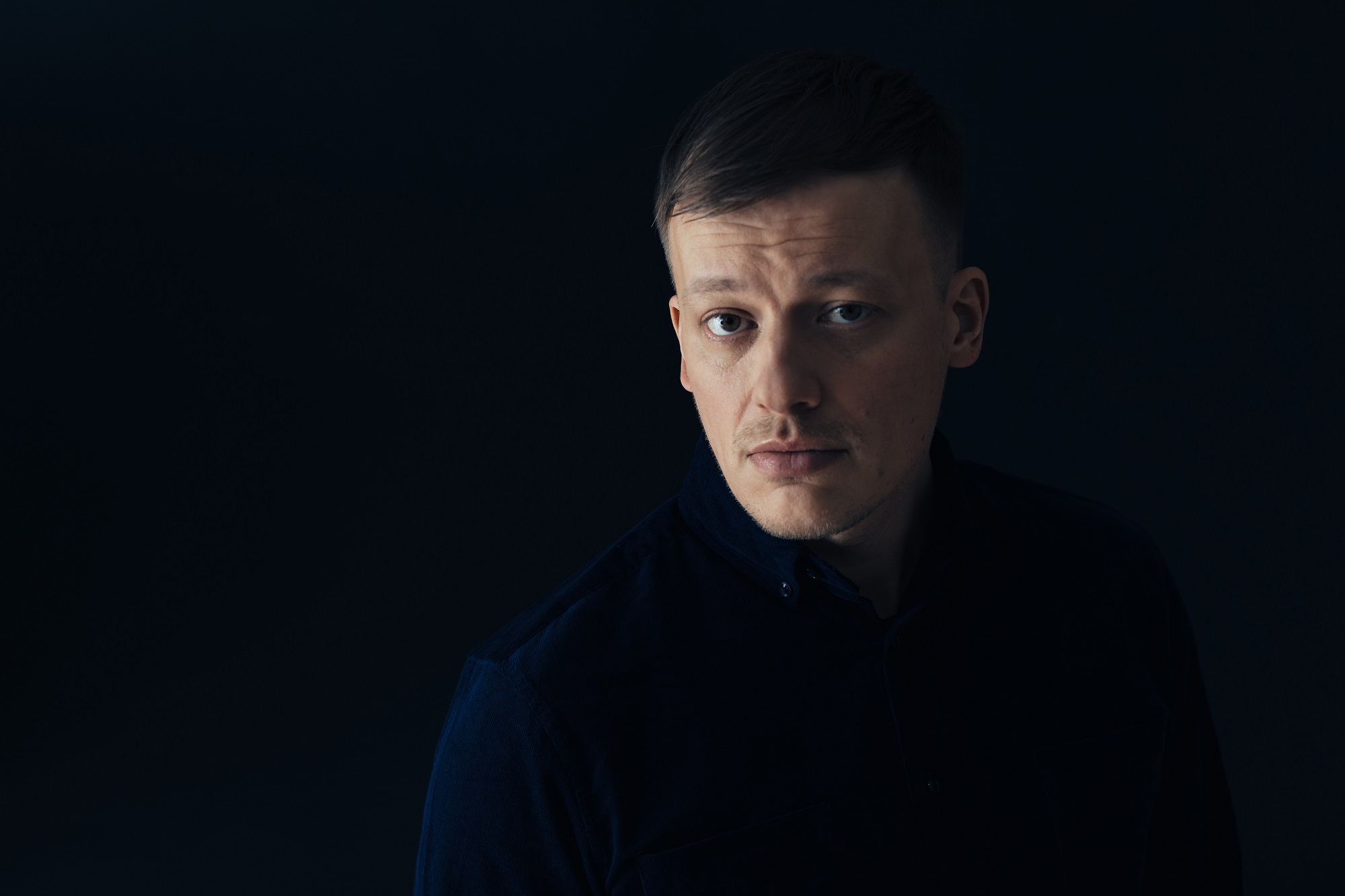 I met Juhani at a party, in a condition that I presume has instigated a considerable amount of the world's sob stories. I was disappointed and horny. Earlier that same night I had sat at a restaurant for over an hour waiting for another man who I had been exchanging messages with for quite a while. He was one of those guys without a profile picture who lurked around on the apps like lonely, curious nocturnal animals and would occasionally show up as black boxes in the mosaic of faces and abs, but who seldomly made a sound and often disappeared as hastily as they showed up. It takes talent, persuasion and patience – and of course an irresistible profile picture – to attract such a man, but I've learned the reward for this labor is often great. You don't have to live in a small city like Helsinki for very long before all the faces are familiar and the network of relationships and hookups begins to resemble a prickly subway map with yourself as the junction, and in that situation these unknown men are in high demand. After weeks of messaging back and forth, it was just such a man that I reserved a table to meet: thirty-four, with a mid-level rank at the military base in Santahamina, newly separated from the girlfriend he had had since high school, well-written messages and a toned body that seemed to be as hard as concrete. He had kept his name to himself and didn't want to send any pictures of his face, but I already had more than enough reasons to want to meet him, and when he finally suggested a time and a place, the joy of victory and my zeal were so strong that for a few days I completely lost all proportion – I began to think that I was in love, that there was something different afoot; weren't there clear signs of fate intervening in our budding relationship? For a few days I was ablaze about our upcoming meeting and what it would lead to. But then he never showed up. The waiter looked at me sympathetically once forty-five minutes had passed and I was halfway through my third beer. I had just opened the app to discover that the man's profile and all of our long conversations were deleted.
That was the disappointment, the first component of my fatefully nihilistic self-esteem that night I first met Juhani: that fucking lieutenant who made me sit and wait like an idiot. As for the other component, horniness, there's not much to say about it, it is what it is, my basic tempo.
The alcohol also played a role. After the third beer I ordered whisky, once I understood what had happened. Drunk and furious on the metro I texted Lotta, who had heard about a party in a warehouse in Hernesaari. By that point I already had problems keeping myself upright.
I hate this compulsion to explain myself.
I suppose that the shame I feel when it comes to Juhani is proportional to how far I went beyond everything I stood for. My self-betrayal was horrible, it opens up an abyss in me every time I think about it, a feeling of freefalling that I have to defend myself against as best I can.
We took a taxi to a parking lot in between tall concrete harbor bunkers. I had never been to that part of town before. At a basement entrance stood a group of people smoking, surrounded by a hazy glow from a lonely lamp, resembling a spiky grove of trees moving like ghosts in the wind. Lotta and I stood some distance away and smoked. Somewhere inside, the sound of partying was audible. The handsomest man in the group was telling a story, the others listening as if they were hypnotized. The collar of his black polo shirt went all the way up to his chin. He had a small mustache. And when his gaze met mine, he stopped his narration and whistled.
How laughable and incomprehensible it seems now. Weren't all the potential warning signs already in that whistle, wasn't it like a theme song for madness?
The others in the huddle turned around and looked curiously at me and Lotta, and the sudden attention was unpleasant, forcing me to find shelter behind my cigarette. The man in the polo sweater – that was Juhani – laughed and shook his head before returning to his story, and the attention gradually shifted back to him. Yet his gaze still intermittently looked in my direction, and when his black eyes met mine, they gleamed like wet rubber.
He was not at all the kind of man I would usually fancy. Certainly beautiful, in a serious way, with his jawline, cheekbones and nose laid out in appealing clean angles. His hair was ruffled by a hairdresser who understood the force of a well-groomed fringe, his clothes were stylishly black without any patterns. He was taller than me, but just barely, and his body was thin like a teenager's, which was probably his main asset when he built the business that would later be revealed to me. The qualities in men that I was usually attracted to – dirty masculinity and strength, body hair, muscles, and an age difference – he completely lacked.
But the drunkenness, and the craving that was in me after the fantasies of the preceding days and the expectations of the lieutenant…
And the whistle! So macabre that it became interesting. Like a parody of admiration. Like something out of a comic book. Like a hunter who lures his prey.
The following morning, during the final sleepy moments of an afterparty in the Punavuori district, just before we went to my place and slept together for the first time, Juhani and I sat close together on a sofa full of pilled fibers, and there he started talking about his powerful lungs, and how they lay behind his exceptional talent for whistling. He told it in a completely relaxed way, with the objective modesty that I would come to understand was another warning sign, the varnish that he applied to his grandiose life story. As a teenager he had made a living by whistling, he claimed, traveling around Europe by bus and standing in squares and pedestrian streets and in metro stations, and people had been captivated and formed crowds around him, in Brussels he had been driven away by security guards because the pack that stopped to hear him whistle had caused a traffic jam, the money had flowed in, sometimes he had earned up to a thousand euros in a single day.
'I was The Finnish Whistler.' He laughed. 'El silbador Finlandés!' I thought it both sounded and looked like he made up the name on the spot.
But I let my reservations settle, softened by endorphins and the constant sexual readiness that belongs to the beginning of a new relationship, when the other person's nearness is so substantial that everything else becomes background noise.
'Should I say what you are, what you've become? His own personal Jesus.'
That was what Lotta said to me, one night when we were drinking wine and I had just announced that me and Juhani would be moving to Berlin.
'Not his Messiah,' she went on, 'but the manic white-trash Jew from the countryside who dies horribly, all alone, with his delusions of being his savior.'
Something in Lotta's face was disturbing: the lack of a twinkle in her kohl-painted eyes, how she hesitated with her words, as if she was truly worried, and was ashamed of it.
'What's that supposed to mean?'
Her gaze was ruthless. 'How straight in the face do you want to have it? You turn a blind eye at whatever he does, just as long as he says he loves you.'
'As long as he kneels,' I said with a grin, 'and accepts the body.'
'Can't you guys at least wait a little longer?'
'I thought that you…'
'That I would be happy for your sake?'
'I don't know, but not this.'
'Mmmm.'
'When I for once don't think too much. When there's such an opportunity and I take a chance for once. You should see your face right now.'
I sounded angrier than I felt, I did that often back then. That was my defense, and my punishment to anyone who pointed out the cracks in the boat I was sitting in, and which I tried to hide from everyone, including myself.
Lotta sounded more collected. 'Please, don't give up your apartment, don't quit the orchestra.'
I already had, earlier the same day: let go of my one-bedroom at Temple Place that I'd had for barely six months. After the conversation with the landlord I had, in the same stampede, called the orchestra manager and given notice that I'd be done after the summer break. The decisions were made quickly: just a few days earlier, Juhani had been headhunted by an ad agency in Berlin and in just a few hours we had agreed to move. I was euphoric. Everything felt natural and simple. I had dreamed of Berlin for as long as I could remember, and that Juhani and I would live there together was a breathtakingly nervous thought, we were already sleeping together three nights out of four, and my love seemed boundless, still on its way to its highest peak. My plans for how we would manage it all were carefree sketches that continued on in the same here-we-go manner: Juhani had his dream job, I would write and apply for grants, perform as a street musician and, if necessary, use my savings.
But I was not completely blinded by the speed of things, because Lotta's concerns and objections hurt, and they would haunt me and become a kind of symbol of my whole conflicted situation: how I couldn't stand up for the fact that I had just a few hours earlier let go of everything that connected me to Helsinki and didn't dare tell my best friend.
Instead, I said: 'Maybe I can keep both places for a while, until we've settled in.'
'And the orchestra,' said Lotta.
'Maybe I'll just be away for the fall season, I'll have to see?'
Lotta slowly rubbed her neck and crushed the dirt between her fingers. Had she started crying then, I don't know what I would have done.
'Reach out and touch faith!' she said eventually and raised her glass in some type of imitation of David Gahan. After an empty cheers we left the issue alone and we smoked and drank and I despised the new distance between us.
The flight left just a few days later, and before that I hired a moving company for the first time in my life when I emptied out the apartment and moved my furniture and things home to Vantaa, largely because I didn't dare ask Lotta for help, something she would later tell me was the one moment during my entire time with Juhani when she had felt the most hurt.
That stuck in my head: the image of me/Jesus as a sad, needy poor man, ready to forgive any madness in exchange for love, maybe because it was persistently blasphemous, maybe because I thought of Depeche Mode, maybe because it's one of the best metaphors of unhappy love that I've come across.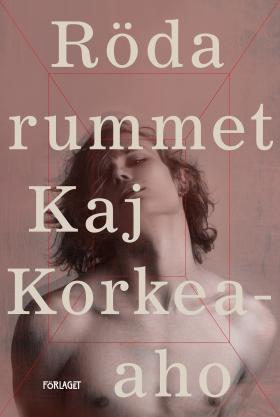 About the book
Röda Rummet
Förlaget (Finland), 2021, 408 pages
Foreign rights: Elina Ahlbäck Agency.
We are grateful to Elina Ahlbäck and Kaj Korkea-aho for permission to publish this translated extract.
Nominated for the 2022 Runeberg Prize and the 2022 Nordic Council Literature Prize
Kaj Korkea-aho is a writer, columnist and comedian. The winner of multiple literary prizes, his texts often discuss themes such as growing up, sexual minorities, religious revival communities and literature. The Red Room is his fifth novel.
Bradley Harmon is a writer, translator, and scholar of Scandinavian and German literature, philosophy, and film. Recent translations include works by Monika Fagerholm, Katarina Frostenson, Roskva Koritzinsky, Birgitta Trotzig, and Christa Wolf. He's been an ALTA Emerging Translator fellow, invited to the Översättargruvan Translator Workshop, and is a 2023-2024 ASF Fellow to Sweden as he writes his PhD dissertation on German, Swedish and Danish poetry.