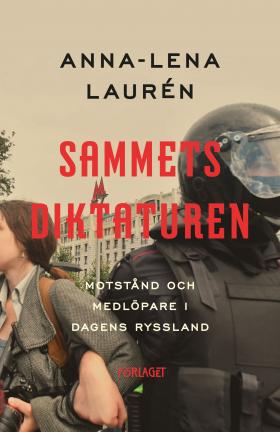 LATEST REVIEW
Sammetsdiktaturen. Motstånd och medlöpare i dagens Ryssland.
(The Velvet Dictatorship. Resistance and fellow-travellers in today's Russia.)
by Anna-Lena Laurén
reviewed by Darcy Hurford
The term 'velvet dictatorship' originated in nineteenth-century Russia to describe a state that is not a totalitarian dictatorship, but an authoritarian society. In her latest book, award-winning journalist Anna-Lena Laurén argues that it also describes Russia today. The country is not a dictatorship in the same sense as the Soviet Union was, but a place where online opposition flourishes and you can shout 'Putin is an idiot!' on public transport. Nonetheless, it is authoritarian to the core; if the authorities perceive you as a problem, you're in big trouble.
Laurén first visited Russia in 1996. Since then she has lived there for more than 15 years, contributing regular articles and features to the broadsheets Dagens Nyheter in Sweden and Hufvudstadsbladet in Finland. She is also the author of several books on the former Soviet region, including one on the Caucasus (published in 2009), the 'colour' revolutions in Georgia, Ukraine and Kyrgyzstan (2013), and Ukraine (2015) (the latter two reviewed elsewhere in SBR), as well as two more personal accounts of life in Russia. Essentially, her work is well worth reading if you are interested in contemporary Russia.
And enjoyable to read, too. While Sammetsdiktaturen brims with information and reflections on Russian society, it is also very accessible. Each chapter comes in at around ten pages, and the titles alone pique the reader's curiosity: 'The dream of effective managers', 'Just a technical fault', 'Everyone knows', 'Things we don't talk about'. The prose is succinct and elegant (she was voted Stylist of the Year in Sweden in 2020), with an eye for the absurd, moving with fluidity from the everyday to more overarching points. Chapters often start with a scene from Laurén's daily life, which she then develops into a more general conclusion. 'The fragility of autocracy' starts with a jokey conversation with a friend about the military helicopters that keep flying over. Laurén goes on to make the point that the Kremlin is a bad communicator: it does showy displays of military power, or cheap gas exports, but seems not to have hit on the idea of using soft power to win influence in former Soviet neighbours where many still know Russian and are interested in Russian culture. And although the corruption of its elites, exposed by Aleksei Navalny and others, makes it vulnerable, the regime seems not to care.
Laurén has much to say about language, too, particularly the rhetoric that keeps people from criticising the regime, and why it works. 'Everyone knows' that is how things are. 'It's like that everywhere'. For example, Russians sometimes struggle to understand why Laurén is so interested in the history of the Gulag; after all, 'most countries have had something similar'. True, Laurén notes, the history of Russia is full of suffering – so maybe no one likes to think that much of it could have been avoided.
There is also humour. One chapter describes the 'technical fault' excuse used to cover everything from shops being temporarily closed to doors showing a green light when locked and a red one when open - the actual reason doesn't matter. This is counterbalanced by the fact that individual Russians can be absolutely brilliant (a point Laurén makes repeatedly). 'There are two parallel currents in Russian society', she writes, 'professionals in the service sector who don't want to part with any information and passing strangers who help you out'. Another chapter, 'Nyet', analyses how Russian speakers delight in using said negation as an argumentative device, giving it any number of meanings.
Navalny is a recurring figure in Sammetsdiktaturen. (He was sentenced in February 2021, around the same time as it was published). What is particularly significant about Navalny and his supporters is their communication skills; they 'get' social media, whereas Putin's medium is television. While it is unlikely that the current regime will end in the immediate future, Sammetsdiktaturen suggests its time is drawing to a close.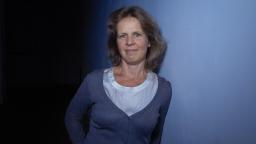 Förlaget M, Finland, 2021
200 pages
Foreign rights: Anna-Lena Laurén
Nominated for Voice of the Year in The Swedish Grand Prize for Journalism, 2021.
Anna-Lena Laurén was named Finland's Journalist of the Year in 2021 for her unique contribution to journalism about Russia. She also received Sweden's Stylist of the Year award in 2020. Reviews of her previous works have appeared in SBR 2014:2 and SBR 2016:1.