LATEST TRANSLATION
from Kitchen and What Should We Do with Each Other
by Jenny Wrangborg
Translated by Freke Räihä and Jenny Wrangborg
Jenny Wrangborg made her debut in 2010 with Kallskänken (Kitchen), a pulsating collection of poems set within a Gothenburg café. Rooted in Wrangborg's own experience, the collection takes to task the exploitative conditions rife within the food services industry, whilst also bringing out the passions and lived experiences of the collective workforce that powers it. The book was a commercial and critical success, and the same year Wrangborg was awarded the Stig Sjödin prize.
2014 saw the publication of Wrangborg's second collection, Vad ska vi göra med varandra (What Should We Do with Each Other). With the uncompromising, clear-sighted drive of her debut, Vad ska vi göra med varandra explores the widening cracks in society, while retaining hope for change.
We are happy to present a selection of Jenny Wrangborg's poems from both collections, translated by Freke Räihä and Jenny Wrangborg. More translations of Jenny Wrangborg's poems can be found on her website.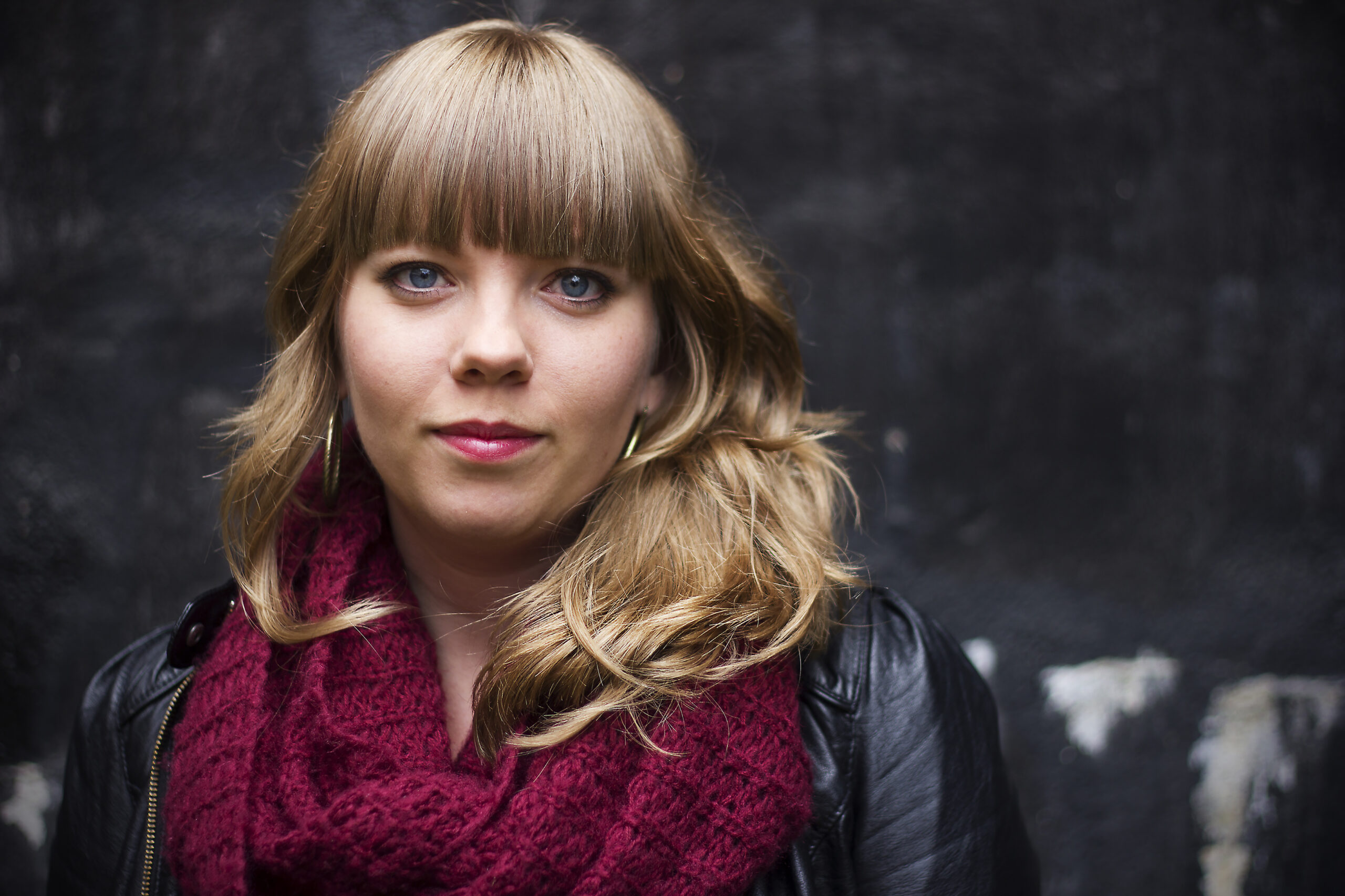 from Kallskänken
War alarm
have you heard coffee cups bang against coffee cups
the murmur of an attacking army
standing with your stomach against the counter
with hands building shrimp sandwiches and feet
aching from the weight
pulled between
the roar of freezers
and the screams of the cash-line
in today's
race against the clock
inexorably ticking past the lunch break
beneath the sizzle from the coffee machine
the pop music from the speakers
families, children screaming on the terrace
to the dings from the microwave ovens
the machine-gun clatter of the orders
and the juice presser that presses the last few drops
out of us
translated by Freke Räihä
I am also human
I need food on the table
a job to go to
dignity
I am not invisible
I am also human
I will break if you send me to war
I will rot if you leave me in a trench
I am fragile goods
I am human
my legs ache after eleven hours between cash-till and buffet
my headache screams after a whole day in a steep-hot kitchen
the human in me says that it is unreasonable
to earn money for someone else
I am not a machine
I am not invisible
I am the one who takes your money at the gas station
who builds the car you drive, the being that you send off to war
who rots away in your trenches
I am not invisible
I cook for you and your fine dining
clean your houses
take care of your parents
I am so close
I am fragile goods
it hurts when I fall from scaffolds
slip on the greasy floor
lift the old
my body has no spare parts
because I am not a machine
you cannot buy a new one, because you cannot buy me
the human in me says that you cannot claim my surplus value
because nothing is more valuable than humanity
you cannot call me to the office and exchange me for a faster model
because I am not a machine
I am a human being
I am so close
translated by Freke Räihä
From Vad ska vi göra med varandra
A possible society
I have carried a memory
of a future yet to come
a hope beyond
lobbyists and consensus
a force behind the losses
something between us
that is sparkling
like electricity
for where your hope has left
my strength
where my powers have run out
your voice
I have a memory
of a possible society
where far away is very close
and the movement carries us forward
it is early
we are yet too few
the shouts now just whispers
the rage only a vibration in your quiet voice
but I have carried a memory
of a possible society
a future yet to come
where no one labours for someone else
but everyone works for each other
translated by Jenny Wrangborg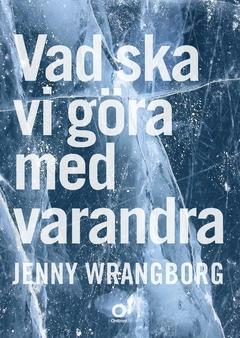 About the book
Vad ska vi göra med varandra
Ordfront, 2014, 144 pages
Foreign rights: held by the author, who can be contacted via her publisher.
We are grateful to the author and translator for the permission to republish these translated poems.
Jenny Wrangborg is a cook, poet and writer. She lives in Stockholm and for the last 15 years has worked in kitchens in Sweden, Canada and Norway. Her poetry and prose explores working conditions in the restaurant industry, solidarity, and the struggle to unionise this sector of the economy.
Freke Räihä is a poet, writing teacher, translator, critic, essayist, publisher and graphic designer.