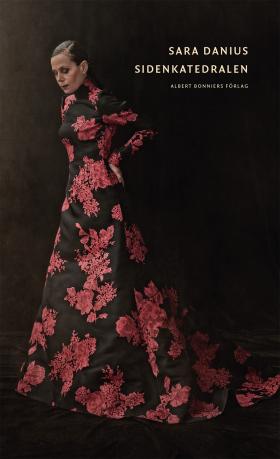 REVIEW
Sidenkatedralen och andra texter
(The Silk Cathedral and Other Texts)
by Sara Danius
reviewed by Darcy Hurford


Sara Danius is best known for two things: being the permanent secretary of the Swedish Academy at the time of the 2018 controversy that led to her resignation and no prize being awarded in 2018, and being distinctively well-dressed at Nobel occasions and elsewhere. This collection of texts brings together two book ideas that she was working on. One would have been a collection of essays and published articles, the other about ground-breaking photographers.
There is a certain frustration involved in reading a book that you know was intended to be two books, especially when there is every indication they would have been two very good books. Yet this is an enjoyable collection on its own terms. A collection of shortish texts to dip into, all very readable, all likely to teach you something new. With one thing in common: they all relate in some way to questions of style.
An interest in style runs through all of Danius's writing (as well as a talent for intriguing book titles), and an interest in combining the study of both 'high' and 'low' culture. She studied in Sweden, the UK and the US, where she published The Senses of Modernism (1998) on the relationship between modernism and technology. Subsequent books in Swedish were about French literature (Prousts motor, 2000, and Den blå tvålen (The Blue Soap), 2013) – specifically Stendahl, Balzac, Flaubert and Proust, all of whom were great stylists. In 2016 she published a collection of essays entitled Husmoderns död och andra texter (The Death of the Housewife and Other Texts) on a wide range of authors and photographers, not to mention the titular essay that analysed the  Bonnier cookbooks over the decades. The Silk Cathedral is in the same spirit – Flaubert and Proust even put in an appearance. The photographers Danius writes about include well-known names such as Lee Miller and Josef Koudelka, but also Louise Dahl-Wolfe, Berenice Abbott, and Bauhaus photographer Lucia Moholy.
And, on the subject of intriguing titles, the 'silk cathedral' in question refers to the red-and-black creation Danius wore to the Nobel banquet in 2015 that adorns the cover of the book. Danius's interest in clothes was based on a knowledge of literary and fashion history as much as on aesthetics, and this interest is well-represented here. It was one of several designed by the couturier Pär Engsheden, and in the essay 'Dressed for Chair No 7' Danius describes their collaboration, and looks more generally at the issue of formal dress and the Swedish Academy, an institution traditionally dominated by men, for whom white tie is the go-to formal attire: how should a woman member dress? Her own answer was a series of dresses that contained nods to forebears, notably Selma Lagerlöf, and works of literature. There are also articles on Balenciaga, Dior, and lesser-known figures like Erik Mortensen, a Dane who worked for Balmain.
Understandably, the Swedish Academy looms large in this collection. There is an essay on Bob Dylan, explaining the somewhat unexpected decision to award him the literature prize in 2016, and another on Svetlana Alexievich (who won it in 2015) which analyses her work and places it in the context of writing of the Soviet experience. Understandably too, it looms on a personal level – the author's engagement with it as an institution, her awareness, as a woman, of the importance of pioneer figures such as Selma Lagerlöf. Most poignantly, it looms in the closing three texts, the scripts of talks Danius gave on Swedish radio in 2013, 2014 and 2018. In the first talk, she speaks of her childhood and her joy at being elected to the Academy. The second describes her cancer diagnosis and treatment, daily life persisting alongside them. The third, final talk deals with the scandal that led to the resignation of Danius and several other Academy members, namely the allegations of sexual misconduct made against the husband of an Academy member and going back several years, well before Danius's time there. He was later convicted in court, but at the time, the allegations and subsequent investigation caused a split within the Academy, with one faction seemingly keen to sweep events under the rug. Danius was asked to resign. A loss for her professionally – but probably even more of a loss for the Academy. As The Silk Cathedral and Other Texts shows, with her Sweden lost an informed, witty and always interesting voice.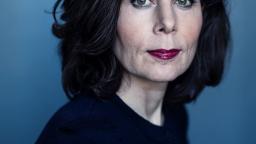 About
Sidenkatedralen och andra texter
Albert Bonniers förlag, 2020
300 pages
Foreign rights: held by the author's estate; contact the publisher
Sara Danius (1962-2019) was an author and professor of comparative literature at the University of Stockholm, as well as an award-winning critic for the newspaper Dagens Nyheter.  In 2013 she was elected to the Swedish Academy, becoming its first and so far only female permanent secretary in 2015.