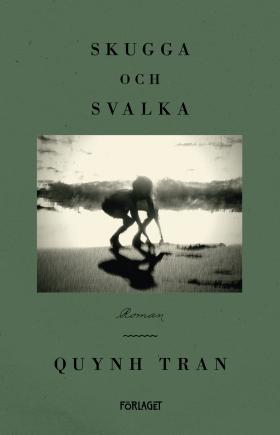 LATEST REVIEW
Skugga och svalka
(Shade and Breeze)
by Quynh Tran
reviewed by Darcy Hurford
'[H]ow can I put it, well, Westerners, one thing that separates us from them is that they often like things to be superficial and clear… I mean objects and rooms…Yes, rooms. While we prefer depth and darkness.' So says Mr Tèo, a family friend of the narrator in Skugga och svalka, fairly early on in the narrative. He puts his finger on one of the novel's driving themes: ambiguity, the need for things not to be too black and white, not too clear-cut. This is what makes it special, yet rather hard to pin down in a review.
Most of the novel revolves around its three main characters: Hieu, the narrator's older brother, into girls but less into school; Má, who works in a laundry but also employs her business acumen; and the narrator, excellent at school, good at writing and football, and the eye through which the events in Skugga och svalka are registered. They live in a small town on the west coast of Finland.
Many novels depict childhood, but this one is interesting for the unusual way it does so. It is presented as a series of tableaux. Chapters are short, and have headings reminiscent of the intertitles in a silent film: Fluttering Heart, The Development Process, Laura, Unbelievably Bad. Some are at odds with the content; Archipelago and Outdoor Life, for instance, describes a trip to the town swimming pool at the height of summer when everyone else is out of town. Like a dictaphone, the narrator registers dialogue and repeats or possibly changes it, but doesn't really see what's going on inside the older people around him. The phrasing and vocabulary are those of an adult. Is this an adult narrating past events or a child repeating things he's heard? The narrator is interested in a photo of Má, Hieu and two family friends in the forest on a berry picking trip, writing about it at some length – although he wasn't with them. Overall, the effect is like watching a slide show presented by a solemnly precocious primary school child.
Photography crops up again and again in Skugga och svalka. Time-wise, the story seems to be set in the 1990s, pre-internet, and so photographs are still physical objects. When Hieu is interested in a girl for the first time, the narrator keeps looking through a heap of photos of a school event to see if he can find her in the pictures. Má buys a camera, and takes up photography, eventually taking some pictures of horses for the local paper. Not only does the photo developing shop Foto Elite get a chapter title, but it also stars in The Development Process, in which Má and the narrator go to pick up some photos and are told at some length how they are developed. The chapter ends with a reference to a photo of Hieu's ex Laura that has been left on the bathroom shelf. Suspended in time by the camera, Laura is about to wake up. A meditation on the effects of capturing people on celluloid, Skugga och svalka seems to hark back to a modern literary classic, Henry Parland's To Pieces (Sönder), similarly obsessed with photography, which was originally published in 1932 (an English translation by Dinah Cannell appeared at Norvik Press in 2011).
Talking of literary references, Mr Tėo has probably been reading In Praise of Shadows, Jun'ichirō Tanizaki's short (and highly readable) essay on the aesthetics of everything from electrical wires to clothes. 'We find beauty not in the thing itself but in the patterns of shadows, the light and the darkness, that one thing against another creates... Were it not for shadows, there would be no beauty.'
Light, shadow. Ambiguity, clarity. Skugga och svalka is an absorbing novel with both shadows and beauty.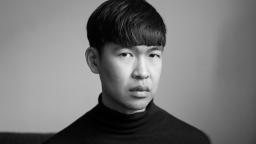 Norstedts, 2021, Förlaget, 2021
259 pages
Foreign rights: Norstedts Agency
Winner of Svenska YLE's Literature Prize, 2021; the Runeberg Prize, 2021 (Finland); and nominated for the Katapult Prize and Borås Tidningen's Debutant Prize (Sweden).
Quynh Tran grew up in Ostrobothnia in Western Finland and is a graduate of the acclaimed Biskops Arnö Writing School in Sweden. He now lives in Malmö, where he works as a psychologist.