LATEST FEATURE
Stepping into Self-Translation
Anna Maria Hellberg Moberg explores the advantages and pitfalls of translating one's own work
After over a decade of working as a full-time writer, primarily writing in English, but also published in Swedish and Spanish, Anna Maria Hellberg Moberg has in recent years started translating her own work. Here she talks to other writer-translators and investigates the phenomenon of self-translation, its advantages and pitfalls.
Languages have always fascinated me. I grew up in rural Sweden, on the Norwegian border, and in addition to compulsory English, I did French and Spanish at school before moving abroad in my late teens. After trying my hand at several different jobs, including English teaching in Mexico, I gained a diploma in translation and interpreting, English–Spanish. Rather than finding my niche though, I came to the conclusion that I didn't possess that useful knack of easily switching between languages. Once I was in the flow, thinking, speaking or writing in one language, I got quite flummoxed when I had to 'jump' to another. My stint as a translator was hardly a success – in fact, losing my most lucrative contract gave me the push I needed to launch my travel writing career back in 2006. After that I ruled myself out as a translator, convinced as I'd become that I was no good. Also, truth be told, I infinitely preferred writing original material to translating. Looking back, what I failed to take into account was that as a new translator I sorely lacked experience. Becoming a good translator, or indeed, good at any profession, takes time and practice.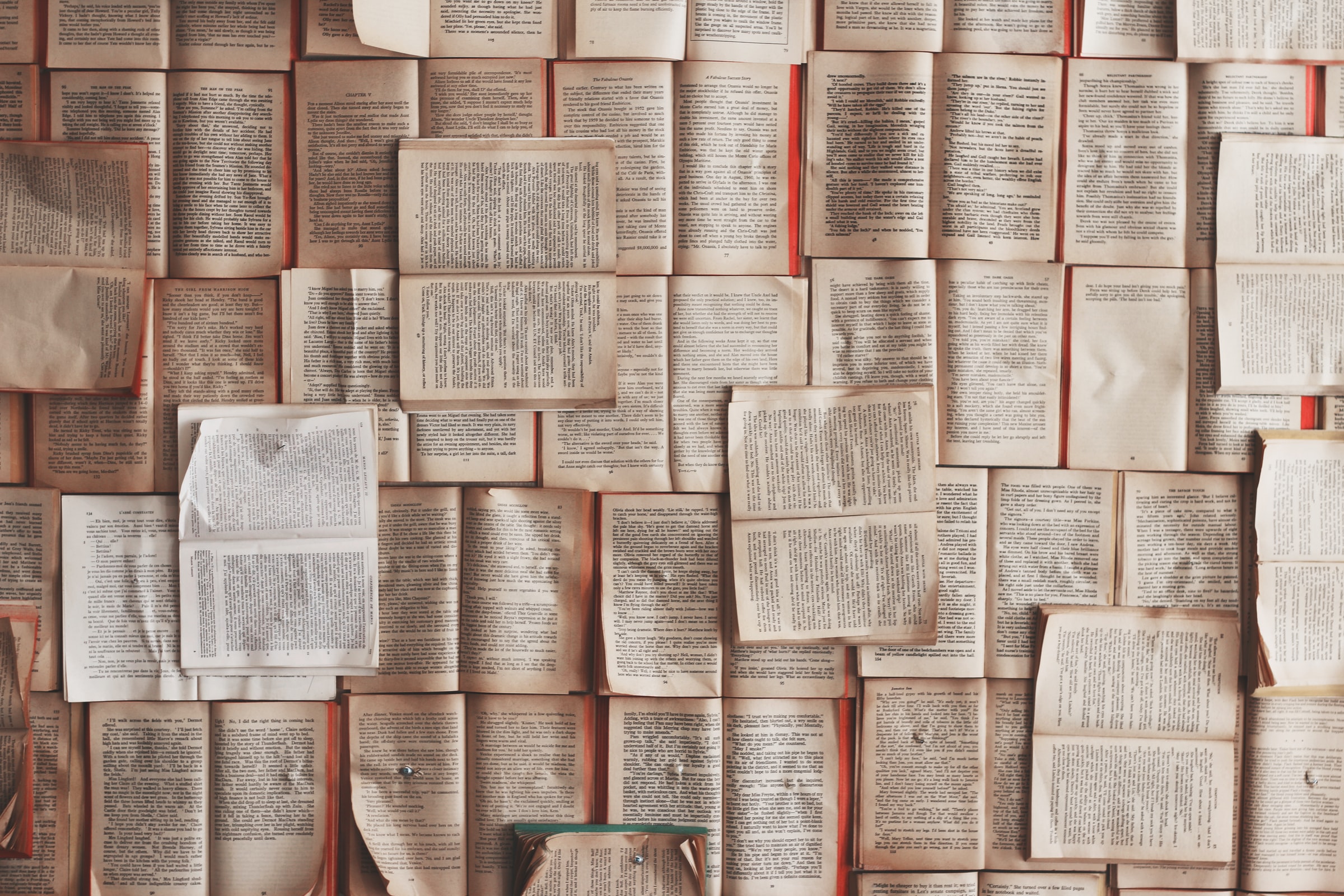 Giving up translation work to focus on writing and journalism fifteen years ago was, at the time, a good decision, and I strongly felt that translation was better left to others who had better aptitude. Inevitably though, if you are multilingual, opportunities to practise switching between languages will crop up. My work as a travel and guidebook writer, focusing on Latin America and Scandinavia, meant I was often moving between English, Spanish, Swedish and Norwegian in my professional life. In my personal life, I regularly ended up interpreting between non-English speaking family and non-Swedish speaking partners and friends. Both semi-simultaneous interpreting and written translations got easier with time and effort.
A decade into my non-fiction writing career I began branching out into fiction and poetry. I was still primarily writing in English, but for poetry in particular, both Swedish and Spanish started creeping in. Suddenly I began toying with the idea of doing my own translations of my original writings. This in turn made me ponder how common it is for bi- or multilingual writers to write in more than one language and translate their own work. Is it even a good idea to do so? Or does the temptation to do a rewrite take over?
I did a few 'trial translations' of my poems and one or two of my short stories and found, to my surprise, that it was easier than I'd feared. I knew what I'd meant to say in the first place and felt comfortable translating a story or poem without feeling that I was jeopardising the key content. It was a very liberating experience. But I was still curious to find out more about being a writer and a translator, so I began researching and speaking to fellow writers who were doing both.
It soon became apparent that this wasn't as unusual a phenomenon as I'd assumed, nor a new-fangled idea. As one translator reminded me, there were even plenty of famous examples, such as Samuel Beckett, who self-translated French–English, and undoubtedly many others before and after him. Much to my delight, I found that there's a growing trend of greater interest in works in translation and consequently literary translators are getting more credit for their work. Among the writer-translators I spoke to, there were plenty of positive stories from those who have managed to carve out a niche for themselves in this field.
I spoke to people working with English, Swedish, Spanish, Bengali, Polish, and French, some with decades of experience, others just starting out. Two of the most strikingly positive stories were very different from each other. UK-based Swede Eivor Martinus is a writer, translator and playwright with many strings to her bow. Original writing and translating, either from English to Swedish or vice-versa, go hand in hand throughout Eivor's career, and there doesn't ever seem to have been a need to 'choose' which language to work in. Her first novel was written in Swedish in 1971 and followed by four children's books, also in Swedish. She has also translated and adapted over thirty plays (mostly from Swedish into English) and written a book about one of Sweden's most notable playwrights, August Strindberg, originally in English and subsequently translated/rewritten as a new version for a Swedish audience.
'I can be very free with my translations,' she says, 'and I want to have freedom when I write.' This is something I can truly relate to, after working with different publishers in the past. It's also one of the key reasons behind me drastically changing genres after my more factual travel writing years. Eivor's career is one of admirable, creative 'genre-hopping' from novels to children's books, to memoir, plays, and much else besides. I find her to be a true inspiration as a writer and translator. Her latest book, I skuggan av ett helgon, (In the shadow of a saint) was published in Swedish as recently as 2021.
As I'm writing this feature, we're still in the midst of the devastating effects of the Covid-19 pandemic. Although this has brought about many negative changes, the pandemic has also been a time for people to stop, reflect and, like Natalia Simons, pursue their long-held dreams, in her case creating bilingual books for children. Natalia grew up bilingual in the UK with an English father and a Spanish mother. When the pandemic hit, she was first furloughed and then made redundant in July 2020. This is when Bilingo Books was born.
'There is a great lack of bilingual books for children, both in the UK and elsewhere,' Natalia tells me. This is a lack her new publishing company is very much looking to address. Her first book, The Spanglish Girl, was published in December 2020 and is based on her own experiences of growing up bilingual in the UK and spending time with her mother's family in rural Aragon, Spain. Natalia already has three books under her belt – The Spanglish Girl was followed by The Mexiglish Girl and an ABC book for toddlers – and she's now working on the fourth one, The Frenglish Boy. Each book is illustrated and includes text in both languages on the same page, making it ideal not just for bilingual children, but for early learners of a foreign language.
Natalia first perfects the English version, making sure it's as good as it can be before starting on the translation into Spanish. For The Mexiglish Girl she used a proof-reader based in Mexico to make sure she got the Mexicanisms and cultural references right. For the new French book, she's working with a translator for the first time – a new departure – and she's hoping to create a number of bilingual books in other languages. There's been plenty of positive feedback from children and parents alike, to date, in the UK and further afield.
Running parallel to the UK's diminishing ties to its European neighbours, there is a positive trend of increasing interest in literature in translation, and more diverse voices are finally being heard. Despite many children in the UK growing up bi-, or even multilingual, I've rarely noticed this being emphasised or celebrated, but this is changing. Writers of mixed heritage are changing the literary landscape, making innovative use of English – something that requires a bit more from the reader, perhaps, but readers are rising to the challenge. 'I have noticed that an increasing number of literary translations retain words from the original language, letting the reader figure out the meaning for themselves rather than translating or explaining the word or phrase,' says Kate Griffin, Associate Programme Director at the National Centre for Writing in Norwich.
'Interest in books in translation has certainly increased,' Nichola Smalley, publicist at publisher And Other Stories, and translator of Swedish and Norwegian literature herself, adds. 'Translated works have entered the mainstream and found new niches thanks to social media. I think there has always been a place for multilingualism in literature, but perhaps the languages featured are changing.' This is something that resonates with me, as a lover of smaller, more 'niche' languages, and I've definitely noticed more people being curious about e.g. the Scandinavian languages, following the boom in Scandi and Nordic noir.
With increased interest in books in translation come greater opportunities for those who want to try their hand at self-translation, but it's not something for everyone who speaks more than one language. Knowledge of languages alone is by no means enough to make you a good translator, and translating your own work brings a different set of challenges. 'I, personally, wouldn't do it,' says Trista Selous, who translates English and French. 'I'm not particularly interested in finding a way to think my French thoughts in English, or trying to recreate in English the places where French took me, because I've already been there. Also, I don't think I would feel the same respect for the original that I do as a translator. The temptation to rewrite would be very strong.'
This last sentence certainly echoes my own fears. I think of rewriting as one of the pitfalls of self-translation, but can it perhaps also be an advantage? Although many writer-translators, myself included, often write original material in one language first, before translating, for others it works well to write more freely and even in two languages simultaneously. 'Sometimes I start writing in one [language] and my brain just switches to the other one because, for some reason, it is more appropriate/works better,' says Anna Blasiak, who is a writer and translator of English and Polish. 'More and more frequently I write in my two languages, sometimes separately, sometimes in parallel and sometimes mixing both languages within one piece of writing. I am now working on a book of poetry written in that way, in both languages at the same time, as it reflects my everyday reality – switching between the languages. I don't, in fact, think of this process as "translation" and I don't necessarily stay very close to the first version, I simply take the ideas, images from the first version and rewrite in the second language.'
I have found myself doing the same, particularly with my own poetry, where the translations are sometimes very free, and only loosely based upon the original, hopefully still capturing the essence, while taking frequent liberties with vocabulary, for example. In other words, something I'd never dare do had I been translating somebody else's original words. This freedom of creative expression is something many of the people I interviewed mention as one of the key reasons they embarked on the venture of translating their own work in the first place. Although the strong desire to rewrite the original completely could be seen as a pitfall, it could also be seen as a wonderful advantage of creative freedom. But then aren't we arguably remaining writers, creating something new in other languages, rather than doing translations per se?
Anna Blasiak expresses the potential pitfalls and advantages of self-translation very succinctly. 'The main job of any translator – finding the right balance between staying faithful to the original and finding the right ways of transposing it in another language – in the case of self-translation, is even more difficult because, as the author, by definition I am too close to the text. There is also the danger of "bad" translation, especially when a writer is not a translator. Translation is a very specific skill and not every writer is made to be a translator. An advantage would be the fact that, as an author, I know my text inside and out, so there is less of a danger of the translator "not getting it".'
'I've come across numerous writers who both enjoy, and excel at, translating their own work, but many shy away from trying it. I once asked the National Book Award-winning Ha Jin, who switched from writing in Mandarin to writing in English after moving to America, why he did not translate his own work,' says Samantha Schnee, Founding Editor of Words Without Borders. 'He said that he tried it once and it was pure torture. He kept wanting to make revisions […] and he felt frustration that he couldn't get on with the new novel that he had begun working on in his head.' I hadn't dwelled much on this dilemma, as the poetry and short stories I've self-translated thus far are short pieces, nothing like translating a whole novel. That feeling of accomplishment, of being 'done with' a longer work is exhilarating, so the thought of recommencing it in a second language afterwards must seem incredibly daunting. But who is to say that you wouldn't fancy returning to it a year or two later?
Someone who successfully switches between writing original material and translating her own work is Shagufta Sharmeen Tania, who works in Bengali and English. 'I'm most comfortable writing in my native Bengali,' she comments, 'but for the last couple of years I have decided to test the waters by writing directly in English. Every language has its unique treasures, the verbs and the phrasal verbs can work wonders in English, consolidation and use of phrasal adjectives are brilliant word-smithying tools in Bengali. Generally, I will complete an original piece in Bengali first, and only later begin to look at how the piece can be translated or rewritten in English – or rather, re-interpreted. The aim is always to retain the essence and nuance of the source material, while allowing it to have a life of its own, as an English language piece.' She continues, 'I believe the strongest and most magical core element or "spine" of a piece of prose will survive any transition between languages, and remain visible and vibrant – if not easily translatable, it will still be understandable. Being both tenacious, and in the habit of editing constantly, I quite stubbornly believe it is possible to write in our second languages as well.'
As a writer who primarily writes in a language that is not my first, I feel compelled to strongly agreed with Shagufta. She also speaks as someone who has seen her own work translated by others and comments that this hasn't always been a great experience. 'At times I found brilliant translators who translated my stories from Bengali to English with great skill and sensitivity, but they were few in number and far too busy to be able to spare the time required to translate my work in greater bulk. I've had some less than satisfactory experiences where I allowed others to translate my Bengali stories into English. These were actually my strongest motivation for beginning to translate my own works. These were my stories and my words, in my native language; it seemed to me that no one would be more alive to their nuances and key details than myself.'
Again, I can relate, particularly in terms of translating my own poetry, and Shagufta's comments about the most positive aspects echo my own feelings as well. 'Having total autonomy over every word, every line, and every phrase – that's the most satisfying aspect of being your own translator!' she says. 'The downside is that you have to rely entirely on your own judgement. Collaborators offer a fresh perspective, an objective second opinion on the work – without that, it can be difficult to know if your editing decisions are the right ones.'
As for me, I'm slowly finding my feet as a translator again, after a 15-year pause with very little official translation work. It's been fascinating to find out more about the options and possibilities, as well as connect with the community of writer-translators in the UK and worldwide. Thanks to Samantha Schnee from Words Without Borders I discovered more about the concept of 'co-translating', a sort of halfway house between self-translating and using a professional translator. She says, 'I have recently started working with a Basque writer who self-translates into Spanish with the help of a co-translator. I think that makes a lot of sense for writers who have solid knowledge of a "target" language, yet don't feel they have the same level of fluency as they do in the "source" language; to have a co-translator who is fluent in both the source and target languages can be a big help when the writer feels they have an area of weakness.' 
Ultimately, whether a bi- or multilingual writer chooses to take the leap into self-translation is a very personal choice, but for those who do, the rewards, not just the challenges, can be many. I, for one, am coming full circle in my 'translation journey'. Fifteen years after waving goodbye to translation work with a sigh of relief, I'm ready to continue my creative venture of translating my works in English into Swedish, and potentially also into Spanish. And now I'm 100% sure I'm not alone in such pursuits.
Anna Maria Hellberg Moberg © 2021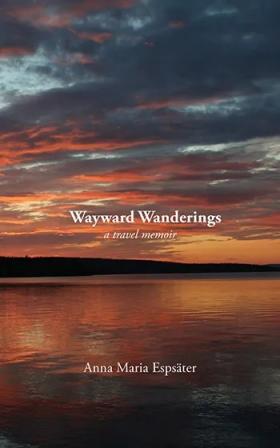 about
Anna Maria Hellberg Moberg
Anna Maria Hellberg Moberg is a UK-based Swedish writer and journalist. She's the author of 20+ works of non-fiction (writing as Anna Maria Espsäter), three children's books and two collections of short stories for adults. Her most recent book, Wayward Wanderings, is a travel memoir featuring 25 stories from around the world and over 40 of her images. She writes in English, Swedish and Spanish. 
For more information see: www.amhellbergmoberg.co.uk