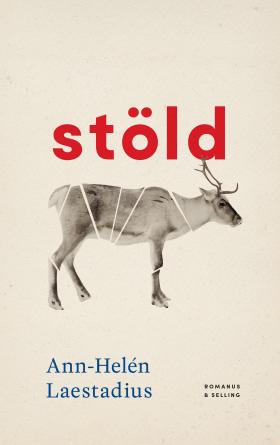 by Ann-Helén Laestadius
reviewed by Fiona Graham
'"I don't think anyone who doesn't keep reindeer can really understand. It hurts." Her voice broke and she cleared her throat. "Reindeer are our life. They're not our job, they're part of our life."'
Thus eighteen-year-old Elsa tries to convey the agony of Sámi herders facing sadistic attacks on their animals. It's a reality she's known since childhood, when she found her beloved reindeer calf Nástegallu dead and mutilated at the hands of a Sámi-hating poacher. The herders in her community regularly come across the remains of animals hunted for profit – reindeer steaks sell well on the black market – but also out of sheer sadism and resentment of the indigenous Sámi people's land use rights.
Sámi rights, though enshrined in Swedish law, turn out in young Elsa's experience to be honoured more in the breach than in the observance. The police are overstretched, having to cover a vast tract of sparsely populated Arctic land. Offences against domestic reindeer are rarely prioritised. When Elsa's father reports the killing of her calf, a police spokesman claims they were unable to take action because their snowmobile helmet checks aren't up to date. Moreover, the maiming and slaughter of a reindeer is classed only as a 'theft', a minor offence rather than a crime (hence the title Stöld).
At the same time, Elsa's father receives a Facebook message that '[a] good Lapp is a dead Lapp', children at the Sámi school are teased and bullied in the dining hall they share with the Swedish-speaking school next door, and neighbours complain about the way of life of the 'Lapps' (a term for Sámi that is clearly pejorative in modern usage). Small wonder, then, that some young Sámi men fall prey to suicidal depression, seeing no future for themselves in the reindeer-herding associations. This is the fate of Elsa's second cousin Lasse, while her brother Mattias needs specialist counselling which turns out to be available only over the border in Norway.
Elsa herself – partly, perhaps, because as a girl she is not expected to become a reindeer herder, and partly because she has inherited certain mystical gifts – is more resilient. Knowing who killed her calf, she keeps careful note of all the attacks on reindeer and traces them to the same local man and his accomplice. She reports the incidents to the police and a sympathetic journalist. But her activism exposes her to criticism from older male herders who are anxious not to stick their heads above the parapet and chary of accepting women as reindeer herders rather than traditional homemakers. Ultimately, Elsa is pitted against the reindeer killer in a dramatic showdown with several unexpected twists and turns that include mystical contact with the spirit world.
While the 'crime novel' aspects of Stöld reflect Ann-Helén Laestadius's experience as a crime reporter, her sympathy with Sámi reindeer-herding communities derives from her part-Sámi origins and knowledge of the discrimination such communities often face. Her research for the novel included interviewing numerous Sámi herders who described finding their reindeer maimed, mutilated or dead. One had a list of over 100 such cases that had been reported to the police but never investigated or followed up. Laestadius has spoken in a radio interview of how such attacks have been exacerbated by the 2020 judgment granting the Girjas Sámi reindeer-herding association (sameby) of Norrbotten jurisdiction over hunting and fishing rights in the mountains within its district.
Laestadius's strong message about the injustice experienced by an indigenous minority gives this novel a universality extending far beyond Sápmi, the lands inhabited by the Sámi people of northern Norway, Sweden, Finland and north-western Russia. Interestingly, at a seminar hosted by Friends of the Earth at this year's Gothenburg Book Fair, a representative of the four-nation Sámi Council found common ground with representatives of the indigenous Suruí people of the Amazon. Northern Sweden may be a far cry from Bolsonaro's Brazil, but in both cases there seems to be a gap between the constitutional rights conferred on indigenous minorities and what happens in practice.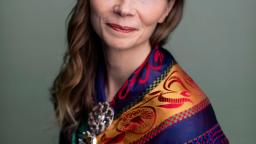 Romanus & Selling, 2021
437 pages
Foreign rights: Kaisa Palo, Ahlander Agency
Winner of the 2021 Book of the Year Awards, selected by Bonnier's book clubs and readers.
An English sample is available from the agent. The rights have been sold to 14 territories but remain available for English.
Ann-Helén Laestadius's Tio över ett (Ten Past One) won the 2016 August Prize for the best Swedish children's / YA novel and the 2017 Norrland Literature Prize. She has written 10 books for younger readers. Stöld is her first novel for adults. A translated extract from Tio över ett appeared in SBR 2018:1.