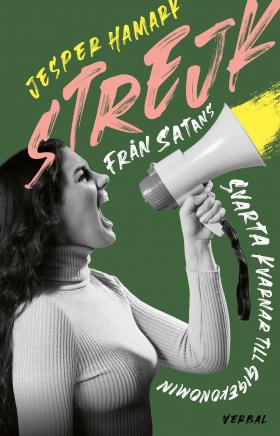 LATEST REVIEW
Strejk. Frän satans svarta kvarnar till gigekonomin
(Strike. From Dark Satanic Mills to the Gig Economy)
by Jesper Hamark
reviewed by Darcy Hurford

Economic cycles have their ups and downs: from boom to bust. Jesper Hamark notes that the same might be said of academic interest in strikes, which tends to follow economic cycles, albeit with a time lag. Many strikes; an upswing in research. Few strikes; a slump in research. This suggests that we tend to see a lack of industrial conflict as the norm – it's strikes that need explaining, not their absence. It's an interesting thought, given that the relationship between workers and employers (Hamark has chosen the word 'arbetsköpare', 'labour-buyers', rather than the more usual 'arbetsgivare', 'labour-givers' as he believes it captures a subtle ideological difference between the two) is so key to our everyday life.
Strejk contains many such interesting thoughts. Its 21 chapters cover a broad range of topics, with a particular – but not exclusive – focus on the global north. There are plenty of examples from Sweden, but the US, UK and China are among the others well-represented. Some of the titles are calculated to awake your curiosity – 'The Curse of the Public Sector Employee', 'When the Toy Giant Fell' and 'The Deadly Sin', for example, and while a reader with some background knowledge of the topic would probably get more out of reading it, it is still accessibly written enough to make sense to a more general readership. It is not a comprehensive historical overview of the development of strikes, but rather a series of close-ups of different issues, often comparing events in different countries.
One theme that keeps coming through in Strejk is the difference between industrial conflict in the US and in Scandinavia. By and large, industrial relationships in the US are much more characterised by conflict. Hamark describes the development of lockouts and sit-down strikes in the US, and the violent treatment meted out to strikebreakers on occasion. In Denmark and Sweden, by contrast, workers organised themselves fairly early on, and were recognised by employers as a partner to be negotiated with. The 'Septemberforliget' ('September Settlement') signed in Denmark in 1899 between a trade union on the one hand and employers' association on the other came to be the dominant model for relationships between workers and employers. A similar agreement was reached in Sweden. The States was also where the practice of 'union-busting', trying to prevent workers organising themselves, was most prevalent. Nonetheless, an influential sit-down strike at General Motors in 1936 did lead to a collective agreement between workers and employers.
Hamark also looks at contemporary topics, including Amazon's treatment of its staff and conditions at large scale factories in China. On the question of whether platforms like Deliveroo actually employ people – are the services being provided 'through' or 'for' a platform – he draws an analogy: if I put up a notice asking for a cleaner on a supermarket notice board and someone responds, the cleaning has been provided through the supermarket, not for the supermarket.
He makes a point that seems particularly salient at the moment. Striking for better wages tends not to awaken public sympathy; striking for better conditions does. In the chapter with the most eye-catching name, 'The Piss Conflict', he discusses the time 16,000 bus drivers in Sweden went on a strike lasting 13 days. Impressively, they had the public on their side – even though the public were the hapless third party affected by the strike. Generally speaking, it is near impossible to win a conflict where the third party is powerful and hostile, but somehow the bus drivers managed it. How? Because, says Hamark, they had a good story. The strike came after efforts to reduce costs that left bus drivers working longer shifts with fewer breaks. Answering the call of nature meant they wouldn't be able to run the buses on time. This very human aspect was what won them public sympathy. Finding a story is useful for strikers everywhere.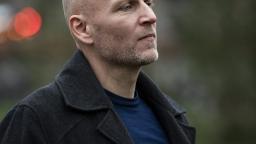 About
Strejk. Frän satans svarta kvarnar till gigekonomin
Verbal förlag, 2022
324 pages
Foreign rights: the author
Jesper Hamark has a PhD in economic history from the Gothenburg School of Economics and is currently Visiting Research Fellow at Gothenburg University. Strejk is his first book.