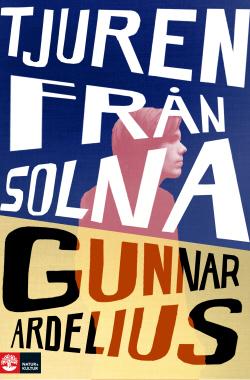 REVIEW
Tjuren från Solna
(The Bull from Solna)
by Gunnar Ardelius
reviewed by Ian Giles
Since making his debut in 2006, for which he won Slangbellan (awarded annually to the best debut children's or YA book), Gunnar Ardelius has enjoyed widespread critical appreciation for his spare, taut style of writing and his approach to key issues faced by young Swedes. Ardelius, a graduate of writing schools at the University of Gothenburg and Biskops Ärnö, has become something of a writer's writer. Elected as the youngest ever Chair of the Swedish Writers' Union at the age of 30, he is now President of the European Writers' Council.
Tjuren från Solna is Ardelius' sixth novel, with the author returning to the familiar themes of coming of age and men's relationships with women in the modern world. Having graduated from high school, 19-year-old Sebastian is stuck in a rut. Rather than joining his two best friends in the modern Swedish rite of passage of backpacking in south- east Asia, he has chosen to stay in his childhood bedroom in Stockholm with his single mother Agneta, who is keen for him to get on with his life so she can get on with hers. The book follows his tentative steps into the world as he tries to shape his own, adult identity. In his relationship with Hanna, a colleague of his mother's, Sebastian plays the role of stud bull pressured into impregnating a childless woman a decade and a half his senior. Pursuing a passion, he opts to apply to stage school and falls for Katja, a girl in his improv theatre group, but his first steps in the outside world and attempting to form a cohesive relationship are very much those of a young, unsteady and unready bull.
There is very definitely an element of astringency, and, indeed, urgency in Ardelius' use of language. Scenes throughout the book are brief and fleeting, which provides some cover for the fact that Sebastian is presented to the reader - perhaps intentionally - as something of an empty vessel surrounded by far more colourful characters. The author's frankness and openness in terms of the book's sexual content is remarkable, even by Scandinavian standards, and would push this book towards the top end of the YA category were it translated into English. As the reviewer in Smålandsposten put it, the book 'steams with sexuality', to such an extent that one wonders whether it may gain something of a cult reputation amongst a certain group of readers for that reason alone.This would be unfortunate. Tjuren is definitely a well-considered book that works hard to depict the pain – or perhaps more accurately, the uncertainty – of growing up, and of becoming independent.
Where I felt a little less certain about the book was its exploration of the masculine search for identity. While Ardelius seeks to uncover the difficulties faced by young men in interacting with the world – and women in particular – this is perhaps a theme that deserves more attention. Sebastian bitterly observes at one point that 'women have so many advantages.They are brought up to demand space and justice – to take a step forwards.' As the author doubtless intended, I reacted strongly to this – but felt that the issue required further interrogation.​​Tjuren is an accomplished dispatch from the front in the world of contemporary Swedish YA writing.
The rapid changes of scene, colourful characters and tight prose, aided by Ardelius' pithy sense of humour, make this a quick and entertaining read. However, it is hard to escape the feeling that he may have more in the tank for future endeavours. We should follow Ardelius' writing with keen interest.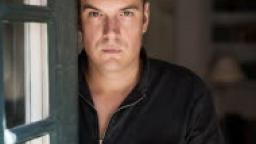 Tjuren från Solna. Natur & Kultur, 2018
Rights: Catharine Lantz, Koja Agency
Ardelius' debut, Jag behöver dig mer än jag älskar dig och jag älskar dig så himla mycket, 2006 was published in English as I Need You More Than I Love You and I Love You To Bits, Front Street (US), 2008, translated by Tara Chace.