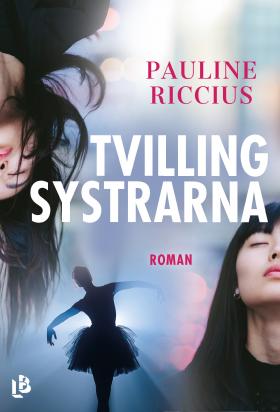 REVIEW
Tvillingsystrarna
(The Twin Sisters)
by Pauline Riccius
reviewed by Ann Henning Jocelyn


In Sweden, ever since the 1970s, the adoption of children from less developed countries has been considered highly commendable. It has even been suggested that people with a social conscience should adopt children in need of parents rather than have offspring of their own. Only recently has media attention been directed towards these children adopted from faraway countries. How do they rate the experience of being uprooted, of being made to live their lives in a society for which they were not intended?
The Twin Sisters is the first literary account I have seen dealing with this issue. It follows the life of two young sisters adopted from a Thai orphanage by a Swedish couple, driven less by social commitment than by a genuine longing to have a child. A foreign adoption seems to be the only option to have their wish fulfilled. When they arrive in Thailand to collect their little girl and find her clinging to a twin sister, they make a snap decision to adopt them both.
Whether or not this adoption was an attempt to save an ailing marriage, it ends in divorce, partly due to the strain the adoption places on their everyday life. The children need much emotional and psychological support, and it is obvious that the mother bears the brunt of providing it, despite all Swedish facilities to enable each parent to maintain a full-time career on an equal basis. The divorce brings a second upheaval for the twins. They move into a flat with their mother, while the father keeps the family home. He embarks on a new relationship, and has a daughter of his own.
From this point, the novel follows the progress of the twin sisters, charting their struggle with feelings of rootlessness and exclusion. Well aware that they are different from Swedish children, not least physically, they rely on their internal closeness for comfort, even when their respective trajectories diverge. Liv escapes into the world of classical ballet, for which she has a particular talent, enough to win her a place at Sweden's National Ballet School. Linn, meanwhile, concentrates on her studies and becomes a nurse specialising in providing support for the terminally ill.
In due course, their persistent feeling of not belonging is eclipsed by more pressing concerns: envy and intrigue in the world of ballet for Liv; health problems for Linn. Liv pushes herself to the limits of physical endurance, but her skill and commitment remain challenged by male power and sexual harassment. She walks away from her one emotional involvement with a visiting American dancer when he wants her to join him in New York. Perhaps being uprooted once is enough for her, not to mention the pain of being separated from Linn.
When Linn's illness turns out to be genetically conditioned, Liv decides to travel to Thailand to find out more about their background. The country she explores is a far cry from the image presented to international tourists. In the deprived conditions of her biological family, she reconnects with the part of herself that has always been missing.
The Twin Sisters is a well-structured and fluidly told novel, depicting the emotional dynamics of a marriage as well as the sustained strength of mother-, daughter-, and sisterhood. The story is told with much empathy through the perspective of the three women. It gives a clear picture of the human psychology of loneliness, of the wish to belong and be validated, along with the need to find your own way in life. It is interesting that the twin girls succeed better in life than their adoptive Swedish mother, who ends up lonely and disillusioned.
The descriptions of Thailand are convincing and evocative, as are the impressions of somewhat dull daily life in a Swedish county town. The world of classical ballet stands out in its intensity, notwithstanding the dark shadows overhanging it.
One thing I missed in this book, perhaps a sign of my close involvement with its characters, was more detail about the sisters' intimate experiences, especially in relation to the men with whom they become involved. However, this may not be what the author intended the book to be about.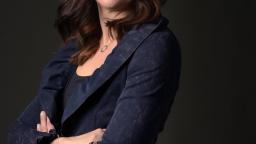 Louise Bäckelin Förlag, 2021.
298 pages
Foreign rights: Louise Bäckelin
Pauline Riccius has worked in the publishing industry for over twenty years. Tvillingsystrarna is her literary debut.