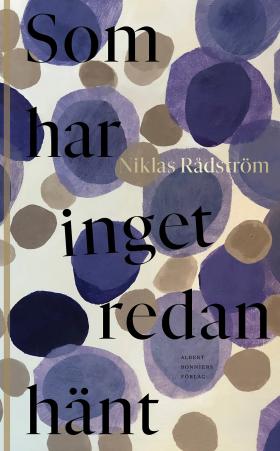 Memoir
Som har inget redan hänt (As If Nothing Yet Happened)
by Niklas Rådström
Albert Bonniers förlag, 2020, 276 pp
On a summer day in 2017 at the doctor´s office Niklas Rådström – one of Sweden's finest writers – learns that he has acute myeloid leukemia. And he embarks on what might be not his latest, but his last work.
As If Nothing Yet Happened is a tale of childhood with an absent father and a three-year Hades of cancer therapy. Due to its universal perspective on life and death, sincerity and humor, the autobiography is a genuine page-turner, ending on a triumphant chord of light and hope.
Recommended by Meglena Bodenska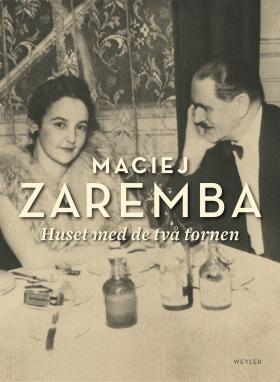 Memoir
Huset med de två tornen (The House with Two Towers)
by Maciej Zaremba
Weyler förlag, 2018, 303 pp
Postwar Poland, 1945. Oskar returns to psychiatric practice after five years in a POW camp. Lila has narrowly escaped pogroms and extermination camps. They will marry and have a family, but never elude the past.
Stalinist Poland, 1968. Lila tells her son Maciej they have to leave; she is Jewish. A life in Sweden beckons. Maciej will become an investigative journalist in the new country, but the greatest investigation of all – into his family's history – must wait until after the death of his parents, the 'two towers'.
Recommended by Fiona Graham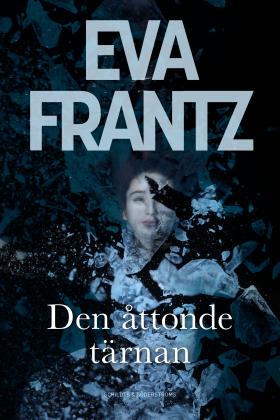 crime fiction
Den åttonde tärnan (The Eighth Maiden)
by Eva Frantz
S&S, 2018, 300 pp
Imagine a silent, sub-zero winter's morning. You're a doughty Finnish pensioner,  taking a dip in an ice-hole. And if that isn't already terrifying enough, imagine getting in and realising with growing horror that something's brushing against you and it is – was – the previous night's swimmer.
The subsequent investigation reveals a story that is very relevant in the light of #metoo, but also massively Christmassy. This is well-plotted cosy crime set in a picturesque coastal town, solved by police detective Anna Glad (an Everywoman with perpetual bad hair). Even better – there are two more books in the series.
Recommended by Darcy Hurford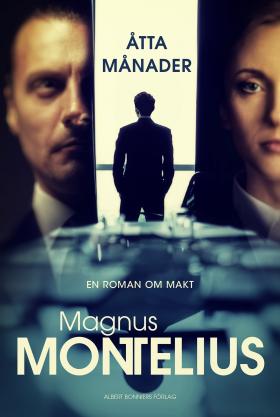 Political thriller
Åtta månader (Eight Months)
by Magnus Montelius
Albert Bonniers förlag, 2019, 448 pp
Magnus Montelius' novel Eight Months is an unfortunate absence from English-language bookshelves. A satisfying slow burn, the book explores what happens when corporate headhunters are brought in to recruit a new Prime Minister in Sweden following a public scandal, and the problems that arise when there is a peculiar gap in the leading candidate's CV some two decades earlier… This title was the winner of the 2019 Palle Rosenkrantz Prize for best translated thriller in Denmark, and is currently being produced as an eight-part series for Swedish television. It would be a great fit on many a publishers' list.
Recommended by Ian Giles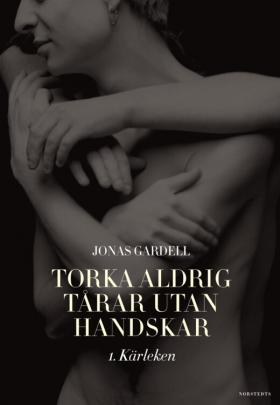 literary Fiction
Torka aldrig tårar utan handskar (Don't Ever Wipe Tears Without Gloves)
by Jonas Gardell
1: Karleken ('Love', Norstedts, 2012, 295 pp)
2: Sjukdomen ('Disease', Norstedts, 2013, 299 pp)
3: Döden ('Death', Norstedts, 2013, 292 pp)
Love in the time of AIDS is the theme of this classic trio of novels: Love, Disease and Death. The story of young Rasmus and Benjamin, together with those of their gay friends in 1980s Stockholm, will break your heart. Coming out is hard enough when you're a boy from a rural backwater, but it's impossible when all your family are Jehovah's Witnesses. Gardell  paints a vivid picture of the AIDS generation, both engaging the reader's emotions and educating those who don't know their history.
Recommended by Fiona Graham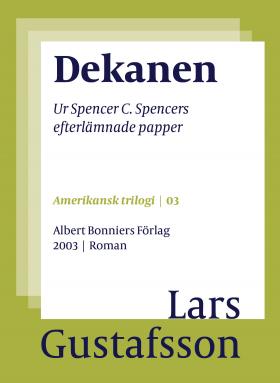 literary fiction
Dekanen (The Dean)
by Lars Gustafsson
First published by Natur & Kultur, 2003, 303 pp
A mysterious, magically powerful dean at the University of Texas is revered and feared by all, especially his executive assistant – who disappears in the wilderness of the remote Big Bend National Park of far south Texas. In this novel by Lars Gustafsson, a leading Swedish writer, intellectual, and philosopher, a stash of pages found in the assistant's abandoned vehicle provide a life story and lots of sharp, ironical observations about U.S. academic life, Texas, Austin, and experiences that transcend reality. My translation of a fifty-page excerpt of this novel was awarded the 2011 American-Scandinavian Translation Prize, and the ASF published a 3000-word excerpt in its quarterly review.
Recommended by by Michael Meigs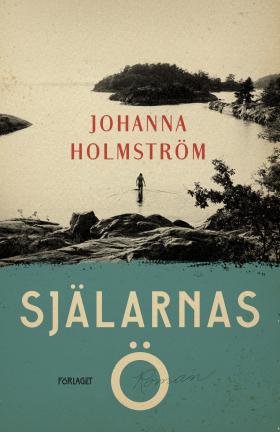 literary Fiction
Själarnas ö (Island of Souls)
by Johanna Holmström
Förlaget, 2017, 338 pp
The old mental institutions had something island-like about them. Some inmates, once admitted for having illegitimate children, lived out the rest of their lives in isolation. Yet few can have been as isolated as the women on the Baltic 'island of souls' off the coast of Finland. This powerful and intensely atmospheric historical novel focuses on three women: nurse Sigrid, and her patients Kristina and Elli. One will never leave, while the other will ultimately return to a fulfilled life – though at a cost.
Recommended by Fiona Graham
Featured in SBR 2019:1-2, and reviewed in SBR 2018:1
literary Fiction
Polyfem förvandlad (Polyphemus Transformed)
by Willy Kyrklund
First published by Albert Bonniers Förlag, 1964, 82 pp
First published in 1964, this is a unique work of prose, freely constructed out of myth, memory, and fable. The fragmentary nature of the human condition, our animal natures, suffering and injustice are recurring themes, drawing at times on the author's knowledge of ancient Greek, Persian and Sanskrit. While many of his works would be worth translating into English (whether short fiction or drama), Polyfem förvandlad represents a high point and a synthesis of his work. There is simply no other book quite like it.
Recommended by Paul Norlén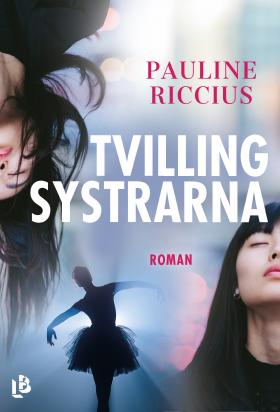 literary fiction
Tvillingsystrarna (The Twin Sisters)
by Pauline Riccius
Louise Bäckelin Förlag, 2021, 350 pp
This captivating novel follows two sisters adopted from Thailand by a childless Swedish couple: their attempts to come to terms with feelings of rootlessness, exclusion and racism, not helped by the failure of their adopted parents' marriage. Only the closeness of twins keeps them emotionally secure, and a moving reunion with their biological family ties up the loose ends. Engaging and sympathetic, the two protagonists hold the reader's interest throughout, and conditions among the deprived Thai are convincingly described.  Difficulties faced by foreign adoptees are rarely explored in fiction. However, the theme – the challenge of character versus events – is one that will resonate with anyone in search of an independent identity.
Recommended by Ann Henning Jocelyn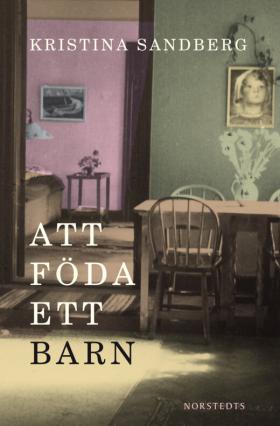 literary Fiction
The Maj trilogy
by Kristina Sandberg
Att Föda Ett Barn ('Giving Birth', Norstedts, 2010, 489 pp)
Sörja För De Sina ('Care for One's Own', Norstedts, 2012, 499pp)
Liv Till Varje Pris ('Life at Any Cost', Norstedts, 2014, 554pp)
I must suggest that Kristina Sandberg's Maj trilogy be translated to English. It is an incredibly moving, important and August Prize-winning series of books that disrupts what people think "women's fiction" is. Sandberg tackles issues of gender and class and sets them against recent Swedish history by telling the story of Maj, a working-class woman who becomes an upper-middle-class housewife and mother in the mid-20th-century. Maj challenges the expectations placed on women, trying to find a role for herself in a changing society.
Recommended by B.J. Epstein
Reviewed in SBR 2015:2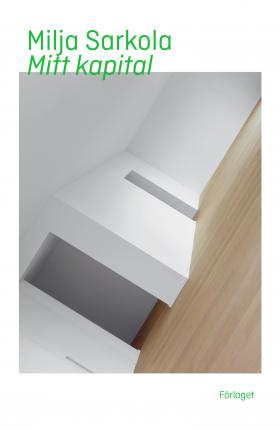 literary Fiction
Mitt kapital (My Capital)
by Milja Sarkola
Förlaget, 2020, 163 pp
At a bank in central Helsinki, a woman completes a longed-for property purchase. The following 163 pages depict how money, profit and class affect her and her behaviour towards others, in her private life and elsewhere, while anxiety and fear of death tick away like a metronome in her mind.
Absurd and awkward at turns, this book asks universal questions like – can you ever be completely secure? how does money affect your relationship to others? is using other people as material for your work ok?
Also a successful play and nominated for Finnish daily Helsingin Sanomat's debut novel prize.
Recommended by Darcy Hurford
short fiction/literary fiction
Double entry: two works by Inger Edelfeldt
Short story compendium
Om snö och guld (On Snow and Gold, Norstedts, 2021, 490 pp)
Inger lives in Stockholm and is a fiction writer, graphic artist, cartoonist and stand-up comedian. She was memorably described by a critic as 'a remarkable cross between Astrid Lindgren and Franz Kafka', her stories for young people revealing a fascination with fantasy, fairytale and the gothic.
She excels in the short-story genre and her prose is controlled, sometimes dark and frequently wickedly humorous. She is skilled in the mimicry of everyday language.
She empathises absolutely with the painful lack of self-esteem of the young and vulnerable and explores the multiple faces, dark and light, of what we call 'love', notably in the story collections Rit (1991, 'Rite') and Den förunderliga kameleonten (1995, 'The Wonderful Chameleon') and Riktig kärlek (2001, 'Real Love').
I have worked with Inger since the early 1980s, a time when we were told short stories, especially in translation, did not sell. The literary landscape has now been transformed and short stories are hot property. It is high time for a compendium volume of Inger's best stories in English translation. A number of them have already been published in Swedish Book Review over the years. Or how about starting with her latest title, a novel with autobiographical undertones, set in the 1970s and called Om snö och guld (2021, 'On Snow and Gold').
Recommended by Sarah Death