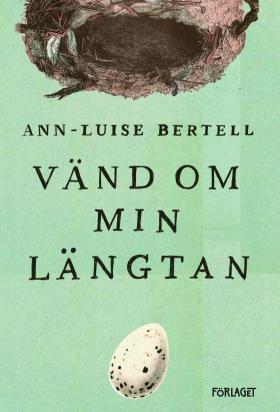 REVIEW
Vänd om min längtan
(Turn My Longing Around)
by Ann-Luise Bertell
reviewed by Darcy Hurford
This, the author's first novel, is about emigration from Scandinavia to North America, spanning several generations of one family. There are secrets, disappointments, violence and tragedy. You would expect it to be a lengthy tome. After all, Vilhelm Moberg's 'The Emigrants' series, often considered the classic Swedish emigrant saga, was a tetralogy. In Vänd om min längtan, which takes us from early twentieth-century Ostrobothnia in western Finland to Ontario, Canada and back again, Ann-Luise Bertell has defied expectations and packed all that drama into one slender volume. Or, as the publisher calls it, 'a pocket-sized emigrant epic'.
It tells the story of Maria Alina, alternating between the end of her life in present-day Finland and a series of flashbacks, starting in a village in tsarist-era Finland with her father's premature death and moving on to her mother's unhappy remarriage, which leaves her and her brother Harald as unwanted children who have to be as invisible as possible. As soon as he can, Harald emigrates to Canada, followed by Maria Alina herself a few years later. In Canada she experiences married life and motherhood, but also undergoes a separation that becomes a family semi-secret, barely talked about. It is only at the end of her life, once she knows she is dying, that Maria Alina feels able to broach the subject in letters. 
With such a wealth of material, another author might have been tempted to describe every event, every journey and every sadness down to the last detail. Instead, Bertell has chosen to tell the story as a series of short scenes, strung together rather like beads on a necklace. The mining town of Kirkland Lake is sparingly but vividly described, as is Maria Alina's first marriage, its aftermath, and her subsequent return to Finland. As so much is left unsaid, it is up to the reader to fill in the gaps – an evocative approach which is very effective. Vänd om min längtan is a book you can read fairly quickly, yet which leaves you thinking about the characters for a long time afterwards. The reasons for Harald's decline, for example, are only alluded to, yet it is easy to understand why and how it happens. Neither he, Maria Alina, nor the younger brother Axel who stayed behind in Finland ever really escape their childhoods. Even though Canada offers greater freedom than Finland, Maria Alina finds that as a woman, she can still be as unfree as her mother was. 
While this is a sad story in many ways, and much of it is quite dark, there are touches of humour here and there. The visitors the elderly Maria Alina receives include a carer and her daughters, as well as her dead husband – and J.R. Ewing from Dallas. The story of the disappearance of the coffin of her grandmother Hilda en route to the funeral is magical realism, and darkly amusing. 
As the title suggests, longing is a recurring theme throughout the novel. Maria Alina's mother, Margareta, has the gift of persuading horses to stop longing for their old homes. The only horse she fails with is the one that kills her first husband. Maria Alina longs to see her brother, longs to be wanted, longs for different people and to be in different places, but has not inherited her mother's gift of stopping that longing. But as Margareta tells her, the gift is only for extreme cases; what works on horses will not necessarily work on people.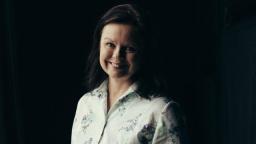 About the book
Vänd om min längtan