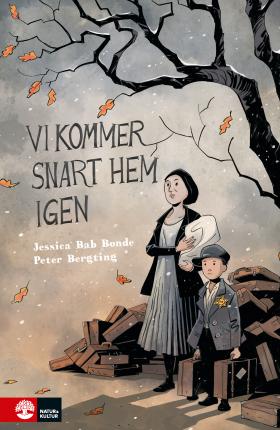 REVIEW
Vi kommer snart hem igen
(We'll be Home Again Soon)
by Jessica Bab Bonde; illustrated by Peter Bergting
reviewed by Fiona Graham
'I have experienced the most extreme consequences of hatred and violence. I was imprisoned in five concentration camps. No human being should have to go through what I saw and experienced.' These are the words of Emerich Roth, Auschwitz survivor. As a social worker and therapist, he would later draw on these experiences – and on the inner resources he retained from the loving family in which he grew up – to help others. 'The love I was given as a child – the Nazis couldn't take that away from me.'
Vi kommer snart hem igen tells the stories of Emerich and five other Shoah survivors now living in Sweden, most of whom arrived in the Swedish Red Cross's famous white buses: Tobias Rawet, Livia Fränkel, Selma Bengtsson, Susanna Christensen and Elisabeth Masur. It was inspired by the graphic novel Survivors of the Holocaust, published in Britain in 2016. In a similar fashion, Jessica Bab Bonde collected her subjects' testimonies and distilled them into a form that would speak to children as young as eleven.
One does not have to be a child to find the Holocaust hard to grasp. Its scale, and the depths of human depravity it reveals, are such that mere knowledge of the facts and figures can still leave a gulf of incomprehension. Reading individual testimonies, such as those of Primo Levi, Hédi Fried or Cordelia Edvardson, can bring us closer to the victims' lived experiences. But not everyone has the reading skills necessary to benefit from these works.
This is where graphic novels like Vi kommer snart hem come in. Its approach is well suited to young people, and particularly to those with limited literacy skills. Each testimony is narrated in the first person, using simple, spare language reflecting not only the age of the target readership, but also the fact that nearly all the protagonists were themselves children during the Second World War. Much of what they saw and experienced baffled them. Livia from Sighet (northern Transylvania) was puzzled when Romanian youths bullied her and told her to 'go back to her own country'. What was 'her own country', when her family had lived in Romania for generations? And after Sighet's incorporation into Hungary, why were Jews banned from grammar schools, just when her elder sister Hédi was about to take her school-leaving examination? Tolek (Tobias) from Łódź pondered the number he was allocated as a child prisoner in Ravensbrück – 79295. There was room for only 30,000 prisoners. Where were the others?
The narrative style is straightforward and factual, with little emotive language. The testimonies themselves are so harrowing as to render descriptions of feelings almost superfluous. Peter Bergting's fine illustrations reveal the grim realities of concentration camp life and death in a degree of detail that makes words almost unnecessary.The teacher's notes that accompany the book are essential; one would not wish to leave a child to cope with this alone.The project is designed to encourage young readers to reflect on the individual stories and relate them to their own experiences with the help of the notes.
This book is arguably more necessary and urgent now than at any time in recent years. The Holocaust survivors who told their stories to Jessica Bab Bonde are in their nineties. Soon there will be no eye- witnesses left. At the same time, events such as the mass murder at the 'Tree of Life' synagogue in Pittsburgh show that we need education more than ever to resist the violence that springs from intolerance and bigotry.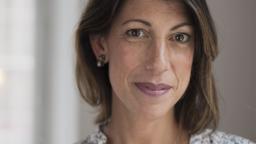 About
Vi kommer snart hem igen
Natur & Kultur, 2018
99 pages, including a timeline of the Second World War and a glossary
Rights: Catharine Lantz, Koja Agency
We'll Soon Be Home Again has appeared in English translation by Sunshine Barbito, published by Dark Horse Books, 2020