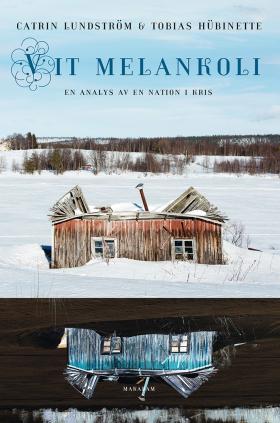 LATEST REVIEW
Vit melankoli: En analys av en nation i kris
(White Melancholy: An Analysis of a Nation in Crisis)
by Catrin Lundström and Tobias Hübinette
reviewed by Karin Filipsson
'During 2015, the year of the so-called refugee crisis, nearly 163,000 people were seeking asylum in Sweden. In the autumn of 2015, the crisis culminated when hundreds of thousands of refugees literally walked through Europe with Germany and Sweden as their main destinations. Within a couple of months approximately 80,000 asylum seekers arrived in Sweden, 35,000 of whom were unaccompanied youths and children, mainly from civil war-stricken Syria and crumbling Afghanistan.'  In Vit melankoli (White Melancholy), Catrin Lundström and Tobias Hübinette, both well-known Swedish scholars within migration and race studies, describe the current sociopolitical climate in Sweden. Through a historical lens, they outline and discuss how Sweden has evolved from a homogenous, white country to a supposedly 'color blind' postwar society, and, most recently, to today's situation of 'white melancholy', defined by a loss of national identity.
Vit melankoli is a cohesive and useful analysis of the history of Swedish society through the lens of whiteness theory (a discourse based on critical race theory that argues that whiteness is a constructed concept and the centric standard to which racial minorities are compared), showing how this relates to class, gender and the evolution of Sweden as a country from the start of the 20th century until today. The book comprises four chapters: 'How did we even get here?', 'White purity. The forming of a white Sweden, 1905-1968 (phase 1)', 'White solidarity. The construction of the good Sweden, 1968-2001 (phase 2)', and 'White melancholy. A nation in a crisis. 2001- (phase 3)'. It ends with a short seven-page section, titled 'The old whiteness and the new Swedishness'.
Throughout this groundbreaking work within race and cultural studies, the authors define and dissect Swedish society in relation to the rest of the world and explain Sweden's particular challenges with regard to race, whiteness and migration as well as gender issues. The book's perspective is wide and holistic while at the same time homing in on the specific struggles of a small nation. Vit melankoli covers and discusses significant concepts of the evolution of the Swedish welfare state such as assimilation, colonialism, adoption, immigration, colorblindness, segregation and anti-globalization. The title of the book reflects the authors' current diagnosis of Sweden as suffering from the loss of self-identification with a sense of goodness based on its connection, historically, between whiteness and solidarity. Consequently, there is a sense of loss of 'the old (white) Sweden,' as the country is facing a new reality and the need to recreate its national identity as less homogenous and more diverse.
The authors end their book with an expression of their wish for the future of Sweden: 'Thus, our hope for the future is that there will be a new transition period which dissolves the current regressive and destructive situation that defines this time of white melancholy - a condition which may most accurately be described as a white psychosis.' Vit melankoli, a well-written and accessible work, is both useful for scholars and students and a valuable and fascinating read for anybody with an interest in topics regarding Sweden and Scandinavia in relation to immigration, race/whiteness and cultural/political studies.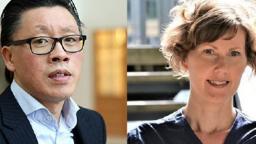 About
Vit melankoli: En analys av en nation i kris
Makadam Förlag, 2021
104 pages
Foreign rights: the authors.
Tobias Hübinette's publications include Adopterad: En bok om Sveriges sista rasdebatt (2021), Att skriva om svenskheten (2017) and Ras och vithet (anthology, 2017). Catrin Lundström is the author of Vit migration: Kön,vithet och privilegier i transnationella migrationsprocesser (2017) and Svenska latinas: Ras, klass och kön i svenskhetens geografi (2007).