LATEST FEATURE
'You don't believe in war. Where in the past four decades have you seen reason prevail?'
by Anna-Lena Laurén
translated by D.E. Hurford

For some fifteen years, Anna-Lena Laurén's reporting from Russia and the former Soviet Union has combined wide-ranging political insight and analytical skill, and a fascination with everyday life and the ability to depict it vividly, readably, and with an ear for dialogue.
Her career has encompassed working as a news correspondent in both her native Finland and in Sweden, working for the public service broadcaster YLE and the broadsheets (currently Dagens Nyheter in Sweden and Hufvudstadsbladet in Finland) as well as publishing six books on topics such as Ukraine, the Caucasus and life in Russia, among others. She was Journalist of the Year in Finland in 2021, and nominated for Sweden's Grand Journalist Prize in 2021.
In light of the ongoing crisis in Ukraine, we are grateful to re-publish this insightful piece written by Anna-Lena Laurén on the eve of the war, originally published in Dagens Nyheter on 22 February.
D. E. Hurford's translation of an extract from Anna-Lena Lauren's latest book The Velvet Dictatorship is also published in SBR 2022:1.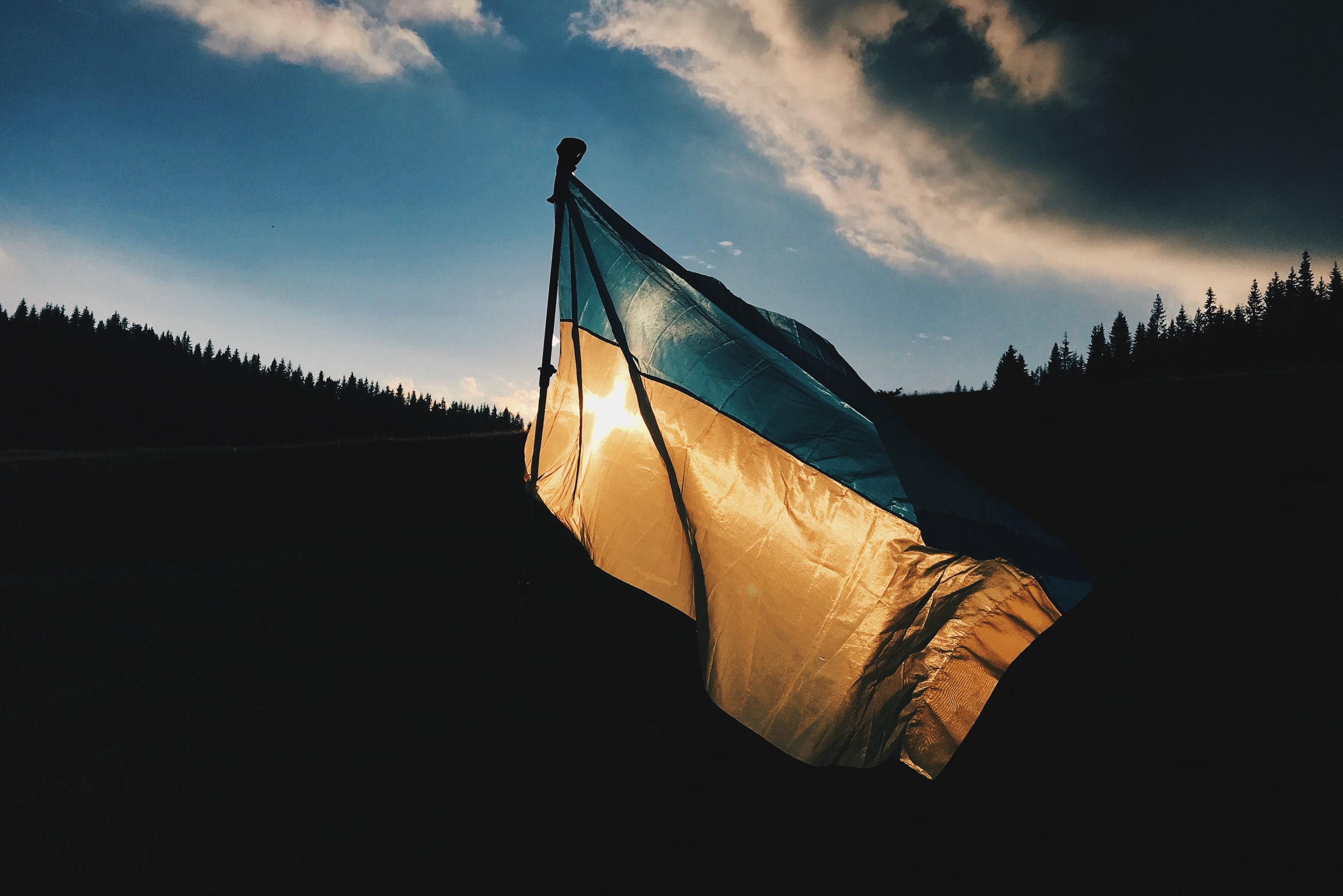 'You don't believe in war. Where in the past four decades have you seen reason prevail?'
In my attic in Pargas there's an old confectionery tin. Inside it are the letters my grandparents wrote to each other in autumn 1939 – the same autumn the Winter War broke out between Finland and the Soviet Union.
My grandad was in Helsinki, working as a lawyer. Granny was at home taking care of the farm, and had just had her first child – my dad.
The letters have a familiar, everyday tone to them. In one letter, my granny tells my grandad off for not eating enough; when she sees him next she doesn't want him to be as skinny as he was the last time. In another, she comments in passing: 'We can't seriously believe there'll be a war'.
There were tough negotiations going on between Finland and the Soviet Union in autumn 1939. The Soviet Union had already forced Estonia, Latvia and Lithuania to sign mutual assistance treaties, and Soviet bases were established in all three Baltic countries.
A death sentence for independence.
Finland was next in line, and Helsinki had drawn its conclusions. It was 'No' to Soviet bases. 'No' to redrawing the border.
Stalin thought the Finns were stubborn, obstinate, and incapable of understanding what was best for them. In his memoirs of the period, Juho Kusti Paasikivi, then chief negotiator (and later president) wrote that Stalin at one point lost his composure and exclaimed:
'This is going nowhere!'
The government in Helsinki, following the lead of foreign minister Eljas Erkko, was convinced there wouldn't be a war; the Russians were bluffing.
Paasikivi, on the other hand, was convinced there was an imminent risk of war. As early as the start of August 1939, he wrote to the finance minister Väinö Tanner:
'You don't believe in war. You just say "The world cannot be so insane." You've lived through everything that's happened this century – how can you say such a thing? Where in the past four decades have you seen reason prevail?'
To the very last, Erkko was convinced there would be no attack – even though the Russians were mobilising at the border and anti-Finland propaganda in the Soviet Union was becoming more intense.
On 26 November, Moscow claimed that four Soviet soldiers had been killed by Finnish shell fire in the village of Mainila. Two days later, three Finnish border guards were kidnapped and accused of having attempted to attack the Soviet Union. On 30 November, the Soviet Union attacked Finland.
The sequence of events has so many similarities with the current situation between Russia and Ukraine that you almost do a double take. That doesn't mean it's the same situation. What I recognise, though, is the conviction that war cannot happen – that the world cannot be that insane.
My granny didn't want to believe there would be a war in 1939 either. When I travelled around Ukraine last week, few of the people I met thought the Russians would invade. Since then, Putin has recognised the breakaway republics in Donetsk and Luhansk. Now he'll militarise them to the teeth.
He's carried out a carefully planned extortion campaign and the result is two banana republics. That can hardly be what he originally had in mind.
In autumn 1939, Finland tried to negotiate right up to the end, even after the Soviet leadership stopped responding to attempts at contact. Emmanuel Macron did all he could to convince Putin to back down. On Twitter, Jan Eliasson, an experienced diplomat, pointed out when you're trying to avert a catastrophe, diplomacy shouldn't be thought of as a concession.
People who try to negotiate don't deserve ridicule. But the West can't sell out on Ukraine's independence, which is the only thing Putin wants. The best case scenario is that we are now facing a long period of instability; the worst case scenario – war.
This column was first published on 22 February in Dagens Nyheter, who hold all rights to the text.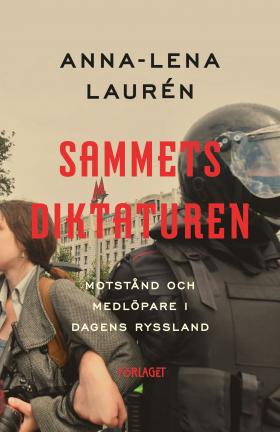 We are grateful to Anna-Lena Laurén and Dagens Nyheter for granting permission to publish this translated article.
An extract from Sammetsdiktaturen in D. E. Hurford's translation was published in SBR 2022:1. A review of the book can be found in SBR 2021:2.
Anna-Lena Laurén was named Finland's Journalist of the Year in 2021 for her unique contribution to journalism about Russia. She also received Sweden's Stylist of the Year award in 2020. Reviews of her previous works have appeared in SBR 2014:2 and SBR 2016:1.
D.E. Hurford is a translator from Estonian, Finnish, German and Swedish. She lives in Belgium.