live event
Emerging Voices in Swedish Literature: Hanna Johansson and Quynh Tran in conversation with Kira Josefsson
Wednesday 25 May, 2022
Hanna Johansson's Antiquity and Quynh Tran's Shade and Breeze have been hailed as two of the most innovative, perceptive and evocative Swedish-language debuts in recent years. On Wednesday 25 May these two rising talents in Swedish and Finland-Swedish literature joined Swedish Book Review for an in-depth conversation chaired by writer, editor and literary translator Kira Josefsson. This wide-ranging discussion touched upon memory, photography and the construction of narratives in life, and included readings and a Q&A.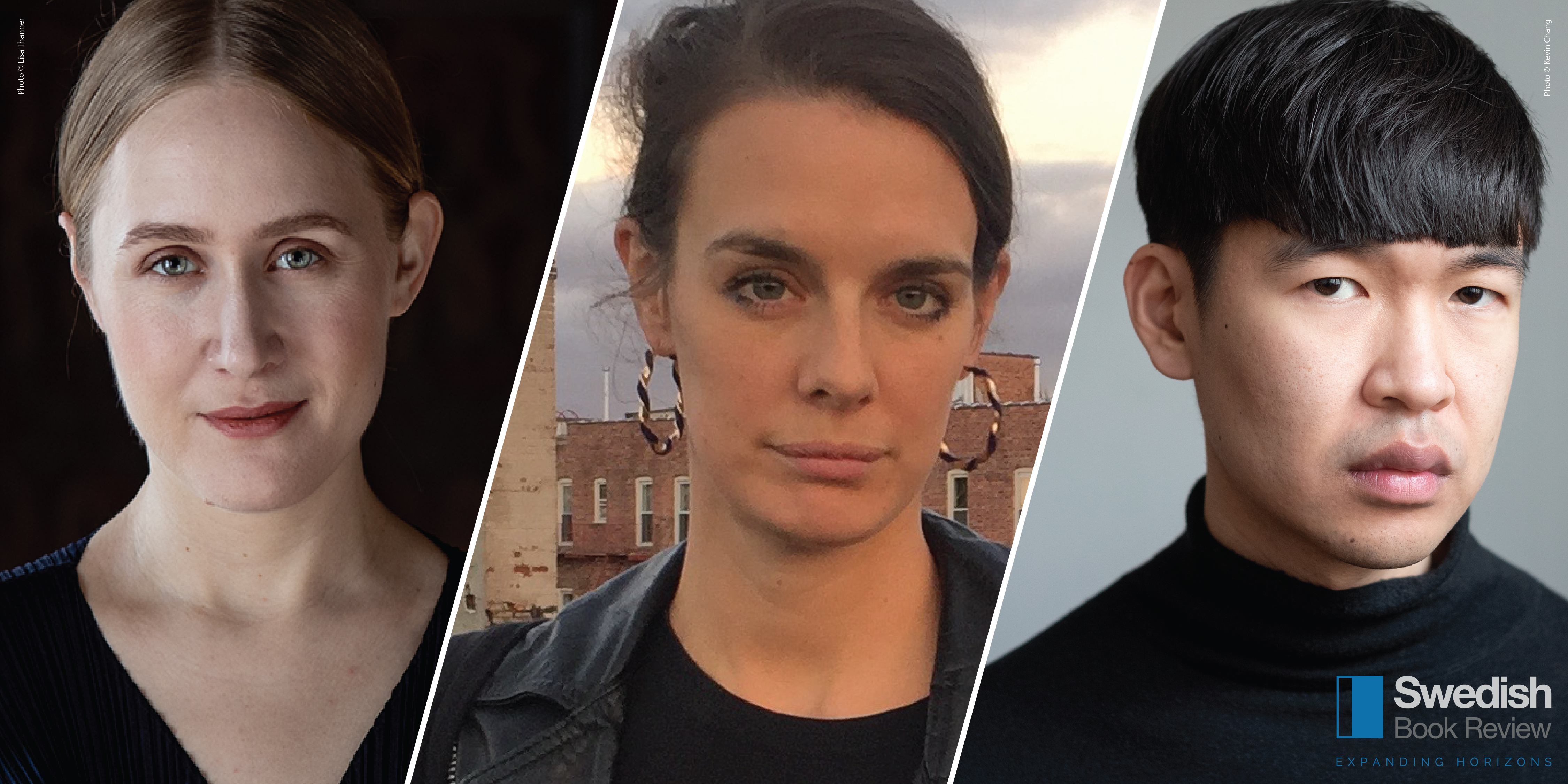 View a recording of the event:
Hanna Johansson is a writer and critic who frequently contributes to national Swedish media on topics such as art, literature and queer issues. Antiquity, her debut novel, has been described as 'a sumptuous gaze on desire between women… probing memory, power, and the narratives that arrange our experience of the world.' It was joint winner of the Katapult Prize 2021 and was shortlisted for Borås Tidning's Debutant Prize 2021. It will be published in English translation (tr. Kira Josefsson) by Catapult in 2024.
Quynh Tran grew up in Jakobstad in Finnish Ostrobothnia, and now resides in Malmö where he works as a psychologist. He is a graduate of the acclaimed Biskops Arnö Writing School. His literary debut Shade and Breeze (reviewed in SBR 2022:1) was recently awarded Svenska Yle's Literature Prize, the prestigious Runeberg Prize and Borås Tidning's Debutant Prize, where it was hailed as 'an innovative novel that fabricates the dreamy lightness of life in the face of adversity.' An English translation is forthcoming from Lolli Editions in 2023 (tr. Kira Josefsson).
Kira Josefsson (event chair) is a writer, editor, and translator working between English and Swedish. The winner of a PEN/Heim grant, her work can be read in places like Granta, Svenska Dagbladet, The Nation, Göteborgs-Posten, and Triple Canopy. Book-length translations and collaborations include Johanna Hedman's The Trio and Hanna Johansson's Antiquity, as well as editing Fia Backström's translation of Åke Hodell's The Marathon Poet. Based in Queens, New York, she serves on the editorial board of Glänta, a Swedish journal of arts and politics.